Former Ohio State basketball players William Buford, Aaron Craft, Jon Diebler, Dallas Lauderdale, David Lighty, Evan Ravenel and Jared Sullinger will take the court as teammates once again on Saturday at 3:15 p.m., when the Scarlet and Gray team will play its opening-round game in this year's edition of The Basketball Tournament.
It's been more than three years since any of those players suited up for the Buckeyes, and Sullinger is the only one who has gone on to play in the NBA. That means Saturday's game, which will be streamed online on WatchESPN, could be the first opportunity for Buckeyes fans to watch many of those players on the court since their OSU careers ended.
All of them, though, have continued to play professional basketball since the end of their careers as Buckeyes; it's just that many of them have had to travel the world to do so.
Eleven Warriors caught up with those seven players during their time in Columbus this week to check in on how their professional basketball careers have gone so far and what's next – or what they hope is next – after The Basketball Tournament is over.
William Buford

Buford is under contract for the 2017-18 season with BCM Gravelines-Dunkerque of the LNB Pro A, the top-tier professional basketball league in France. It will be Buford's second season in LNB Pro A; he was the second-leading scorer for Limoges CSP last season, averaging 12.4 points per game.
Although it has been five years since he played at Ohio State, Buford remains hopeful he will get a call from an NBA team. His focus, however, is on being the best player he can be overseas.
"I'm not going to chase them (NBA teams) if they don't want me," Buford said. "I have to prove that I'm one of the best wingmen over there in order to get over here, so that's what I'm working on towards right now. Just trying to keep getting better."
Buford played his first season out of Ohio State in Spain before a two-year stint in the organization formerly known as the NBA D-League. He spent one season with Tigers Tübingen in Germany before moving to France.
Although Buford would prefer to be playing in America, he feels lucky to have the opportunities he has had in Europe.
"I'm playing the game I love to play, and I'm getting paid to do it, so I really can't complain," Buford said. "It's just a great blessing. I get to travel the world basically."
Aaron Craft

Craft recently signed a contract with AS Monaco, which means he will be joining Buford in the LNB Pro A for the 2017-18 season.
Like Buford, Craft would love to play in the NBA but says his focus is on continuing to improve his game in Europe.
"I've started to make a small name for myself over there," Craft said. "You have to start building a resume on that side of the water, and I've slowly started to do that, so I'm excited about this next year in Monaco. I think it's going to be a great opportunity."
Craft spent last season with Aquila Basket Trento in the LBA, the top-tier professional basketball league in Italy. Craft averaged 10.3 points per game while leading Trento with 4.8 assists and 2.3 steals per game.
Read More: Former Ohio State Greats Preparing For The Basketball Tournament
Jon Diebler

While many of his former Buckeyes teammates have moved from one country to another in recent years, Diebler is going on his sixth season playing in Turkey.
Diebler spent last season with Galatasaray Odeabank, averaging 7.0 points per game in Turkish League play and 6.5 points per game in Euroleague play. He is under contract with Besiktas, another Istanbul-based Turkish League team, for 2017-18.
Diebler says he enters each season with a year-by-year approach, so he's open to the possibility of playing in other countries, but he's enjoyed his time in Turkey and feels he has established himself there.
"It's been great," Diebler said. "The people that we've met, the relationships that we've developed has been something that will last a lifetime. I've met a lot of people: coaches, teammates, just different people that have helped us with our transition living in Turkey. That's what's made it easier to go back."
Dallas Lauderdale

After being sidelined for two full seasons due to reconstructive foot surgery, Lauderdale returned to the court last season with the Maine Red Claws of what is now known as the NBA G League. Lauderdale played in 37 games for the Red Claws, averaging 4.1 points and 4.7 rebounds per game.
Lauderdale has not yet signed a contract for the 2017-18 season, as he and his agent continue to seek out the best possible opportunity, but he says he is 100 percent healthy and expects to continue playing professionally.
"I'm not turning anything down," Lauderdale said. "I always say when you're blessed enough to play a game, and make money playing that game, you can't really be mad."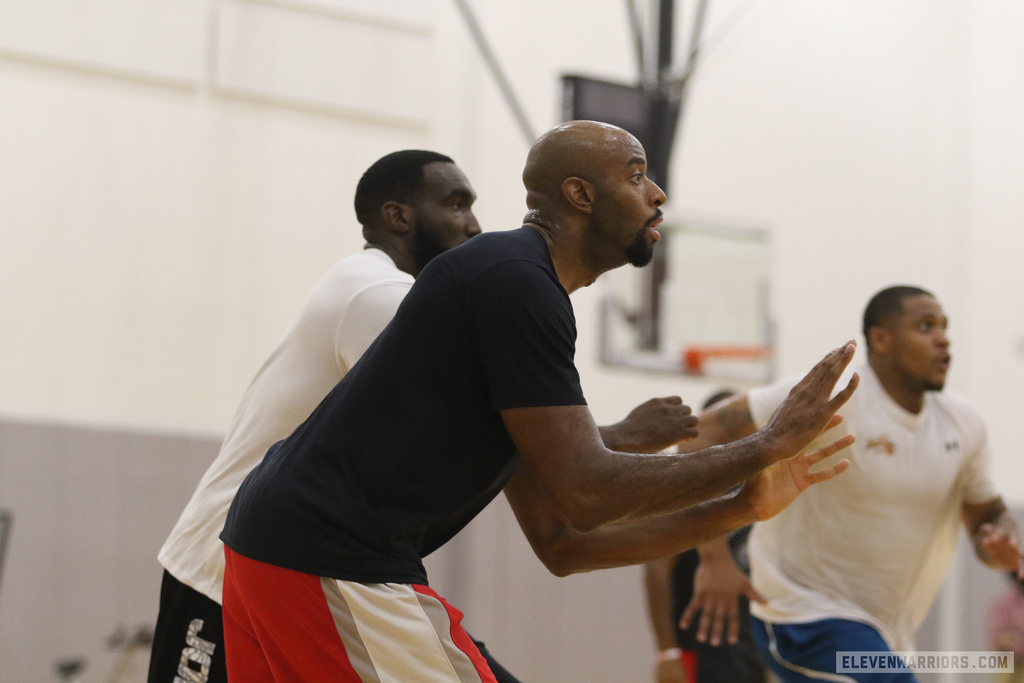 David Lighty

Like Buford and Craft, Lighty is under contract to spend the 2017-18 season in France playing in the LNB Pro A.
Lighty is returning to play for ASVEL Basket, a team he previously played two seasons for from 2014-16. Lighty spent part of last season playing alongside Craft with Trento, averaging 13.1 points per game for 15 games, but left the team midseason to join another team in Italy, Dinamo Sassari.
At 29 years old, Lighty edges out Diebler as the oldest former Buckeye on Scarlet and Gray, but he has no plans to stop playing basketball any time soon.
"(I'm going to) play this game as long as I can, 'til my body tells me to sit down," Lighty said.
Read More: Matta's Buckeyes Feeling Welcome With Chris Holtmann, New Ohio State Coaching Staff
Evan Ravenel

Ravenel spent time playing in three different countries last season. After beginning the season with Maccabi Haifa in Israel, Ravenel had a brief tenure with Liege Basket in Belgium before finishing the season with the Akita Northern Happinets in Japan, where he averaged 8.7 points and 5.3 rebounds per game in 33 games.
Ravenel says he played with a herniated disc in his back last season, which adversely affected his play. He has not yet signed a contract for 2017-18 and says he might remain in the United States to ensure he is 100 percent healthy before returning to the court internationally.
Ultimately, though, Ravenel expects to continue playing professionally – and he, too, still has aspirations to play in the NBA.
"As of right now, I still got a lot left in the tank and I still want to continue playing basketball," Ravenel said. "I enjoy it enough to continue playing, and I want to play at the highest level."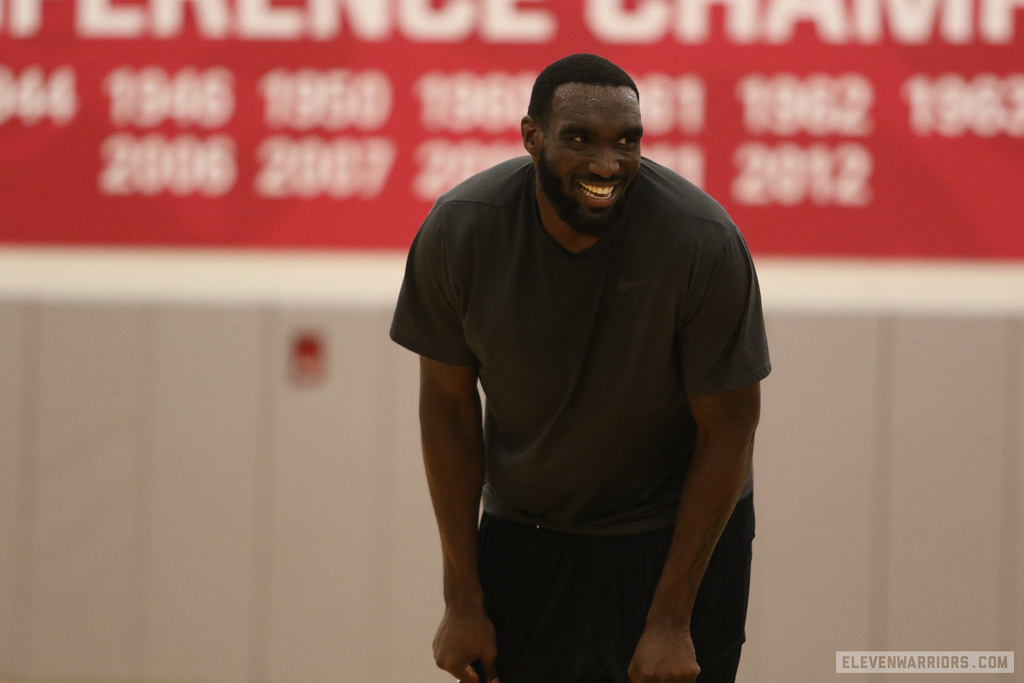 Jared Sullinger

While his former and now-temporary teammates might only be able to dream of playing in the NBA, Sullinger has played at the sport's highest level for the past five years.
An All-American in each of his two seasons at Ohio State, Sullinger saw regular playing time in each of his first four NBA seasons with the Boston Celtics. Sullinger signed with the Toronto Raptors before last season, but missed the first half of the season with a foot injury, then played in only 11 games before being traded to the Phoenix Suns, who did not keep him on their roster.
Sullinger's NBA career appears to be in jeopardy, as he remains unsigned this offseason, but he hopes to prove in The Basketball Tournament that he is still capable of playing at the highest level.
"I'm running up and down the floor, I'm playing basketball, I'm healthy," Sullinger said. "And that's the main concern right now."
Other Buckeyes in the Pros

There are currently four former Ohio State players on NBA rosters: Mike Conley (Memphis Grizzlies), Kosta Koufos (Sacramento Kings), D'Angelo Russell (Brooklyn Nets) and Evan Turner (Portland Trail Blazers).
Two former Buckeyes are currently playing in the NBA's Las Vegas Summer League: Trevor Thompson is on the Celtics' summer league roster, while Amir Williams is playing with the Grizzlies.
Other former Buckeyes who spent last season playing overseas included Daequan Cook (Iran), Amedeo Della Valle (Italy), Je'Kel Foster (Angola), Ivan Harris (Australia), Ron Lewis (France), Byron Mullens (United Arab Emirates), LaQuinton Ross (Uruguay), Shannon Scott (Greece), Lenzelle Smith Jr. (Hungary), Deshaun Thomas (Turkey) and Sam Thompson (Hungary).
Othello Hunter, who played last season for Real Madrid in Spain, signed a contract with CSKA Moscow in Russia earlier this week.