"I was born a Buckeye."
Many have spoken these words or at least worn a t-shirt with a similar sentiment, but few can say it with more conviction than Chukwuemeka "Emeka" Nnamdi Onyejekwe.
The son of a Nigerian couple who immigrated to Columbus in the 1970s, the man now known as "Mekka Don" is the youngest of four siblings in a family seemingly constructed for the very purpose of attending The Ohio State University. Okey and Egondu Onyejekwe landed in Columbus and began seeking their higher education at Ohio State. They now have a combined 10 degrees—he has four, she has six.
Mekka Don's father, Okey, served as an African studies professor and director of the Ohio State Center for African Studies. His mother, Egondu, worked as a systems analyst and engineer on campus at Baker Systems. The Buckeyes were a part of Mekka Don's DNA from the start.
"I was always on the Ohio State campus, well before I had even thought about college or even high school," said Mekka Don. 
All three of his older siblings attended Ohio State, with his brother and one sister also getting advanced degrees from the OSU College of Medicine. Two of his siblings worked in the president's office under E. Gordon Gee. An uncle, Emmanuel Ezirim, lettered four years for the OSU soccer team in the 80s. There were aunts, uncles and cousins who also chose Ohio State for their education.
"I was literally born a Buckeye," Mekka Don says. "Cris Carter was in my house when I was 10 years old, watching the Mike Tyson fight with my uncle. My uncle and Vince Workman were best friends. I used to be around those guys when I was young."
He eventually came to Ohio State himself. A gifted multi-sport athlete at St. Francis DeSales High School, Don played two years of basketball and ran track with a state-bound 4 x 100 team his junior year. But his true calling was soccer.
"My whole life I was a soccer star. That was my sport," he said. "I was Snickers national MVP in 1995. I was known all across the city. I played on all the top club teams. We traveled all across the country. We won the state championship my junior year. That was my thing."
But just after his state championship, he was diagnosed with a growth disorder called Osgood-Schlatter that affected his ability to kick a soccer ball.
"I was growing too fast," he explains. "I came into high school at like 5-3 or 5-4, and by my junior year I was 5-11. I could still run, cut and do things like that but I couldn't kick anymore without there being some kind of inflammation."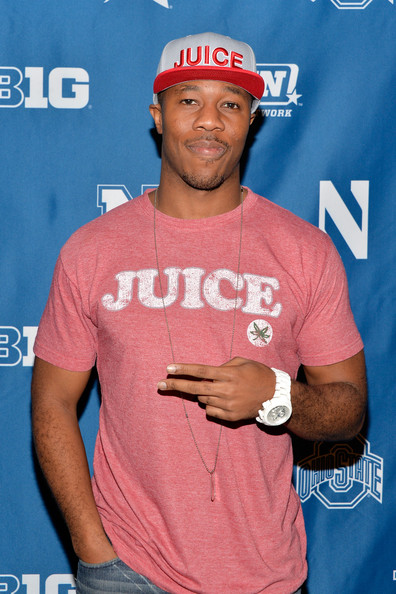 "Because I could still run and cut, I thought I'd try out for the football team. Coach was so happy," said Don. "My senior year our team was loaded. We had a ton of talent coming back. I ended up making the team and started at wide receiver and we ended up winning a championship that year too. And it was actually the perfect storm. Because we were so good and got those extra games, we had a lot of scouts coming to the games. So I got a lot of exposure that I wasn't even necessarily looking for when I started to play football."Mekka Don's misfortune became a boon for then-St. Francis DeSales football coach Bob Jacoby, who had been trying to persuade the soccer star to try out for football for years. It worked out for both, as the Stallions repeated as state champs.
That exposure turned into opportunity. Small schools came to him with offers. He nearly accepted an opportunity to play football with Brown in the Ivy League. Already with a full academic scholarship to Ohio State, his highlight tape ended up in the hands of recruiting coordinator Bill Conley.
"Coach Conley offered me a preferred walk-on situation, and for me that was like a dream come true. It didn't even register with me that that could even happen. It was so surreal. That's how I ended up at Ohio State."
Still learning the game of football, the young Emeka Onyejekwe redshirted and ran with the scout team.
"I never thought I would sniff the field, really, and I didn't. I was really happy to be part of the team and part of that tradition. I understood in the moment what that meant. Even though I knew I wasn't playing, running out of that tunnel to 100,000 screaming Buckeye fans, that was a rush."
As engaged as his entire life had been with Ohio State tradition, his time on the football team was spent soaking up all aspects of being a Buckeye. Two incidents stand out, says Mekka Don.
"I walked in the weight room one time and (Strength and Conditioning) Coach (Dave) Kennedy's office was right to the left and there was a big glass window, so you could see inside. And I looked over to the left and I see this huge specimen. I see him from the back. His shirt is off. Muscles everywhere. I'm like, 'who the (bleep) is this?' Finally he turns around and it's Eddie George. You see these guys on TV and you don't realize how big they are. That was like the 'welcome to Ohio State' moment that really showed me what I'm about to be a part of.
"Very close to that period of time, Joey Galloway came into the weight room. Coach Kennedy and his assistant were both trying to touch Joey—literally touch him. And they were trying to corner him in different places in the weight room and Joey was so quick that they literally couldn't get their finger on him. I remember just being in awe of the kind of athletes that were coming through there."
The man known now as hip-hop star Mekka Don left the OSU football team after his second season, concentrated on school, and graduated early, leaving for New York City to attend law school. But first, he took a year off to just experience the city, living with his brother and sister, who were both doing medical residencies there. Even in law school, "Mekka Don" was peeking out from beneath Emeka Onyejekwe. In some ways it was an extension of his youth, when he had gravitated to a diverse range of music from the Jackson 5 to Guns N' Roses.
I remember just being in awe of the kind of athletes that were coming through (Ohio State).
"During law school I was still writing music and doing stuff on the side but it's very demanding," he recalls. "I even performed in constitutional law class a couple of times."
After graduating, passing the bar, and working professionally in law, Mekka Don truly emerged. He had accomplished "one of the greatest backup plans of all time," as he calls it. It was time to chase his other dreams, including his passion for music. He poured the same work ethic into music that he had previously used on schoolwork and sports, and it paid off.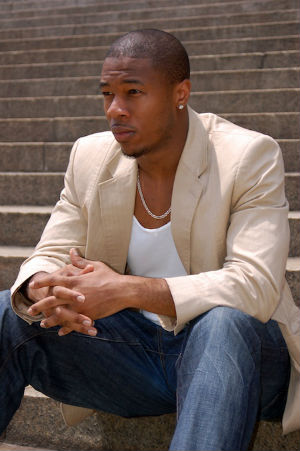 In the late 00s he was featured in XXL Magazine and released "For the Love Remix" featuring Bizzy Bone of Bone Thugs-n-Harmony. His career took a prophetic and interesting turn when he signed a licensing deal with ESPN, which used his music on football broadcasts. It wasn't long before he met with Gee in Columbus. He would soon once again be representing Ohio State.
"I told (Gee) all the things that I had been doing," Mekka Don recalls. "Before I could even finish, he immediately got up to get the communications director and said 'we need to get him involved with the school, creating music for us and also kind of serving as an ambassador for the institution.'
"That basically spearheaded everything. Within a couple weeks I had written, "Let's Go, O-H-I-O." They adopted it and ended up playing it at all the basketball games that season (2012-13). The basketball team adopted it as their official tournament anthem and I performed it at the Indiana game, where we shot a music video. We put that song out and created t-shirts with Homage and all that stuff. It was a pretty big deal."
He later signed an official agreement with OSU Trademark and Licensing and released the song, "Juice," inspired by a suggestion from none other than Mark Pantoni. It was played at football games in 2013 and he performed it live at Eat Too Brutus Eleven Dubgate IV. There's even a line of Juice t-shirts out, produced by OSU apparel licensee J American, with a cool innovation.
"Each shirt has a tag on it and the back of that tag has a scan code that goes directly to my website to where you can download the song," he said. "So it's pretty groundbreaking what we've been able to do from a business standpoint."
Mekka Don's association with Ohio State led him to BTN. His single "Big Ten (Lay It on the Line)" was used during BTN's telecast of the 2014 men's B1G basketball tournament. He also performed during Big Ten festivities earlier this summer in New York City, welcoming Rutgers and Maryland into the conference and opening the B1G's new east coast headquarters. You may have seen him recently performing at B1G Media Days in Chicago. And he's not finished.
"We're talking to BTN behind the scenes about a lot of other things."
It's hard to figure out when Mekka Don sleeps. He's working hard to promote his debut album, The Dream Goes On, which came out in March. He's finishing a docu-video (part documentary, part music video) for the song "Rockstar." He's promoting his new Cleveland Browns-themed song, "Rock for my Browns (Dawg Pound)." And he's preparing for upcoming Columbus festival appearances, including the Legends of Hip Hop Tour on with Juvenile, Master P and JadaKiss, the Fashion Meets Music Festival, and the Independent's Day Festival.
He also gives back to the community, visiting middle schools and talking about the importance of education, music and sports. His fledgling clothing line is in beta testing and is being worn by people like NFL star Arian Foster. He wants to act and do music for movies and television. Someday he'd like to work with LeBron James, Kanye West, Drake and Kendrick Lamar.
"If I were to point to someone who's doing what I want to do, it's Jay-Z," he says.
Even if none of that stuff pans out, Mekka Don has made his mark in at least one area. He's become a favorite of rap fans largely for his work in sports.
"I've kind of embraced this niche," he said. "It's not my only thing in music, but I think I've embraced it. You have the Ohio State thing and the Big Ten thing and now the Browns. I'm just trying to continue being a positive force in Buckeye Nation and I'll continue to try to energize the fan base."