To put a wrap to the mailbag - here is the final installation of questions and answers from members to MODS. If you missed them, here is Part 1 and here is Part 2.
Have you ever met any of your fellow mods in the flesh? Did their in-person personalities differ from their online ones ?
NavyBuckeye91:
Yes, I've had the pleasure of sharing an adult beverage or two with 3M, Hovenaut, Nappy, CalPoppy, Grandtheftharley, Kbonay, Shookster (RIP). Went to a Buckeye game or two with a couple as well. I've also been to some 12W events and met up with Jason and some of the writers and contributors. All good dudes and true Buckeyes. You can't tell as much
about someone online as you can when you share a drink or two and start talking. But generally, I'd say you're getting the real deal when the Mods comment. There's no assumed roles or online personas.
FatPants:
I've met Linga when he was in Ohio and Kbonay when I was California. They're not being fake online.
Buckeye3M:
I've met Navy, Poppy, GTH, Nappy, and Shook (RIP) and they're all good dudes. Like Navy said, you can get a better feel for someone talking in person over a frosty beverage, and I believe everyone I've met is the same person they are on the site.
Hovenaut:
Met NB and CP in Columbus - they're as legendary as advertised.
GrandTheftHarley:
I've had the privilege of meeting up with Buckeye3M, NavyBuckeye91, CalPoppy, Nappy, KBonay, as well as a few of the Staff writers and Ramzy and Jason to boot. These Buckeye Brothers are solid Scarlet and Gray as well as fine people, both in person and on-line, and are one reason why I like being on 11W.
BuckeyeChief:
I have met KBonay and have plans to meet up with another soon. I have also been able to give Jason a tour of my last ship, so that was pretty cool.
KBonay:
Sure have and they are ever bit as genuine as they appear online.
Shared some drinks with the staff too. Jason and Ramzy are the real deal.
DJ was on a bender.... I think the only one not mentioned above, was I met with Linga too.
CalPoppy:
I've shared some time with KBonay, Buckeye3M, Hovenaut, Navy, GTH, Nappy and Linga. The MODs in person were just as friendly but more handsome than they are online.
Seattle Linga:
I've met with Cal Poppy - KBonay - Fat Pants - Shook and Jason our Leader. Everyone is as cool and easy to chat with in person.

Aside from stringently following the Eleven Warriors Commenting Policy, what can we as normal site users do to make your lives and thankless, unpaid jobs easier?
Buckeye3M:
Don't dog pile, resist the urge to take passive-aggressive shots at people, be good to visiting fans (typically big OOC games will lead to opposing fans creating an account), and know when to let it go. Like the late, great Kenny Rogers famously said, when dealing with trolls and internet tough guys, know when to walk away, and know when to run. Oh, and I almost forgot a big one - using the quote feature will help everyone know who's replying to which comment. That would make comments much more understandable.
NavyBuckeye91:
Think, read, search, and reread before you post a comment or a new thread. Many members want to be the first to start a Forum thread about some article they read, or a newsworthy item. That's awesome. Until three or four people post the exact same link with zero substance. Just a link. At least put some meat on the bones, or don't post at all, and if it's that big of a story, wait until the staff posts an article on the main page. It's going to get more traffic anyway. When replying to a comment, don't assume he commenter's intent was bad. Rather, where the intent a comment can be interpreted multiple ways, assume good intentions first or politely ask for clarification. That'll eliminate needless internet fights and hurt feelings.
Spellcheck. For the love of Brutus, spellcheck.
Hovenaut:
NavyBuckeye91:
Hovenaut, perfect TL;DR
GrandTheftHarley:
What my colleagues said. Remember that we're a community with a shared love of TOSU Buckeyes. And try to be kind and respectful to each other in these stressful times.
Seattle Linga:
I agree with what Navy said - if we re-read our statements that'll solve many issues going forward. Lastly - if you get into a heated argument with another member - step away for a moment and think about your intentions.
Earle:
It's fine to disagree, but that doesn't mean you have to be disagreeable.
KBonay:
The one that I always try to reinforce, if you get a comment deleted, tased, whatever...just move on. Likely, it wasn't a big deal, so don't make it one.
Don't take it personal, we don't.
BeatTTUN:
Think before clicking SAVE.
CalPoppy:
Don't be a jerk. Give someone the benefit of the doubt in the beginning. Unless it is a consistent issue, people sometimes just state something poorly or wear their emotions on their sleeve. This is fine unless it happens all of the time as we all can make mistakes.
Finish this sentence: "The best part about being a mod is _________!"
Hovenaut: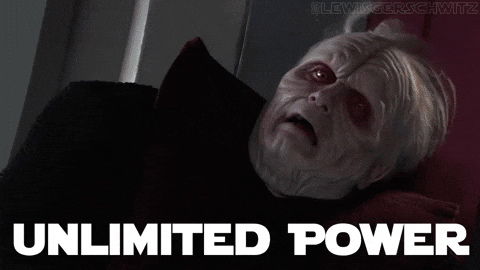 Too easy. All seriousness, it's giving back to the best online community out there, period
NavyBuckeye91:
The camaraderie of the Mod Squad. Great group of people, who come from all walks of life and love Buckeye sports. That and the free skittles and Zima in the PL
Buckeye3M:
Jason gives us free puppies.
NavyBuckeye91: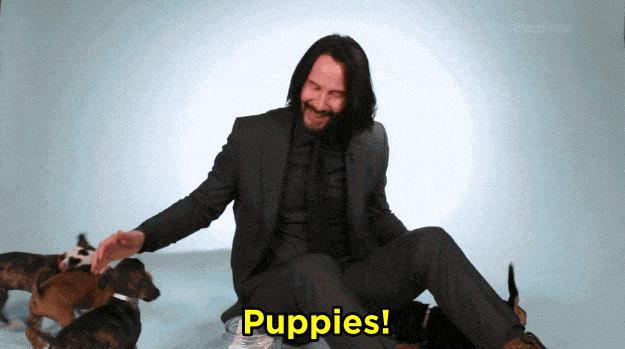 Buckeye3M:
Mod Squad meetings are everything you could ever dream of, and more. Great folks, good times, and we talk shit about Poppy whenever he isn't around.
Seattle Linga:
Prolly using Jason's Private Jet every now and then and the Mod Squad company is top notch.
FatPants:
When I flash my badge in public, I'm showered in ladies undergarments.
Earle:
The sideline passes are a nice perk.
BuckeyeChief:
The friendship and camaraderie here. These guys have pulled and pushed me through a few trials and tribulations over the last couple of years.
KBonay:
I think everyone touched on it. Just the relationships that have developed.
BeatTTUN:
Getting C J to admit he K5H. It's the story line for Season 7 of Bosch. You're welcome.
CalPoppy:
The use of the MOD Yugo for long trips. Also, skipping leg day but actually getting stronger legs.

Who is your favorite Eleven Warriors staff member? Who is your least favorite Eleven Warriors staff member?
Seattle Linga:
I met up with Dan Hope and Colin Hass-Hill in Indy last season along with a few others including that Ramzy guy. My least favorite no longer writes/works for 11 Warriors but no names mentioned.
GrandTheftHarley:
That's a tough one. The old hands that I've read over recent years certainly stand out. I admire their wordsmithing and humor and their work ethic.
I've met Johnny Gitner, Colin Hass-Hill, and Dan Hope, all excellent and polished writers. Have also met Ramzy Nasrallah, and am deeply impressed by his erudite musings.
Great respect for Matt Gutridge and his research skills, and Andy Vance and his knowledge of wrestling. And of course, my morning coffee wouldn't be complete without Kevin Harrish's greatly entertaining Skully. Least favorite? Not possible.
Hovenaut:
No favorites - addressing current staff. I've met Jason, Chris, Ginter, Dan, and Kevin - all good people. Respect the hell out of the work they put in, it's reflective of the site for sure.
Matt Gutridge and Andy Vance are ok too. They are as righteous in person as they are on the site as well.
Buckeye3M:
My favorite is Kyle Jones because the Film Study is my favorite 11W feature, but that's not a slight to any of the other staffers. They're all outstanding!
Least favorite? How about that guy who fell on his sword of morality and took his values to the van down by the river? I vote for that guy.
BuckeyeChief:
I think Jason is pretty cool, and Ramzy is groovy. I follow him (Ramzy) on LinkedIn and really like his writing.
Least favorite? I have to go with 3M's comment.
NavyBuckeye91:
I'm a fan of Ramzy's writing and the Skully is my morning routine, but I don't have a real "favorite" staff writer. I enjoy the differences they each bring and their various perspectives.
My least favorite is no longer with the site - too much snark and seemed convinced his opinion was the only one that counted.
FatPants:
zipped mouth emoji.
KBonay:
Jason, for obvious reasons. Ramzy, because even though I don't always agree with what he writes, I respect his opinions and I absolutely love his writing style. Least? I think it's pretty obvious as stated above. A guy who was not personable at all, didn't interact with the posters and went out in flames.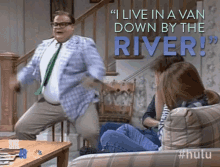 BeatTTUN:
Favorite: Ramzy
CalPoppy:
The staff has been great to me, and I'll refrain from choosing a favorite because Priestas is the best. Also liked that Ginter made 'Weird' Al Yankovic references early on when I was started to frequent the site…despite him maybe not being much a fan. I have had the opportunity to get Situational with Ramzy a couple of times, which was fun. Lauderback gets points for being cool, but mostly for giving Priestas a hard time. While I have never lived in Columbus since I started frequenting the site, I still have had the opportunity to meet much of the staff when I come through town, and everyone has always been friendly and have also treated my family well at events.
Most parental guides stress the importance of a united front when it comes to disciplining children. In that same spirit, do the mods here try to have a united front when dealing with unruly commenters?
Seattle Linga:
I believe that depending on the topic at hand there are times when we run potential issues by each other to make sure that our thoughts are in line with our actions. Occasionally a Mod would make a declaration about a specific member only to have their opinion changed because the group as a whole sees things through another lens.
GrandTheftHarley:
When we meet up to discuss courses of action with a particular 11W member, it is not always an echo chamber, believe it or not. We frequently have differing takes on interpreting a poster and his/her comment(s), whether it crosses the line on the Commenting Policy, to what degree, and possible consequences. But usually we arrive at an agreed-upon consequence, document the activity, and inform the Boss. Serious offenses are directed to Jason for adjudication.
Hovenaut:
This is the best part of the moderatorship (is that a word?) we have. Our personalities and styles vary, but there's little to no tolerance to blatant asshatery. The uniform intent is to protect the integrity of the site through the commenting policy, and maintain a positive community. We aren't always perfect, but the aim is forever true.
Buckeye3M:
I think you guys nailed it. We do talk things thru and make sure that our reaction to something is as objective as possible, and not a reaction based on our personal feelings. We're all human, so we can see something as troublesome, but with some perspective from the others see it in a different light.
NavyBuckeye91:
To the extent that we can be united on a specific issue, yes. Sometimes a comment is so egregious, we don't take the time to discuss it with the other mods and simply take action. We'll usually let everyone else know, document it for posterity, and move on.
KBonay:
We all have our least favorites. But the groups, as a whole, help in over-reacting to those who may rub some of us the wrong way. But that also works the other way, too. Some of us may not be aware of an unruly child, and once pointed out, can see their transgressions more openly.
BeatTTUN:
Slack helps get a consensus of how to handle rascals.
CalPoppy:
Yes.
Let's shut this thing down with one final question. A MOD steel cage match. Who wins?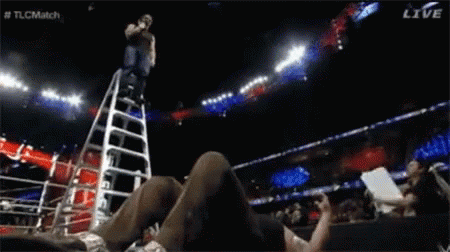 FatPants:
Me. I'm sneaky and not afraid to fight dirty.
BeatTTUN:
The Dudes with military backgrounds that were taught to legit dirt nap people. I'm spectacularly boring and they would rip my throat out before I could bore them to death. Pour one out for this guy here BeatTTUN.
Seattle Linga:
I bring foreign objects to the squared circle.
CalPoppy:
If I can use poisonous or irritating plants, then maybe I would have a chance. But otherwise my beta-male Heisenberg-dad-bod-look does not necessarily strike fear into the hearts of other moderators. I'll just blame my lumpy physique on chemo, though.
But if it's a cage match, I'd definitely go by the name The Axeman! I'm not really scary but my alter-ego, Dr. Poppy is even less terrifying than a tree for a mascot.
GrandTheftHarley:
Buckeye3M. He's got corporate sponsorship. His steel cage secret weapons are sandpaper and two-sided sticky tape to rough up and subdue his opponents and a N-95 mask to protect himself from COVID-19.
CalPoppy:
3M and I are tag team. He roughs up their skin with sandpaper and I pour on some mildly-irritating herbal concoction.
GrandTheftHarley:
OOhhhh!
Buckeye3M:
Abrasive...that's a new descriptor. Now I feel old, but if it gives me a leg up in the steel cage match, I'll wear it proudly.
BuckeyeChief:
Nope not me. Imma sit back and do play by play. While eating.
CalPoppy:
This would be the worst cage match of all time.
BuckeyeChief only doing play-by-play, Earle would be talking to himself in the corner and making jokes with word play. Fatpants would watch and make fun of people. I would just type out some long-winded explanation about some random shit and bore everyone to death. SeattleLinga would show up the night before and miss the match, as would KBonay while he was out surfing. RBuck would probably kick all of our asses, anyway, so I wouldn't mess.
Buckeye3M:
RBuck is our very own Clint Eastwood - and that is a compliment.
Fatpants:
"Fatpants would watch and make fun of people." Dude. You GET me.
NavyBuckeye91:
I'm dropping bombs. Death from Above.
This ends the Mod Mailbag. Thanks for submitting your questions and taking the time to read the answers. If your question didn't get answered, tough. Learn how to ask better questions.
Until next time, your friendly neighborhood Mods.