Seattle Linga
Moderator
---
Seattle Washington (via Shaker Heights Ohio)
Member since 05 July 2013 | Blog
Favorites
SPORTS MOMENT: Winning the WPHL Championship during the 1997-1998 Hockey Season >>>> 2014 Ohio State Buckeyes Beating Alabama and Oregon >>>>>>>>>> LeBron James being the best on the planet and bringing home a title to Cleveland after 52 Years.
COLLEGE FOOTBALL PLAYER: Braxton Miller
COLLEGE BASKETBALL PLAYER: D-Russ
NFL TEAM: Cleveland Browns
NHL TEAM: Detroit Red Wings
NBA TEAM: Cleveland Cavaliers
MLB TEAM: Cleveland Indians
SOCCER TEAM: Seattle Sounders FC
Recent Activity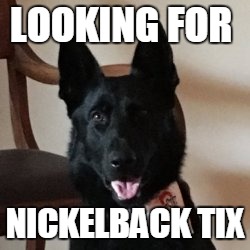 Makes me happy that Thad did it the right way and didn't sell out to the pressure.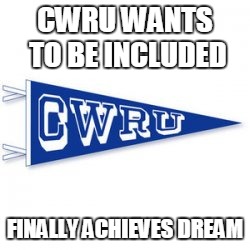 Assembly Hall is usually a crazy atmosphere. Looking forward to putting our best foot forward in the season finale.
Holtmann >>>>>>>>>>>>> Miller
Kinda shows the strength of this program and how much focus has been on recruiting over that span.
Good luck to the men's team against the hoosiers. Looking back it sucks that PSU played their two best games of the season against us.
I was just thinking about Curt this past weekend and how not only is he missed by his family and by all of us but we've been honored to get such an excellent replacement. I know Curt would be proud.
Glad Cass Tech is still on our radar. Thanks Andrew.
Thanks Kyle I appreciate and like where your head is at. I think as the tourney rolls on Coon will be feeling the pressure of having the biggest target on his back.
A well deserved honor - one that has had a lot of speed bumps along the way.
The more I read ........... the more I like
I betcha we see Master Teague cutting his teeth on Special Teams this year.
Mod Powers hard at work there Earle
Andy - great stuff and thanks for explaining the 17 match threshold.
Thoughts on the eventual / possible rematch between Snyder and Coon.
He was butter when he was pot stirrer
You're just churning over those puns today Greta.
Saw the highlights this morning - missed the live events - thanks for posting the link.
Never stop being you Earle - you've done well today son.
Holy Helen Ready ............. who let Earle out of his cage??
Way to step up Joey Mc - keep striving for the prize.
It's hard for me to respect the SEC schedules until they get-a-rid of their BYE week before their rivalry week.
I saw the Ladies game last night and the sheer excitement of watching it unfold was worth staying up late and missing out on some sleep.
I betcha Crazy Jim put on his "A" game when he went to recruit him. Wonder what bizarre tactics he used.
Northwestern was just awful tonight. Congrats to Kelsey and company.
Saw Zach Harrison's name on that list and it got me thinking how dominant Urban has been landing big fish like Zach. Can't wait until he commits.
First and foremost I really hope he takes care of himself and allows the necessary time to heal before he gets back out there. Love his heart.