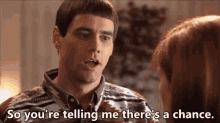 While it may not be a strong chance, Jahmyr Gibbs has schedule a visit to OSU the weekend of January 17. In case you've been living under a rock when it comes to OSU recruiting, Gibbs may be the best RB in the nation and would be able to come in and be a difference-maker immediately. I thought Bijan Robinson had the best film I had ever seen on a high school RB until I watched this:
(Quick caveat, I was reading comments under that video and a self-purported member of his team stated how he gains the yards all on his own because the O-line stinks!)
What's interesting is that Gibbs did not blow up on the scene like other well-known 2020 backs, but he let his play do the talking and has now become one of the hottest commodities. While it has been speculated that he would prefer to play ball down south, Jahmyr has held his cards close to the vest. Taking the time to make a visit to Columbus is nothing to sneeze at. Day and Alford having a chance to make a final pitch and the potential for him and his family to build strong relationships with other players and families, that's all one can ask. Hopefully, it goes well for everyone. Best of luck to Jahmyr and his family as they make this important decision.
Credit to Birm for the piece - click on the link for more details.
https://lettermenrow.com/ohio-state-football-recruiting-question-of-the-...