Visitor List (Subject To Change)
August 2nd
HOOPS - '15 PF Esa Ahmad (Shaker Heights, OH)
September 6th (Virginia Tech)
'15 QB Torrance Gibson (Plantation, FL) - official
'15 DE Josh Sweat (Chesapeake, VA) - official
'15 DE Mekhi Brown (Columbus, GA) - official
'15 OT Branden Bowen (Draper, UT) - official
'15 LB Ricky DeBerry (Richmond, VA)
HOOPS - '15 SF Mickey Mitchell (Plano, TX) - official
HOOPS - '15 SG Austin Grandstaff (Rockwall, TX)
November 1st (Illinois)
'15 LB Malik Jefferson (Mesquite, TX) - official
November 29th (The Game)
'15 RB Damien Harris (Berea, KY) - official
'15 S Will Sunderland (Midwest City, OK) - official
'16 OT Michael Jordan (Canton, MI)
'16 OT Tommy Kraemer (Cincinnati, OH)
'17 ATH Bruce Judson (Cocoa, FL)
'16 WR Cameron Chambers has committed to Michigan State
Damien Harris has released a top 5 of Ohio State, Texas A&M, Kentucky, Alabama & Florida
Scout$--Richmond Recaps Buckeye Visit '15 TN OL Drew Richmond
Drew says he is very close with numerous current Buckeyes and Columbus is special. He will not name a list of favorites but will simply commit when the time is right.
247 $ - Cards make move for No. 1 dual QB '16 GA QB Jawon Pass
Louisville, Ohio State & Notre Dame stand out. His brother Khane just committed to Louisville.
BG$--Judson has the Buckeyes out front '17 FL ATH Bruce Judson
Bruce lists his favorites in order as Ohio State, Florida State, Clemson, Kentucky, Miami, and Florida. He will be back for The Game.
Scout$--Buckeyes First to Offer Malone-Hatcher '17 MI DL Corey Malone-Hatcher
Corey's dad says they are very impressed with Coach Johnson and the overall program.
A significant #OhioState related note on Oklahoma City (OK) 4-star OL Josh Wariboko #Buckeyes http://t.co/PuQUPvrkkl
— Derek Young (@DYoungScout) August 1, 2014
Ohio State Top School for Four-Star Junior Auston Robertson (11W)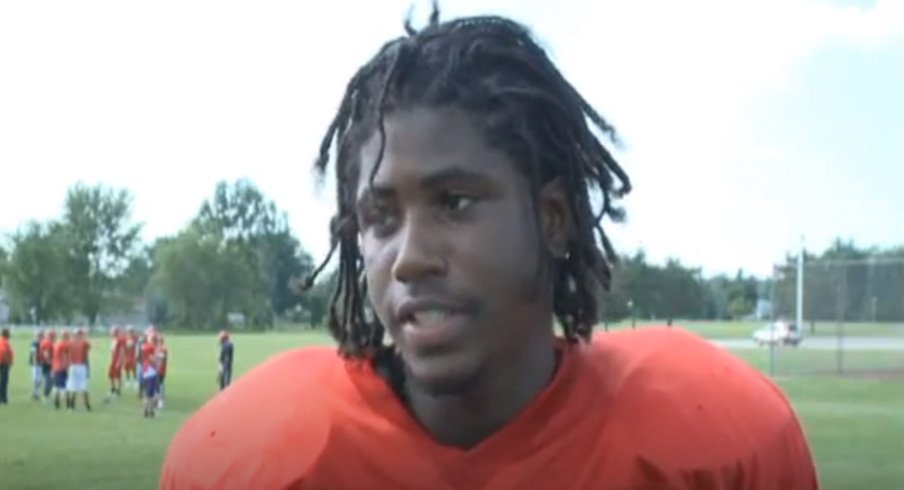 Heading into this summer, Fort Wayne (Ind.) junior Auston Robertson was a tight end prospect without any major offers. After giving defense a try at some summer camps, Robertson is now considered to be one of the nation's rising underclassmen prospects.
cont...
Ohio State recruiting: State Secrets, 8/1 - Cam Chambers announcing, more on James Daniels to Iowa (LGHL)
There was quite a bit of news on the Ohio State football recruiting front yesterday and we're here to get you caught up on all of the latest happenings.
cont...