Visitors List (Subject To Change)
March 26th
'15 TE/DE Jake Pickard (Millburn, NJ)
March 29th
'15 TE C.J. Conrad (LaGrange, OH)
'15 OL David Robbins (Glenelg, MD)
'15 OL Jake Fruhmorgen (Tampa, FL)
'15 OL Quinn Oseland (Springfield, IL)
'15 DE Darius Fullwood (Olney, MD)
'16 OL Tyler Gerald (Portsmouth, OH)
Sometime in April
'15 TE Chris Clark (Avon, CT)
April 1st
'15 OL Gabe Megginson (Jacksonville, IL)
April 4th
'15 TE Hale Hentges (Jefferson City, MO)
April 5th
'17 OL Emani Mason (Detroit, MI)
April 10th
'16 OL Michal Menet (Reading, PA)
April 12th - Spring Game
'15 OL Larry Wells (Kenton, OH)
'15 OL Sterling Jenkins (Pittsburgh, PA)
'15 LB Sh'mar Kilby-Lane (Hallandale, FL) tentative
'16 OL Tommy Kraemer (Cincinnati, OH)
April 18th
'15 LB Ricky DeBerry (Richmond, VA)
June 1st
'15 WR Alex Ofodile (Columbia, MO)
247 $ - Very Positive OSU Visit For Cole '15 MI ATH Brian Cole
Brian's father says they enjoyed the visit & meeting with Coach Meyer. Will definitely visit again.
Scout $ - Atlanta NFTC: Recruiting Notes '15 GA RB Eric Swinney
Top 5 of Auburn, Florida State, Georgia, Ole Miss & Tennessee
Scout $ - Atlanta NFTC: Recruiting Notes '15 GA RB Taj Griffin
Likes Clemson, Florida State, Georgia, Ohio State, Oregon & USC.
Scout $ - Atlanta NFTC: Recruiting Notes '15 GA OL Chuma Edoga
Down to Georgia, Stanford, Tennessee & USC. Announcing May 25th.
Scout $ - Atlanta NFTC: Recruiting Notes '16 GA ATH Demetris Robertson
Top 2 are Alabama & Georgia. Could commit this summer or early fall.
Newly Offered: '15 TN DB Cameron Ordway
Austin Clark Talks Buckeyes, Prepares for Visit (11W)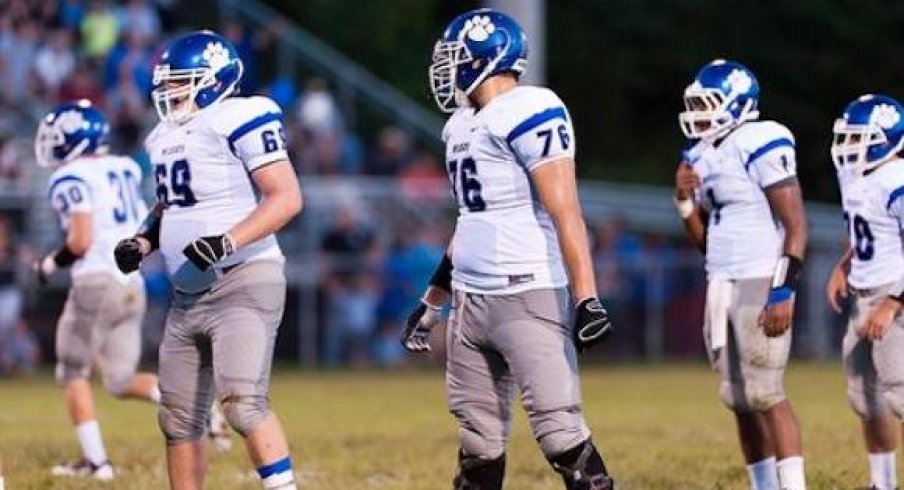 Lexington (Va.) native Austin Clark is used to standing out. After all, when you're a 6-foot-6 and nearly 300-pounds as a 17-year-old, that's pretty much par for the course. When you're also a nationally-ranked offensive line prospect, standing out becomes even more a part of your daily routine.
Clark has offers from Ohio State, Penn State, Clemson, Virginia Tech, North Carolina, South Carolina, Miami (Fla.) and a bevy of other schools. This past weekend, he made a return trip to Happy Valley and checked out James Franklin's Penn State program. Penn State hosted nearly two dozen of their top prospects this weekend, and Clark was among them.
"Penn State was great," Clark said of the trip "It was a really great spring practice to go to."
Another school that hosted a number of key targets this weekend was Ohio State, but Clark will be making his first visit to Columbus in two weeks.
cont...
Ordway Earns Big Offers, Hopes Buckeyes Take Notice (11W)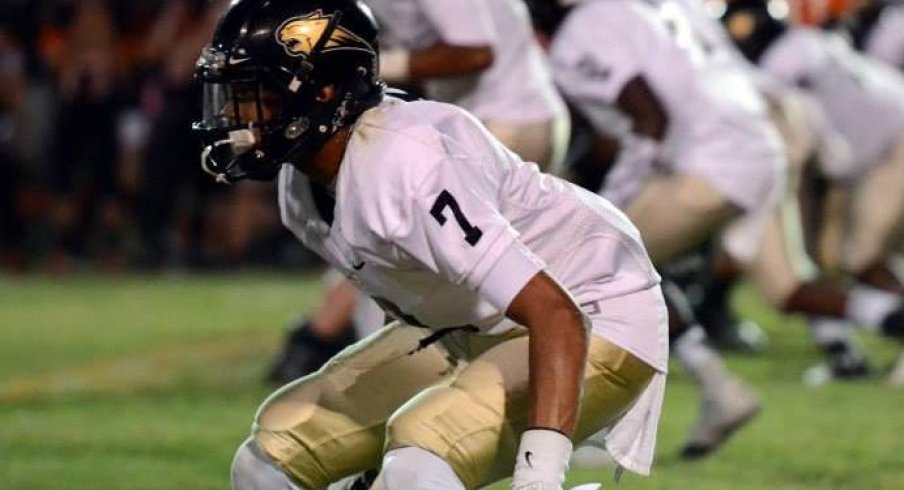 One-star, three-stars or five-stars; here is all you need to know about Pulaski (Tenn.) cornerback Cameron Ordway: since March 1st, the 6-foot-1, 173-pounder has been offered by Alabama, Auburn and Florida State.
"Yeah, it was a bit surprising" Ordway said of the recent explosion of offers. "But it's really great, and I am loving the recruiting process more and more."
Part of the process is spending the spring making some visits to interested colleges, and that's what Ordway did in early March when he visited Alabama and Auburn for their junior days. Each of those trips ended in offers for the Giles County High School star, but the increased interest is a combination of other things, he says.
"I think I've put in a lot of work this off-season," he said, trying to explain why he's become such a hot commodity. "Plus, people have seen my highlight tape and I had a good Rivals.com camp."
cont...
Ohio State Expecting Another Big Recruiting Week (11W)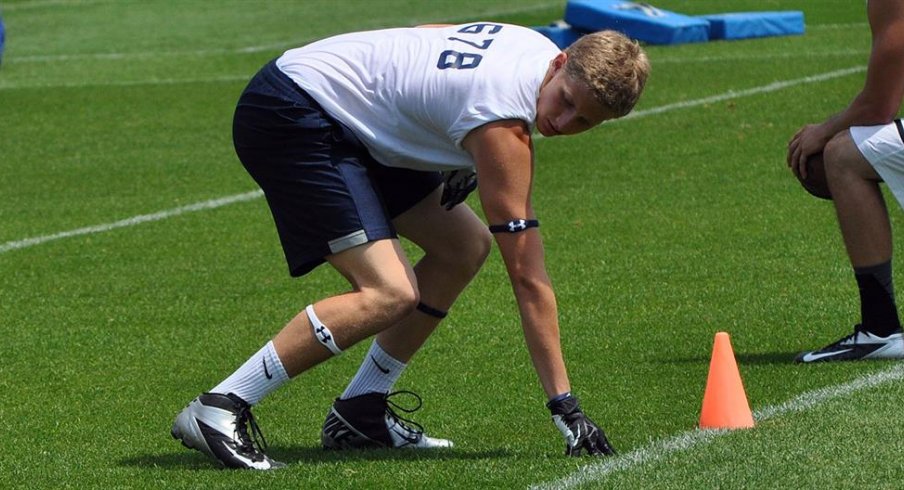 As you might have realized, Ohio State hosted a fair amount of prospects this past weekend. Birm had some updates on a few of the prospects in his Sunday Recruiting Notebook, while John also had a few updates. Underclassmen prospects will continue to visit Columbus over the next few weeks, leading up to the Spring Game on April 12th. The Buckeyes' coaching staff prefers this strategy instead of hosting big junior days with 100 attendees.
While it may seem as Ohio State's recruiting class is getting off to a slow start, the Buckeyes had just five verbal commitments at this point last year. In just under three weeks, Columbus will be the place to be for Ohio State's annual spring game. While you shouldn't rule out a commitment, things really tend to pick up in the months of June and July.
Let's take a look at some of the prospects that will be visiting Columbus over the next week or so.
cont...
Ohio State recruiting: State Secrets, 3/24 - Kei Beckham, Simon Stepaniak, Sean Foster break down visits (LGHL)
On Saturday Ohio State played host to prospects such as Tennessee wide out Van Jefferson, Ohio linebackers Anthony McKee, Justin Hilliard and Maryland offensive tackle Patrick Allen, who named the Buckeyes his current leader after visiting Columbus,watching practice and getting more familiar with the Buckeye coaching staff, especially Ed Warinner and Urban Meyer.
"We (Allen and Warinner) talked about offensive lineman, the NFL, and what position I would fit at if I went to Ohio State. I got to talked to Coach Meyer as well and he was pretty funny. He told me that is very competitive at Ohio State and you will get the experience of hard work and earning your spot. Nothing is given to you directly. It's a real comfortable area and the town was great. It was just amazing talking to the coaching staff. Everyone was really cool and it was just like family."
Curious in what else the 6'5 270-pound Allen had to say about his time at OSU? Our Miles Joseph has you covered here.
The aforementioned recruits weren't the only ones to grace the campus with their presence, as 2015 Trotwood Madison defensive back Kei Beckham, Hamilton Ross offensive tackle Simon Stepaniak and class of 2016 Illinois lineman Sean Foster also made it to Columbus on Saturday for practice.
cont...