Visitors List (Subject To Change)
March 17th
'16 ATH Demetris Robertson (Savannah, GA)
March 18th
'15 QB Tommy Stevens (Indianapolis, IN)
March 21st-22nd
'15 RB Larry Scott (Hubbard, OH)
'15 TE Chris Clark (Avon, CT)
'15 OL Simon Stepaniak (Hamilton, OH)
'15 OL James Daniels (Warren, OH)
'15 OL Patrick Allen (Reisterstown, MD)
'15 DE Darius Fullwood (Olney, MD)
'15 LB Josh Barajas (Merrillville, IN)
'15 ATH Jordan Whitehead (Monaca, PA)
'16 OL Sean Foster (Mundelein, IL)
March 29th
'15 OL David Robbins (Glenelg, MD)
'16 OL Tyler Gerald (Portsmouth, OH)
April 4th
'15 TE Hale Hentges (Jefferson City, MO)
April 10th
'16 OL Michal Menet (Reading, PA)
April 12th - Spring Game
'15 OL Larry Wells (Kenton, OH)
'15 LB Sh'mar Kilby-Lane (Hallandale, FL)
'15 DB Minkah Fitzpatrick (Jersey City, NJ)
'16 OL Tommy Kraemer (Cincinnati, OH)
Rivals $ - Two at the top '15 NC WR Juvall Mollette
Recaps his visit to Clemson this past weekend...Michigan latest to offer...top five of Clemson, UNC (first two tied for his leader), Tennessee, Ohio State and Michigan.
247 $ - Already on it '15 CT TE Chris Clark
Jarrett Stidham has been talking to him on Twitter about Texas Tech...mentions North Carolina, Virginia, Maryland, Ohio State, Michigan, South Carolina, Arizona State and Texas Tech as standing out.
24/7 $ - Top100 ATH talks UA offer, plans OV '15 NJ ATH Juwan Johnson
Alabama has offered and has relatives down that way...talks to PSU this most and is visiting this weekend. Alabama, Michigan and Ohio State will definitely get officials.
24/7 $ - LA NFTC: Christan Kirk Update '15 AZ ATH Christian Kirk
Has been to Texas A&M, USC, UCLA and Ohio State and talks about being friends with Kyle Allen...also talks about Alabama and USC.
24/7 $ - Former VTech Commit Eyes Vols & PSU '15 MD DB Ashton White
VT still leads but PSU and UT are pushing hard...visiting PSU 3/22 and then going to the Vols' spring game.
24/7 $ - McLean Makes It Happen '15 MD DT Adam McLean
Thinking about committing early during his senior season...top five are MSU, Alabama, South Carolina, Tennessee and Florida and talks about each...wants to see Ohio State, Alabama and Texas A&M.
Scout $ - Four-star Whitehead sets pair of visits '15 PA ATH Jordan Whitehead
Ohio State 3/22 & Penn State 3/29. Talks with Malik Hooker about Ohio State.
Rivals $ - 'Vols high with me,' says 4-star WR '15 TN WR Van Jefferson
Was at Tennessee's practice on Saturday...likes the way Coach Azzanni teaches the WRs...visiting OSU soon followed by trips to Georgia, South Carolina, Clemson, Penn State and Purdue.
Football Recruiting: Buckeyes Look to Continue New Jersey Recruiting Success (11W)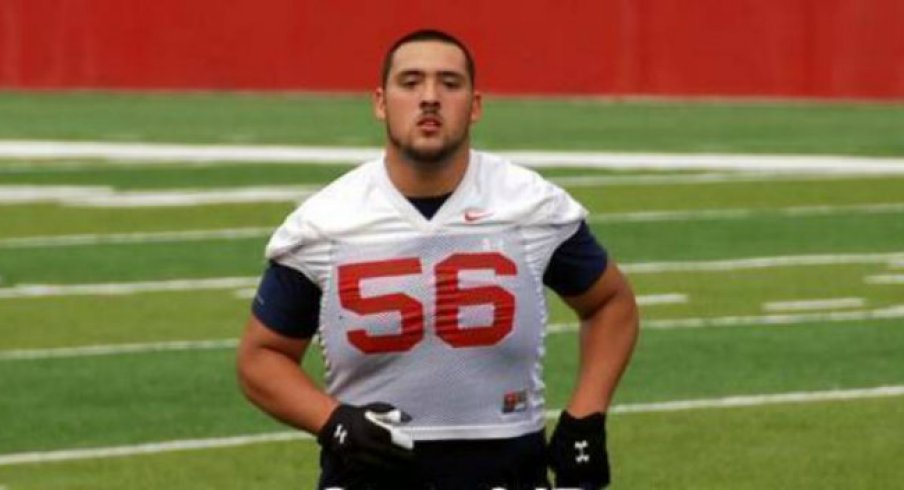 We're continuing with our series of checking out Ohio State's top targets in some of the key states for 2015 recruiting. We've already looked at Ohio, Florida, Maryland/DC, and Virginia. Today, we'll take a look at the talent-rich state of New Jersey.
Since Urban Meyer took over at Ohio State, New Jersey has become a priority on the recruiting trail. The Buckeyes' coaching staff has racked up frequent flyer miles from their many trips to the Garden State. Ed Warinner is assigned to the NJ region, however, Tom Herman and Urban Meyer have also spent plenty of time in the area. With plenty of talent hailing from New Jersey in 2015, expect the staff to continue this trend.
In 2014, Darius Slade and Noah Brown were top prospects from the state to sign with the Buckeyes. Five-star corner Eli Apple started the pipeline when he signed as a member of the 2013 class. With many offers already out in this area, Ohio State hopes to continue the pipeline for another recruiting year. Let's get to it and take a look at the Buckeyes' top recruiting targets in New Jersey for 2015.
cont...
Football Recruiting: Updates on Tommy Stevens, C.J. Conrad, Rob Dowdy and More (11W)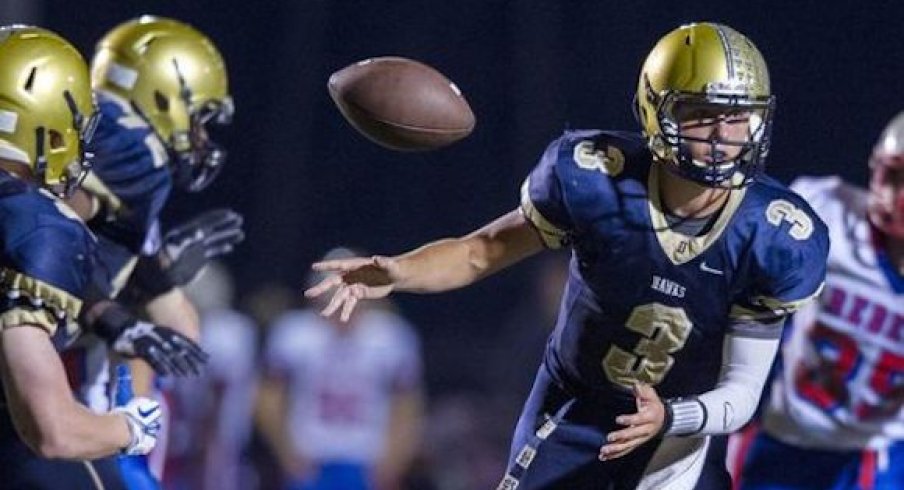 ood afternoon folks, it's Tuesday night and we're talking Buckeye recruiting. Spring break is upon Ohio State's campus, but that doesn't mean anyone is resting and sipping a pinã colada, so neither than can we. There are a number of small stories happening today before students get back on campus, so let's take a look.
BUCKEYES HOSTING INDIANA QUARTERBACK
Everyone knows the names Torrance Gibson, Brandon Wimbush, Jarrett Stidham and Lorenzo Nunez. Those four are "the" guys it seems, in Ohio State's search for a top 2015 quarterback. Stidham, who committed to Texas Tech over the weekend, is essentially off the list, so the Buckeyes search has begun expanding. Next week, they'll host Indianapolis Decatur quarterback Tommy Stevens (pictured above,) and he's an interesting player that Ohio State fans should keep an eye on.
Stevens is 6-foot-4, 200 pounds and runs in the 4.6-4.7 range, so he has the physical tools that make him an intriguing prospect. He's recently picked up offers from Michigan State, N.C. State, Iowa, Purdue and more and would like to impress the Buckeyes in person. He's being recruited by Tom Herman, his positional coach recruiting him rather than the regional recruiter for Indiana, so it's possible Ohio State's interest could be increasing. Stevens will visit on March 18th and he'll check out Penn State, Michigan State and Vanderbilt in the next week as well.
cont...
The Buckeyes make the cut of favorite schools for a top offensive lineman in the class of 2015 among 10 other schools, while also landing among the top eight on another recruit's list.
Ohio State was given plenty of good news on Monday as the Buckeyes made the lists of two top prospects in the class of 2015. '15 OT Drew Richmond went to Twitter on Monday afternoon to deliver the list of his top 11 schools and set a date for when he will be making his decision. The 6'5, 315-pound tackle is a 4-star and is ranked as the sixth-best offensive tackle in the country as well as the best prospect from the state of Tennessee.
Richmond sent out the tweets at around noon on Monday, listing Alabama, Auburn, Clemson, Florida State, LSU, Memphis, North Carolina, Ohio State, Ole Miss, Tennessee, and UCLA as the final 11. Among those schools, Tennessee (57%), Ohio State (39%), and Ole Miss (4%) are the only teams listed as having a chance to land Richmond, according to the Crystal Ball. As mentioned before, Richmond also tweeted out the day he plans to announce:
cont...
Ohio State recruiting: Chris Clark previews upcoming visits (LGHL)
2015 tight end Chris Clark previews his upcoming visits, talks about his relationships with the Ohio State coaches, and more.
After failing to land a tight end in the 2014 recruiting class, landing one is a top priority of Urban Meyer and the Buckeyes for their 2015 class.
They've already offered a handful of tight ends for the class and it's pretty clear that a top target has emerged in Avon (CT) Old Farms tight end Chris Clark.
When the Buckeyes offered him back on December 20th, he was a relatively new name of the recruiting scene. Quite a bit has changed since then, as he now has over 40 offers.
"It's been freaking crazy. I can't even point to words. I just got my 40th offer today from Arizona and Kentucky and that pushed me to 40. Its just been crazy since December, I've been hearing from all of these different schools every day," Clark said. "It has been pretty exciting, but it has gotten a little stressful, having all of these new schools coming into play. It makes it tough to figure out where I want to go visit and figure out which schools I like."
Clark is really confident in his game, but it was tough for him or anyone to see all of the offers that would be coming in.
cont...
Ohio State recruiting: 2015 OL Simon Stepaniak to visit March 22nd (LGHL)
The Buckeyes will have three star offensive lineman Simon Stepaniak on campus soon. Find out what the 6'4 290 pound Ohio native is looking forward to seeing while down in Columbus and more.
The recruiting season never ends, and that is something the Ohio State football program knows all too well. Over the last few weeks the Buckeyes have had numerous prospects on campus taking unofficial visits. This isn't something that is going to stop anytime soon, as many more prospects are scheduled to make trips to Columbus this spring.
Three star, class of 2015 offensive tackle Simon Stepaniak, of Ross High School in Hamilton will make his way to Ohio State later this month to spend some time with the coaches and watch the Buckeyes go through a spring practice.
"I'll be attending the 22nd. I've been in contact with Coach Coombs the most. We have just talked about getting me up there and meeting with the coaches." Simon told Land-Grant Holy Land. "I'm definitely looking forward to watching how the coaching staff interacts with the players and meeting with Coach Warinner" The 6'4 290-pound lineman added.
cont...