The college football offseason is dark and full of spiders there is no offseason; we're just in our 5th bye week and there are only 28 more to go.
Ohio State football players are always working. Look at how many costume changes Justin Fields endured just to produce this one-minute video:
Creating a Buckeye like pic.twitter.com/gjEjt4LCRi

— Ohio State Football (@OhioStateFB) February 22, 2020
The answer is 15. Let's check in on the judges:
That free throw line sway

— Corey Heyward (@HeyWill30) February 22, 2020
That was awesome!! #GoBucks #AngelFields pic.twitter.com/zj7Uf1EeEj

— Angela (@AngelaW54418423) February 22, 2020
Please work on the downfield reads! Receivers were wide open against Clemson!

— Johnny Logjumper (@JLogjumper) February 22, 2020
So you are telling us there is a lot of OSU apparel

— Jerry Keirns (@JerryKeirns) February 22, 2020
u shoulda passed on this offer J freaky @justnfields https://t.co/hgqjm6MEMK

— Garrett Wilson (@GarrettWilson_V) February 22, 2020
Harsh. Poor J. Freaky. All of the gear from today's fashion show: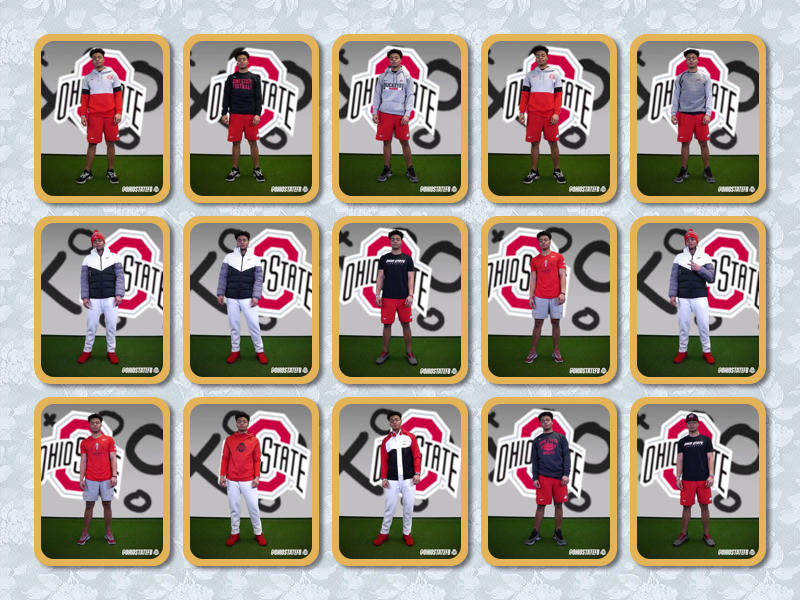 Only 49 days until the Ohio State Spring Game!
Follow Eleven  WarriorsFacebook, Twitter, Instagram and YouTube