As quoted in a Lettermen Row article this morning, Brian Hartline praised Binjimen's Victor's progress:
"He stepped up his offseason. I think it's translating into the camp," Hartline said. "I think he's in a position right now where, if you ask him, he just needs to put it together on Saturdays. I think he does a lot of good things. He's adding weight, he's still playing fast, catching the ball well."
Even before reading that, I was already convinced that Victor had added some "good weight" this off season, but thought maybe it was wishful seeing (sort of like wishful thinking) on my part. And a few 11W writers recently suggested that Victor hadn't made much progress in adding muscle.
But now Hartline has me excited to see what Victor does this season. Fwiw, here is a collage of Victor, which I think shows that he has added "good weight" since his beanpole days as a frosh/sophomore and could be ready this season to really start fighting for - and winning - jump balls and "walling off" munchkin DBs:
2017-18 season: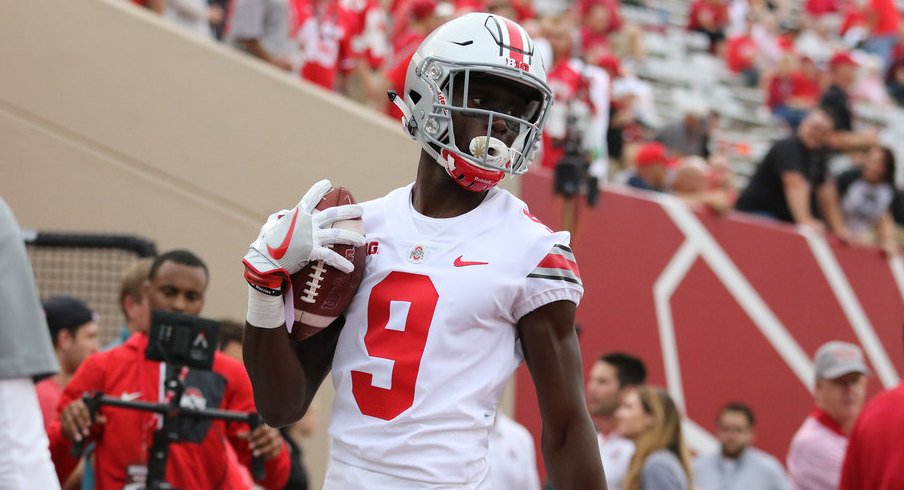 2018-19 season:
2019-20 (now):