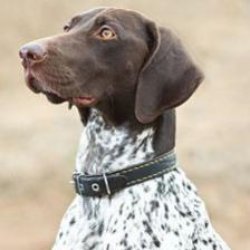 Run_Fido_Run
---
MEMBER SINCE August 30, 2010
Favorites
COLLEGE FOOTBALL PLAYER: Antoine Winfield
COLLEGE BASKETBALL PLAYER: Aaron Craft
MLB TEAM: Cincinnati Reds
Recent Activity
The problem with this article . . . all of the writer's criticisms of Dabo derive from the writer's ideological agenda. Yet there are very good, non-ideological reasons for criticizing Dabo.
The short version, as others noted above, is that Dabo is a big time phony. Some of us wouldn't judge Dabo if he didn't go so far out of his way to sanctify himself with his "aww, shucks" routines.
Or change the O to an I so it reads "IF."
As a Buckeyes fan, I had no dog in the starting LB fight because the coaches have a 1,000,000 times better sense of which players should start than I do.
As a militant member of team "blind homer," though, I gotta admit that I was half rooting for Werner and/or Borland to win these jobs just to see you Monday Morning QBs go all stupid and ballistic.
No, because if there were such a thing as a "model girlfriend" - which means that she gets a perfect score on the Universal Hot/Crazy Matrix and is therefore essentially a unicorn - that model girlfriend would by definition rise very high into the Wife Zone. If she's still just your girlfriend 10 years later, something is wrong with the matrix, and yet we know that it's the most accurate theoretical model ever devised.
Boom Herron - but he was already mentioned. So how about Brian Rolle?
Generously listed at 5'11", Rolle did not fit the prototype Mike LB for Ohio State. His career also followed a run of great LBs at Ohio State, so he was probably under appreciated during his tenure.
I have tremendous respect for Saban, even if I don't like the conference he's done the most damage in.
I would have more respect for Dabo if he dropped the fake folksy preacher act (grift).
P.s. (Chris) Sabo > Dabo.
Maybe I am imaging it - wishful seeing (as opposed to wishful thinking)? - but doesn't Ben Victor look like has put on some "good weight" and is pretty ripped up now?
If so, look out! Not only because his increased strength will help him shed defenders, wall guys off, and fight for "high point" balls. But also because his physical improvement shows that he knows it is money time and has gotten mentally tougher.
Both teams will be good to very good, but play tough schedules.
ND got lucky last year with a bunch of blue bloods on their schedule having uncharacteristic down years. On paper, their schedule actually looks easier this season. However, I have them as very likely losing at UGA and at Michigan "off the top," and maybe 60-65% to lose at Stanford, which gives them a narrow window for winning 9+ games during the regular season.
Meanwhile, the B12 looks to be stronger this season. Texas plays LSU and Oklahoma, and road games at TCU, Iowa State, and Baylor. I will be shocked if they go 10-2 no matter how much they've improved.
Not to do a cop out, but I would bet more on the two teams that just made it into the top 10 of the coaches poll: Notre Dame (9th) and Texas (10th). Texas and ND both project to go about 8-4 in the regular season.
Well, I suspect that espn critics often do a poor job of explaining the "ESPN has a monetary investment in the SEC" issue. It's a bias problem, not a top-down "conspiracy." Espn spent money to build a headquarters in Charlotte for their SEC Network and spent money on their other SEC Network infrastructure. That enables espn "reporters," analysts, editors, production staff, editors, etc. to shuttle back and forth between being SEC regional homers and "unbiased" national sports media.
That goes both ways, though, NW Buckeye. There is espn-generated content on the internet and there is other content critical of espn. Readers can choose to read or ignore either/both espn content or espn critics. Along the way, they can also say "meh" to the readers who have different preferences than them.
Good point about Patterson. Actually, he was mostly very good last year, but when Michigan was mauling inferior opponents with its power rushing attack and high ranked defense, Patterson wasn't really "put on the spot." In the few games, though, where Michigan couldn't bully and boat race their opponents and Patterson needed to carry their team - against ND, Northwestern, Ohio State - Patterson was ineffective.
1. I get that Ohio State's coaches, themselves, keep saying that Dobbins is a virtual lock to be a bell cow RB this season, but it makes no sense. Especially since the guy they're talking about, Dobbins burst onto the scene as a . . . freshman. Yes, young RBs must learn to pass block and understand the nuances of the playbook, etc., but overall the RB position lends itself well to underclassmen bursting on to the scene.
2. Off-season cfb media predictions and lists are usually goofy, but the stupidity has been especially thick of late. I could list dozens of examples, but as an Ohio State fan, the two dumbest I notice are: seemingly half of all media hacks picking Michigan - projected to win about 8.5 games this season - to go to the playoff (et tu, Phil Steele?); and the other half somehow losing track of the simple "fact" that Ohio State has more horses than every other program in America except for possibly Clemson, Bama, UGA.
No, it also must know how to build a giant impenetrable air fortress, which Germany can just fly around/bypass.
Sweet! Welcome to Buckeye Nation, young man.
P.s.:
. . . Jeff Hafley having connection sin the area . . .
Wasn't connection sin more in Zach Smith's territory?
It will take years to see how Day puts his imprint on the traditions of Ohio State football.
As for program philosophy . . . one key difference, compared to Meyer, is that Day's program will not try to win the February recruiting "championship" as if that is a major goal in and of itself (Meyer said - I'm paraphrasing - if they keep score at something, we want to win it). Of course, Day will try to stockpile elite talent, which usually means a lot of 4- and 5-star recruits, and therefore high national team recruiting rankings, but it will be a means to an end.
Both of the last two "scandals," though, were heavily overinflated by the tabloid media. Not quite Fake News, because there were minor issues in both cases, but maybe Hate News.
With that in mind, Day can possibly reduce the likelihood of another Hate News "scandal" if he is very well liked by the media. A lot of sports media hacks hated Tressel's meandering non-answers to their questions. They once admired Meyer's confident edge, especially at Utah, but when it got attached to the Ohio State Death Star, it became cockiness and insensitivity.
It's a good thing that none of the writers at MGo Blog have posted an article there with "EPA" in the title. They would die of fright before opening the article, thinking that the Environmental Protection Agency was cracking down on their toxic Superfund site of a football program.
Good points. I would just say, specific strategies to identify undervalued prospects/players based on analytics work better, in general, inasmuch as fewer teams are using them. It doesn't necessarily have to be a big v. small deal. If a bunch of "little guys" start using the same strategies/tactics, the comparative advantage for each practitioner goes down. Sure, it hurts even more when a whale like the Red Sox enter that "marketplace," but the general rule is that the value of such approaches is inverse to the number teams utilizing it.
That is partly why "analytics" are overrated by some of their more ardent advocates. Hypothetically, if 29 out of 30 teams in MLB started to rely very heavily on nerds running analytics, the one team that was still relying heavily on "old school" scouting would then have a huge comparative advantage.
Given the changes in defensive scheme, I'm wondering if the "space eater" interior DLmen like Davon Hamilton and Tommy Togiai will be somewhat upgraded in importance compared to the "twitchy" interior DLmen like Jashon Cornell and Robert Landers. No matter what, though, this is the most loaded DL I've ever seen at Ohio State, if you factor in all four positions and the 2/3 deep embarrassment-of-depth.
It's not a Catch 22 with Fields. The offensive staff, by being aggressive with Fields - as opposed to putting him bubble wrap - could help to protect his health as much as expose him for at least two reasons:
1. A dominant run game will lead to more first half blowouts, allowing the backup QBs to come into games earlier and/or more often.
2. A dominant run game will also tend to neutralize the opposing pass rush.
I'm a big Phil Steele fan, but looking at Michigan's schedule . . . even if Michigan meets Steele's expectation quality wise, they figure to go about 9-3. That's not good enough to win the Big Ten East and it is certainly not getting them to the Playoff. For Michigan to go 11-1, they would need to have a dream season where everything goes right.
In contrast, Ohio State is projected to win about 10.5 games given its schedule. This is why Vegas bookmakers have Ohio State favored to win the Big Ten East - simple math. Phil Steele is usually a pretty common sense guy, so I am surprised he went for the contrarian pick this time.
Hodge, good to see you! I hadn't seen a comment from you in a while. I always meant to ask you . . . What is your second favorite Kubrick film?