UConn has created a one-sided rivalry with UCF (of all schools) in football, complete with a self-made trophy, countdown clock and silly nickname (the "Civil Conflict"). Nobody at UCF knows anything about the rivalry. When asked about the one-sidedness of the rivalry, UConn's coach had this to say:
"Why do I have to call their athletic department to say that we've got them targeted as our rival, period? What control over that would they have? What do I care what they think? If they don't want to be a part of the trophy, I don't care about that either."
I'm not sure that I would have believed this story if UConn hadn't actually tweeted out a picture of the countdown clock and trophy. The full story is over at ESPN.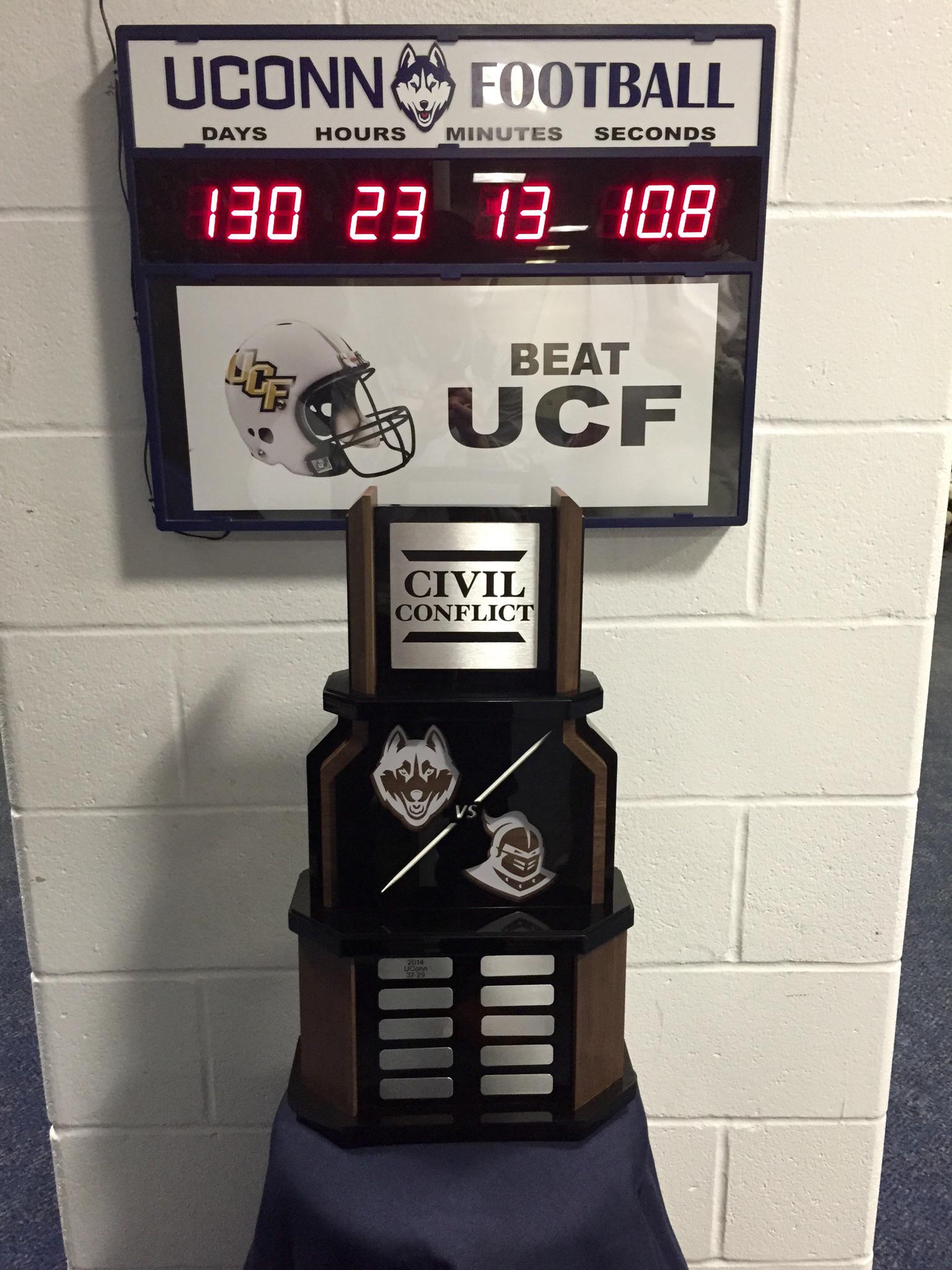 This kind of reminds me of our friends in State College.