Good afternoon Dubbers, and welcome to that glorious time of the year when we tell the off-season to politely piss off, because we're hungry dammit!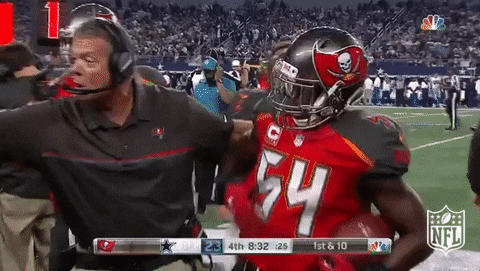 2019 is a season that has the Bucks primed to break out and right now there are questions that need answers - outside of Columbus, people are doubting the Bucks. But, what I think we're really getting is a jazzed up version of the excellence we've been watching since 2012, with a twist.
So, in the world of delicious food, here's the twist: In 2019, Tailgate Fare is teaming up with Gameday Meals, presented by OSURox, to bring you a broader, more creative culinary experience. Both of us like delicious treats as part of our game day experience, and we know many of you do too, so we're working together to drop a one-stop shop for your college football grub.
Beginning Thursday, in the old time slot Tailgate Fare dropped, we're going to take turns delivering the goods. We're going to use the same old format, keep it fresh, and maintain references to the old threads for a familiar feel. After all, this is our community. And, let me tell you, OSURox is bringing us a good one to kick things off in 2019; I can't wait to try it.
We hope that everyone enjoys the new format, and we can keep getting great community input. Don't forget, there are two bye weeks, so that means twice as many opportunities to be the featured guest during the community extravaganza!
Go Bucks!
Previous editions of Tailgate Fare can be found here.
Previous editions of Gameday Meals can be found here.
The official 11W Community Tailgate Cook Book can be found here.