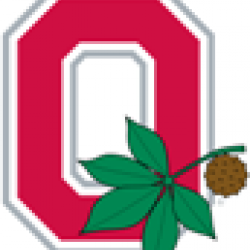 osurox
---
Columbus, OH (via Cincinnati)
MEMBER SINCE February 02, 2017
Favorites
SPORTS MOMENT: First Ohio State game I went to was in 2002 against Texas Tech. After Mike Doss returned it for a TD I knew we would win it all that year!
COLLEGE FOOTBALL PLAYER: AJ Hawk
NFL TEAM: Bengals
NHL TEAM: Bluejackets
NBA TEAM: Cavs
MLB TEAM: Reds & Indians
SOCCER TEAM: Crew
Recent Activity
Cheshire Market is really good. Goodfellaz in Sunbury is excellent too.
Lots of great options on here; I'll go with a favorite of mine that I didn't see yet: pies n pints. I absolutely love their pizza, but the wings are even better imo. I've actually been to the original in Fayetteville WV (right down the road from where my wife's great grandmother grew up).
I got a cross trail bike, made by specialized. Has disk brakes and some nice shock absorbers. Does great on the road, paved paths, and some trails (beaten down earth). Is not meant for mountain biking. I'm actually about to go on a 30 mile ride from Sunbury down through Westerville(Columbus area) and back here at 11. Mostly paved surfaces but some off roading is required. The bike does great. Price point was around 50o bucks, and I have put over a thousand miles on it by bow (bought it 4 years ago from bike source, routine biannual service at a bike source location; have not had to replace anything but tires). Highly recommend this brand (Specialized).
Grew up in SW Ohio, where football was life. Friday nights were high school, Saturday's were all OSU, and Sunday the bungles. However, it was ingrained in me to be a Buckeye fan for life. Then, I decided to attend college at Ohio State, and it was the best decision I ever made. Met friends for life, my wife, and it helped me get my first engineering job post grad (I've since moved to a new company, and am working with a friend from college that I had lost contact with). I feel you can be a fan regardless of attending Ohio State or not. However, I do think as an alumni, there might be a closer connection to the school (not just football team) haven graduated from there. Not to say that makes me or other alumni "more of a Buckeye".
I would love to have a "Battle for Ohio" tourney every year. Have an easy tune up game as the first game of the season, then go into this? Would love it as a fan!
Can confirm; that sauce is straight fire.
Gotta get that chicken crave, add teriyaki sauce on the grill while it cooks up.
Appollo's, PJ's, Canes, Gumby's (now under a new name I think), the dube etc. All excellent choices.
Popcorn, peanut M&Ms, and beer when I buy from the theater.

Sneaking stuff in though, opens up a whole world of possibilities. I used to sneak in tacos from t-bell, liquor, trail mix, swiss cake rolls etc. but the best was in high school my cousin and i successfully snuck in a pizza to the movies back home. No idea how we got away with it.
Same here, I think. It was either predator or the original IT (if that was even R rated). My dad did not care about the parental guides back then, but hey it was the beginning of the 90s.
Lets hope coach changes things up with the lineup today.
Here, here. Joe is a class act, and played like a champion. Well deserved!
Not sure how to embed video from my.phone, buts heres a link https://youtu.be/a2YRMixW9u8
I keep going over things in my head, but honestly I think the key to us winning the game is running the ball effectively. Getting 4 yards per carry will allow us to sustain drives, and wear down their defense (especially the undersized albeit athletic DL). Sustaining drives, keeps the TOP in our favor, which means resting our d and keeping their offense on the sidelines. This shortens the game, and psychologically breaks down an opponent.
The bear front, with the OLB playing close to the LOS to me screams COUNTER. Get the OL flowing one direction, pull the TE back around and hit them with a counter. This should be there all day. Their entire front 7 is going to focus on Dobbins, and will flow towards the typical zone blocking scheme. I really haven't seen us run too many counters, TOWARDS the pulling TE (usually just seals the backside DE, but in this case would be the backside OLB).
The counter will require their defense to adjust, which is where inside zone and power come back to bite them. Then, hit them over the top with play-action. Obviously, blitzing will try to negate this, but if we use their over-aggressiveness against them we can wand will make them pay.
Sounds great. I typically bake my wings, throw some of the sauce on em and stick the suckers under the broiler, to get some caramelization and crispiness with the sauce on.
HA, an "added" bonus, no less.
Do you add any sauce towards the end, and cook with said sauce applied?
Absolutely; we used Kerry Gold butter (grass fed cows vs. grain fed). In fact, we typically try to only use grass fed cow products (milk, cream, meat, butter etc.). I think there is a difference between grass fed and grain fed, but my wife thinks I'm nuts LOL.
Have fun at the game! This recipe is my wife's grandmas, and these are pretty good. I think the kind of peanut butter used and the chocolate used play a huge role in taste, for sure.