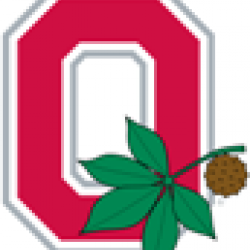 osurox
---
Columbus, OH (via Cincinnati)
MEMBER SINCE February 02, 2017
Favorites
SPORTS MOMENT: First Ohio State game I went to was in 2002 against Texas Tech. After Mike Doss returned it for a TD I knew we would win it all that year!
COLLEGE FOOTBALL PLAYER: AJ Hawk
NFL TEAM: Bengals
NHL TEAM: Bluejackets
NBA TEAM: Cavs
MLB TEAM: Reds & Indians
SOCCER TEAM: Crew
Recent Activity
Here, here. Joe is a class act, and played like a champion. Well deserved!
Not sure how to embed video from my.phone, buts heres a link https://youtu.be/a2YRMixW9u8
I keep going over things in my head, but honestly I think the key to us winning the game is running the ball effectively. Getting 4 yards per carry will allow us to sustain drives, and wear down their defense (especially the undersized albeit athletic DL). Sustaining drives, keeps the TOP in our favor, which means resting our d and keeping their offense on the sidelines. This shortens the game, and psychologically breaks down an opponent.
The bear front, with the OLB playing close to the LOS to me screams COUNTER. Get the OL flowing one direction, pull the TE back around and hit them with a counter. This should be there all day. Their entire front 7 is going to focus on Dobbins, and will flow towards the typical zone blocking scheme. I really haven't seen us run too many counters, TOWARDS the pulling TE (usually just seals the backside DE, but in this case would be the backside OLB).
The counter will require their defense to adjust, which is where inside zone and power come back to bite them. Then, hit them over the top with play-action. Obviously, blitzing will try to negate this, but if we use their over-aggressiveness against them we can wand will make them pay.
Sounds great. I typically bake my wings, throw some of the sauce on em and stick the suckers under the broiler, to get some caramelization and crispiness with the sauce on.
HA, an "added" bonus, no less.
Do you add any sauce towards the end, and cook with said sauce applied?
Absolutely; we used Kerry Gold butter (grass fed cows vs. grain fed). In fact, we typically try to only use grass fed cow products (milk, cream, meat, butter etc.). I think there is a difference between grass fed and grain fed, but my wife thinks I'm nuts LOL.
Have fun at the game! This recipe is my wife's grandmas, and these are pretty good. I think the kind of peanut butter used and the chocolate used play a huge role in taste, for sure.
I have heard those things are amazing; might be on my Christmas list this year.
I saw Pick Central vs. Olentangy Orange a few weeks ago; I think Pick won 52-0. I also grew up in Cinci and am very aware of the GLC and Elder. This game is going to be epic, but I can't see anyone stopping Pick's offense.
WE did the same, except have Hulu Live. It went from $40 to $45, and now is at $55. I would prefer YTTV, but my wife requires HGTV which Hulu has but YTTV does not (in Columbus). Still, between a $70 internet fee and $55 for Hulu, $125 total is a STEAL compared to the $almost $250 we were paying.
I wouldn't cal lit overrated, but once you have had it, there's really no reason to get it again unless you enjoy painfully hot cocktail sauce. Overall though, the food is excellent as are the drink offerings.

It's a bit farther away from the stadium, but if you have time take a scooter or Uber up to Massachusetts Avenue and check out the Ball and Biscuit (great cocktail lounge), The Eagle, The Tap, & Burnside Inn (great tequila selection). There's also a Bakersfield, and a Scottish Bar (never been to these, but I have been to Bakersfield in Columbus and it is pretty good). A little north on Mass. Ave. is a World of Beer too, and a little West is a 16-Bit Barcade.
Go to Harry and Izzy's, and get the shrimp cocktail; it's spectacular
No problem 3M. This is always a winner post turkey day. We had a great time with family; hope you did as well!
Enjoy dinner with your family my fellow Lebabonite!
Sorry for the spelling errors; should have done a better job at proofreading. Posting from a phone is not user friendly at times.
https://www.elevenwarriors.com/forum/ohio-state-football/2019/11/109167/2019-tailgate-fare-week-13
I may try this on Sunday actually. We have a round baking stone that would work perfectly.
We played it a few times afyer your departure for sure, mixed in with thunder. Moreso doing it for this game given the clip in my op, and Chase coming back from suspension (gameday poster reference as well). Besides, Little Richard blasted through the speakers whilst slamming some pabst is a thing of beauty.