BUCKEYE3M
Moderator
---
Oz (via Toledo)
Member since 04 December 2014 | Blog
Favorites
SPORTS MOMENT: "Do you believe in miracles? Yes!"
COLLEGE FOOTBALL PLAYER: Eddie George
COLLEGE BASKETBALL PLAYER: Jim Jackson
NFL TEAM: Pittsburgh Steelers
NHL TEAM: Detroit Red Wings
MLB TEAM: Kansas City Royals
SOCCER TEAM: Sporting KC
Recent Activity
Thanks RB! Heading down to the Amalfi Coast and Pompeii today. This place is stunning.
Yep, it made me think of Austin Grandstaff.
I think you're going to fit right in 'round here.
I think expectation management is a very underrated part of life. We, people in general, expect too much from people. I'm not talking about expectations that people not beat their wives, but that we expect people to react perfectly to very uncomfortable and awkward situations.
The world is also full of nuance. So, for those who are acutely black and white, they struggle with the expectation that everyone will see things as this-or-that as they do.
Hopefully, we're nearing the end of this saga, but we aren't there yet. And, for those who expected Urban Meyer to return from this suspension without revisiting it, I offer to you that your expectation was not realistic.
SVP isn't wrong. If you supported Urban, nothing has changed. If you were waiting for more, get over it. You've gotten all you're going to get.
If only Urban Meyer got to decide what people did and did not ask him. And, as much as we hate it, he is going to have to feel his way thru this because it's his reputation on the line.
Chip Kelly, the guy who is considered an offensive genius, can attribute his success to "a fluke?"
Man, parents like Michael Robinson have got to be a nightmare for coaches to deal with.
Greetings from Rome.
The weather is here, wish you were great!
Do you know what AMA stands for?
Did Jason take away your hot spot?
Are you Googling the answers?
Was it over when the Germans bombed Pearl Harbor?
I'm just saying, inquiring minds want to know. And, welcome to 11W!
Is there another tweet where he lashed out?
And, the Steelers are 0-1-1.
That wasn't so hard now, was it?
Let's get on with it.
That game seemed to have the perfect amount of adversity for the Bucks.
After turning over the leadership of their roster, the new guys filling those roles seemed to be ready for that next step; Haskins matured right before out very eyes, and plenty of coaching moments will be there for the film room - all with a critical W in their pockets.
The best part about being 3-0? The chance to be 4-0.
Absolutely. No one is perfect and the kid didn't have a great game, but overall it wasn't garbage, either. I'm positive he knows far more than us what he did wrong, and that he'll bust his ass to improve it.
What confused me the most was how he could make that great catch on the deep ball, then Corey Smith a touchdown pass.
I think that drop got in his head. Had it happened anywhere else on the field, I think he shakes it off. But, it was 3rd down, in the end zone. That leaves a taste in your mouth & it took him a while to wash it out.
That dude's quotes are hard to read.
Pursuit angles are a significant problem.
Though it never led to a turnover or really even a broken play
The one play I think the low snap absolutely destroyed was the two-point conversion attempt. That play looked about as organized as a shit fight in the monkey house at the zoo, and it all started with Haskins (once again) picking the ball off of his shoe laces.
And, dear God, could somebody teach those freshmen pursuit angles?
Otherwise, learning from a win is always better than learning from a loss - provided you learn.
Very much an under-the-radar-guy, but he just goes about his work. A silent professional.
It looked to me like he grew up in that game. Not that he looked bad at any time, per se, but it looked like the game slowed down in the second half for Haskins.
I'm optimistic for what the remainder of 2018 has in store.
Looks time consuming, but awesome. Thanks Remy!
Is that Joe Burrow behind Haskins in the pic?
Not anymore.
That's right, the Browns are undefeated.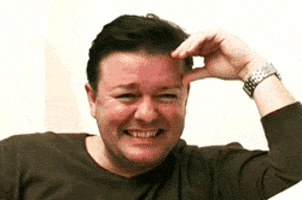 Preach LF, preach. This team has that feel, indeed.
Go Bucks!
I've been really high on him, but it seems like just about every big run they've surrendered this season has been directly thru the space he vacated diving into the wrong run gap. I genuinely hope he lives up to the hype.