Oct 14, 1985, INXS released their Listen Like Thieves album. By far, one of my favorite albums of the 80's. This was the 5th album by the Australian band & peaked at #11 on the Billboards.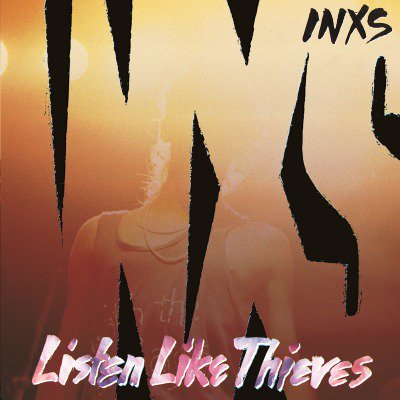 Many of the album's songs were written by the song writing duo of vocalist Hutchence and multi-instrumentalist Farriss. Before production of the album wrapped up, the band was convinced there was no 'hit'. Hutchence and Farriss searched through the demos and settled on a track called 'Funk Song #13'. In two days, the band worked with the 'groove' and it turned out to be the hit single 'What You Need', giving INXS their first top 5 single.
To me, the opening 4 songs on the album are some of their best work. Adding in the 7th song, you get the 5 singles that were released on the album.
"This Time"/"Sweet as Sin" (September 1985)
"What You Need"/"I'm Over You" (December 1985)
"Listen Like Thieves"/"Different World" (April 1986)
"Kiss the Dirt (Falling Down the Mountain)"/"Six Knots" (August 1986)
"Shine Like It Does" (1986)
Still one of my all-time favorite tunes: