KBonay
Moderator
Orange County, CA
Member since 12 December 2011 | Blog
Favorites
SPORTS MOMENT: 02 Title in AZ/ Rose Bowl vs ASU/ 2014 Undisputed in Texas
SOCCER TEAM: Really?
Recent Activity
I mean, it's fertilizer. Don't think he'd mind.
Yeah.....sorry about that.....
We got the MOD from Manitowoc County kicked out...
Knarcisi was one of my first 11W friends. My partner in crime on the 'Open Game Threads'. We missed meeting in person, but have had many a conversation on and offline. He's a good dude and a solid, long-time contributor. And when he's on pain meds, pretty funny too.
Bon voyage! And Fuck Michigan.
Always a transfer route too
I broke my ankles just watching Robinson's film......
Is it a Keegan or Wright at OT? Or could we land both, potentially?
Reese's Cookie Brownie
A Heaven on Earth combination of Cookie Dough, Reese's, and Brownies. What could go wrong? And so easy, my wife could make them....
Ingredients
8 ounces refrigerated chocolate chip cookie dough
12 Reese's Peanut Butter cups
20 ounces brownie mix, prepared
Directions
Preheat oven to 350°F
Prepare brownie batter according to box directions (but do not cook!)
In a greased mini brownie or mini loaf pan (12 slots per tray) press cookie dough in the bottom of each slot
Put an upside down Reese cup in each on top of the pressed dough
Top by pouring brownie mix evenly over each slot
Bake approximately 18 minutes (will vary by oven) and allow to cool

Serving Instructions
Can eat as is. I suggest serving them warmed up. If you are going for the 2-point conversion, throw on a plate with a scoop of ice cream for the win.
**Please Note**
All non recruiting posts will be deleted. If you need info on what you can/can not post and how to properly link your source, see last thread here
OP doesn't want this thread going off the rails.
Also, if you get deleted, don't take it personal. Just trying to keep thread clean and on topic.
My insider for Bama was let go today. He was a good follow since we competed for a few of the same prospects.
Because, if we are using (reading) their paid information.. In return, just click the link. Even if you are not a member of their site, it would help their ad base with increased traffic.
If you are just there for the recruiting, then yes, it would defeat the purpose. I can't say that the 12w offers everything to everyone. You may enjoy the 'extra benefits'. You may not. You get a nice coupon to use at the store, so cutting the cost in half. And you help support the site. But that's the best part, it's not a requirement.
You should all get 12w. Move the thread in there, behind our wall, and post whatever the hell you want.
This QB dance is something to behold.
DM can't hear you.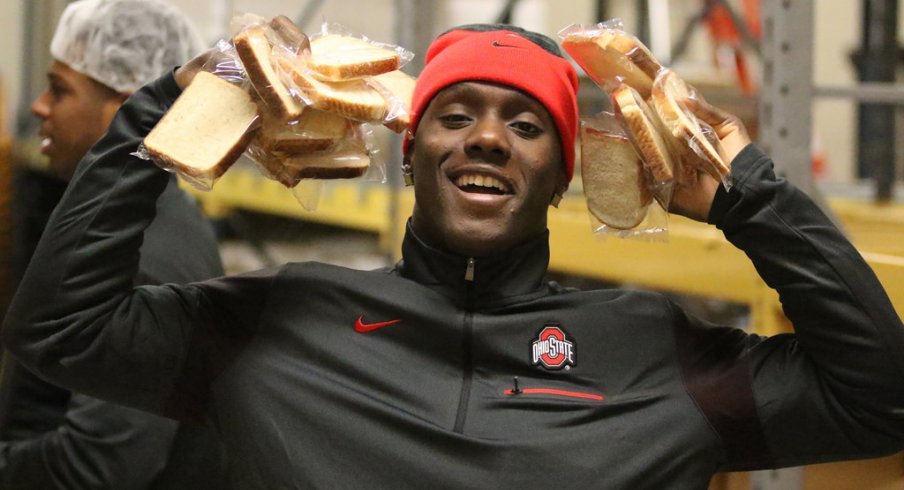 GOAT
Urban didn't 'turn Ohio State into a top 5 team' They were already there
Here is a list of Top 5 finishes since 2000.
68 in a half? Am I seeing that right?
How you fitting in?
Take the train to SD. Beats driving. And they have a bar car.
Start swimming to get into paddle shape. If you can't paddle, you can't surf. And if you wear a wetsuit, it makes it that much harder. Like swimming with clothes on.