KBonay
Moderator
Orange County, CA
MEMBER SINCE December 12, 2011
Favorites
SPORTS MOMENT: 02 Title in AZ/ Rose Bowl vs ASU/ 2014 Undisputed in Texas
SOCCER TEAM: Really?
Recent Activity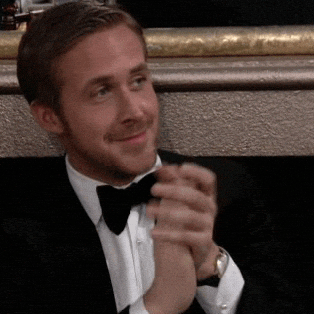 I get the Miley Cyrus hate. I went to the Chris Cornell tribute here in LA last year. And she was on the bill, which no one understood why. But when she sang Temple of the Dog's 'Say Hello to Heaven' she made some fans.
Gwen Stefani- (Used to be) easy on the eyes, but nails on a chalkboard for my ears.
Because you CONSISTENTLY trash this program, it's players and coaches. So I have a hard time believing Ohio State means that much, if anything, to you.
Born in Indy. Raised in Cincy. Live in Cali.
Alumnus of The Ohio State University
Pretty telling article, if you decide to read. Nice take out here, for perspective about losing out on Robinson last cycle.
Let's look at the top backs in the 2020 cycle. Henderson has more documented long speed than five-star Texas signee Bijan Robinson. He's bigger and more proven as a receiver than five-star Clemson signee Demarkcus Bowman. He finishes runs at a higher rate and embraces contact more than Composite five-star Zachary Evans, who enrolled at TCU. This isn't to say Henderson will definitely be better than each of the three, but more to show that he's more well-rounded at the same stage.
Please, let's stick to recruiting on #46 and leave the hot button issues out.
Tennessee is in the mix, until they go 6-6.
I didn't want to threaten with violence....
This is always the answer.
You should invest in the 12th warrior and join in the fun at the PL.
Ross' doctor is staying positive and thinks there's a good chance for Ross to play football again. But there are no guarantees.

— Grace Raynor (@gmraynor) June 1, 2020
Link is not found. Please summarize.
Per this article, he's out.
Clemson junior receiver Justyn Ross is set to have surgery for a congenital fusion in his back and spine Friday in Pittsburgh that will rule him out for the campaign, Tigers coach Dabo Swinney said Monday.

Swinney says they found it after an X-ray in the spring after sitting out a practice after a hit he was slow to get up from. He is seeing a specialist in Pittsburgh who works with the Steelers.

Swinney said that Ross feels fine currently but it is a condition that would show up more as he plays a game like football.



Read more: https://www.tigernet.com/update/Justyn-Ross-ruled-out-for-season-with-upcoming-surgery-35636#ixzz6O98YGpJx
Some of those succulents can take over. And just keep growing...