KBonay
Moderator
Orange County, CA
Member since 12 December 2011 | Blog
Favorites
SPORTS MOMENT: 02 Title in AZ/ Rose Bowl vs ASU/ 2014 Undisputed in Texas
SOCCER TEAM: Really?
Recent Activity
Not worried about it until late Saturday
I just don't like Barstool. Sorry.
I hope Santa (or Irban) delivers!
Who is this Irban and what power does he have over our Buckeyes?
Always reminding CA Michigan fans.....
Wondering if Will Grier hadn't broke his finger this past weekend if this 'punishment' would have still been handed out?
Yep. Hung up on some win from the 60's
few surprises coming our way.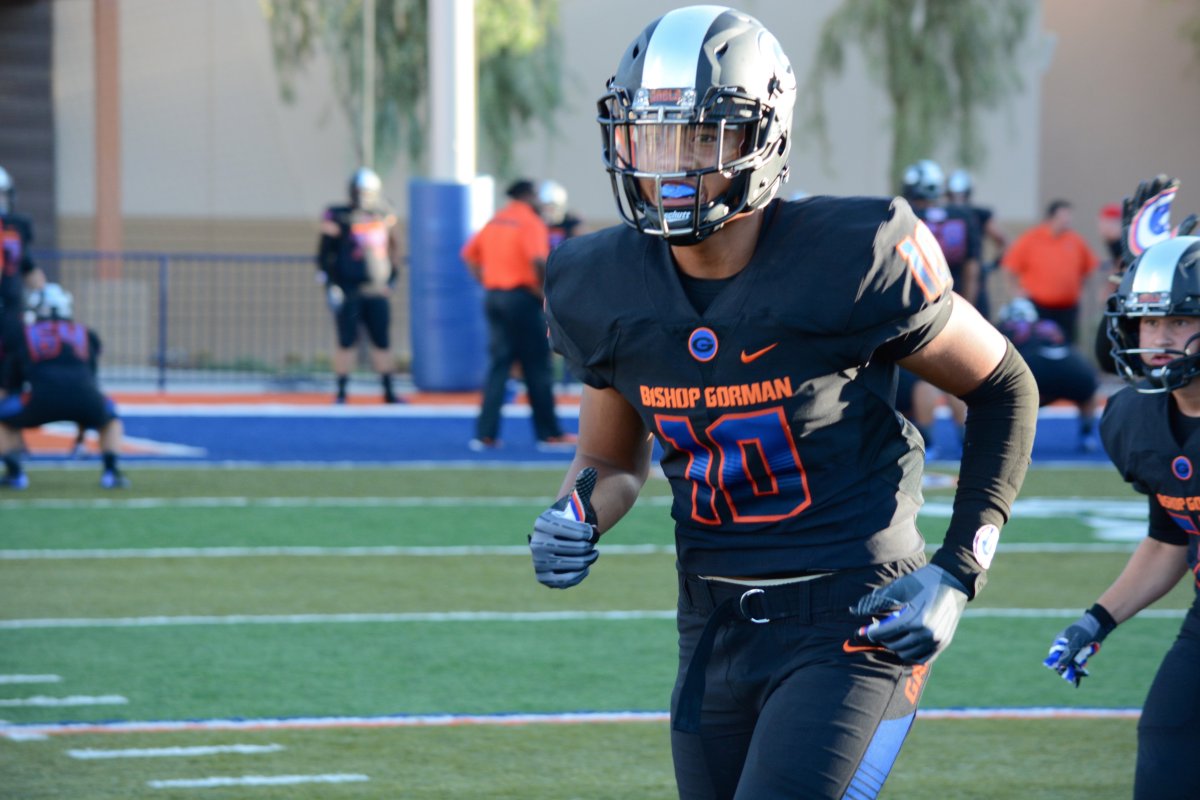 Our aggressive Dline will have to be aware of that as well against Wisky. The Jets and throwbacks were effective in the past.
Javiers Newport Coast. Amazing food. Amazing views (inside and out)
From Roll Tidings:
Last Monday, I promised you that I would reveal a secret visitor Alabama was hoping to host this past weekend for its game against Mercer. The prospect didn't end up visiting.

The Tide were trying to host 5-star Ohio State defensive end commitment Brenton Cox on an official visit. He ended up not making it because he visited Georgia instead for its game against Kentucky.

Alabama remains in communication with Cox and will continue to try to flip him from the Buckeyes.
DJ, on West Coast time, so I don't get to participate in your Skully unless I am traveling. But I do read and enjoy it.
What is your take on the Alt Uniforms?
Got to watch TG in my days at OSU. Terrible news.
*Bumpage*
Life has certainly been good so far. Happy Birthday Joe.
I wouldn't necessarily say the staff isn't high on Tate. He was an obvious choice to RS and put two years between him and Haskins. I think he's going to be hard to keep off the field next year. He will give us a true dual threat and will (should) see snaps regardless of who is starter.
It's closer, but not ideal. The 405 is a nightmare between those two.
The hardest part of the Rose bowl isn't getting there, it's actually getting in once you get into Pasadena.
Didn't realize it was Harbaugh's kid. That becomes a slippery slope. I mean, kids have been viral with MEMES all over. As long as you are not being disrespectful, I think you can have some clean fun with it.
Okudah's hit and follows with an O-H
Freshman CB Jeffrey Okudah makes the stop on the kickoff return and then offers up an O-H-I-O. pic.twitter.com/bhwxozEZ2y

— Ozone Communications (@theOzonedotnet) November 18, 2017
Yes, we all (self included) have been pretty critical of his play. Hopefully, he is better suited at this position.
Alt uniforms. Love 'em? Give me tradition?
Honest, who is better? You or little bro, Jake?
Based on our success at Bishop Gorman, do we offer Dorian Thompson-Robinson with our current QB situation in limbo?
I wish they would not include him on the ballot.....