KBonay
Moderator
Orange County, CA
MEMBER SINCE December 12, 2011
Favorites
SPORTS MOMENT: 02 Title in AZ/ Rose Bowl vs ASU/ 2014 Undisputed in Texas
SOCCER TEAM: Really?
Recent Activity
Hooked you up with the embedded vid.
Drumm and Buckley going down with the ship.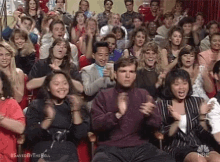 For some reason, I am not worried about D-Line.
It's the FIRST thing listed in the commenting policy.
And not pointing you out to be mean, but in the future, if you have a question like this, click on a MOD profile and get link to email us. PLEASE do not make a thread to ask a question.
Miami tho.....
I would accept that argument, but according to the net, his transfer school Mater Dei's tuition is ~$17,000 and won't allow early graduation while IMG's tuition is ~$70,000 and does allow it. So, IMG has much, much more to lose in terms of tuition $'s.
Yeah, but knowing a delayed decision still leaves the door open and that makes Texas fans cringe for a few more weeks makes me happy.
But this year.....
Still don't understand why some schools won't let kids graduate early to enroll into College.
Personally, I can't stand when Buckeyes use the terms MeatChicken, State Penn and other childish names to call our opponents. Team up north is fine. But all the others, meh.
While all these guesses are great, with Notre Dame being the key matchup, I'd guess they will fill the remainder with Ohio teams to help fund those programs. Playing Ohio State in Columbus is a huge payday. And as a State school, we almost owe it to keep the money here for other programs in Ohio.
Vicky Cristina Barcelona
Two of the hottest women on the planet. You spill the beans and now, damnit!
EasyJet is to Europe as Spirit is to America.
Super inexpensive, but you pay for every single thing you want. Usually no gates, you have to walk/bus out to planes from terminal. But they will get you there. And at a low cost.
TBH, Georgia is one of the few SEC teams that will go out and schedule some good OOC opponents. People will look at 2021/2022 and laugh, but remember, we cancelled on them. And they struggled to find a decent opponent.
They have future matchups with Georgia Tech every year and add:
2022-Oregon
2023-Oklahoma
2024-Clemson
2025/2026- UCLA
2027-FSU
2028-Texas and FSU
2029-Texas/Clemson
2030-Clemson
2031-Oklahoma
2032-Clemson
Ohio State's future OOC opponents

2020/2021 is home/home with Oregon
2024/2025 is home/home with Washington (with Texas also in 2025)
2022/2023 is home/home with Notre Dame