Metallica's self-titled album, known as the Black Album was released August 12th, 1991, 25 years ago today.
The album debuted at number one in ten countries and spent four consecutive weeks at the top spot of the Billboard 200, making it Metallica's first album to top album charts. By February 2016, the album spent 363 weeks on the Billboard album chart, making it one of the ten longest running discs of all time. The album was certified 16× platinum by the Recording Industry Association of America (RIAA) in 2012, and has sold over sixteen million copies in the United States.
It is one of the top 30 selling albums worldwide.
It was a long, contentious recording process. During the making of the album, 3 of the 4 band members got divorced.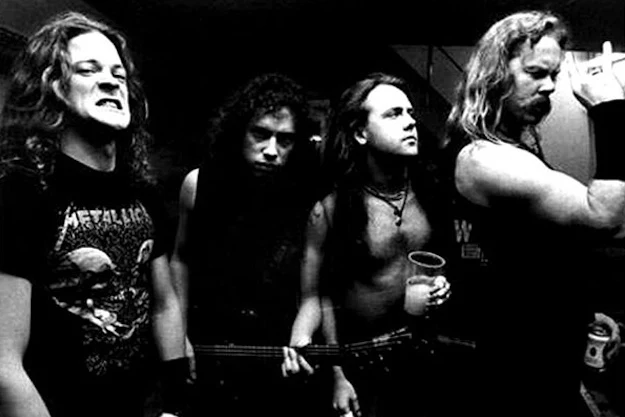 One of my favorite albums ever.