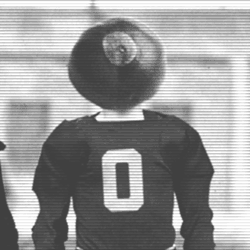 WeakSideLB
---
MEMBER SINCE December 19, 2013
Recent Activity
Nike will not be creating new alternate uniforms for the playoff teams this season
Nike Unveils Special College Football Playoff Uniforms for Ohio State
You need a new Nike guy lol.
Welcome to holiday travel!
Couples that get married on holidays - "we're so important you should be willing to spend your holiday honoring us." As if traveling over the holidays isn't expensive enough.
What the commissioner was saying is that in 2014 he was told they needed a conference championship game and not having one hurt TCU and Baylor's chances, and now neither Penn State nor Oklahoma got in as conference champions. So he said he wanted to get more insight into the committee's decision making. He wasn't criticizing OSU, OP is misleading. It's still sour grapes by the Big 12 commissioner over a crappy conference and a 2-loss conference champ. If he was truly surprised when Oklahoma didn't get in, he's out of touch.
He was on an airplane during the teleconference, gave comments earlier tonight.
Saying his concern was OSU specifically is a misleading headline.
Who cares, they have almost 4 weeks until the game to get quotes from Jimmy.
No, and your subject line is click-bait.
If the Peach Bowl on the eastern time zone is the late game, and the Fiesta Bowl on the mountain time zone is the early game, then that doesn't make a whole lot of sense. But then again neither does playing on New Year's Eve.
Danielson is the biggest SEC asskisser
Transitive logic doesn't apply to sports.
Un piquito
Asked & answered:
http://www.elevenwarriors.com/ohio-state-football/2016/12/77602/a-conference-championship-rooting-guide-for-ohio-state-fans
"are not without merit"
double negative bruh.
Good luck to both teams in their meaningless consolation game.
I misread the way ESPN numbers the games. Didn't see they had the Cowboys bye week in there.
Worse, he needs to average 131 yards per game in each of his last four games to break the record. He's topped 131 yards in four games this season.
Dickerson broke the rookie rushing record in 1983 with 1,808 yards in 16 games, averaging 113 yards per game. After 12 games, ED had 1,406 yards.
After 12 games, Zeke is at 1,285 yards, averaging 107 yards per game. Zeke has 17 games this season. Does Zeke get an extra game to break the record and have it still count?
If so, he needs 524 yards in 5 games, or an average of 105 yards per game. Doesn't seem like he's going to get it, particularly since the Cowboys will be in the playoffs and will probably rest Zeke at the end of the regular season.
I personally have never understood why anyone donates money to the school they paid to attend.
No week 14 tailgate fare? Am I supposed to just starve this weekend?!?!?!
Yep. That would be an issue!
11W should do one:
"Bitterly disappointing opponents since 1890"
Lol other than the generic guy who looks nothing like Harbaugh.
Sports for Housewives. The Merv Griffins of sports talk.
Only documentary you need. The OSU fans are in the corner at the end!: