When the NCAA Tournament bracket was revealed Sunday night, it didn't come as much of a surprise that Nebraska and Penn State were on the outside looking in. 
However, it was a surprise to see how far the Cornhuskers and Nittany Lions fell in the NIT bracket, as Nebraska fell all the way to a No. 5 seed in the secondary tournament, while Penn State earned a No. 4 seed. 
Nebraska head coach Tim Miles, who led the Cornhuskers to a 22-10, 13-5 record in 2017-18, was clearly upset with his team's draw, voicing his displeasure in a press conference late Sunday night in Lincoln.
"I really do feel like we got slapped in the face. It is what it is. We can still do something about it. That's the good news," Miles said.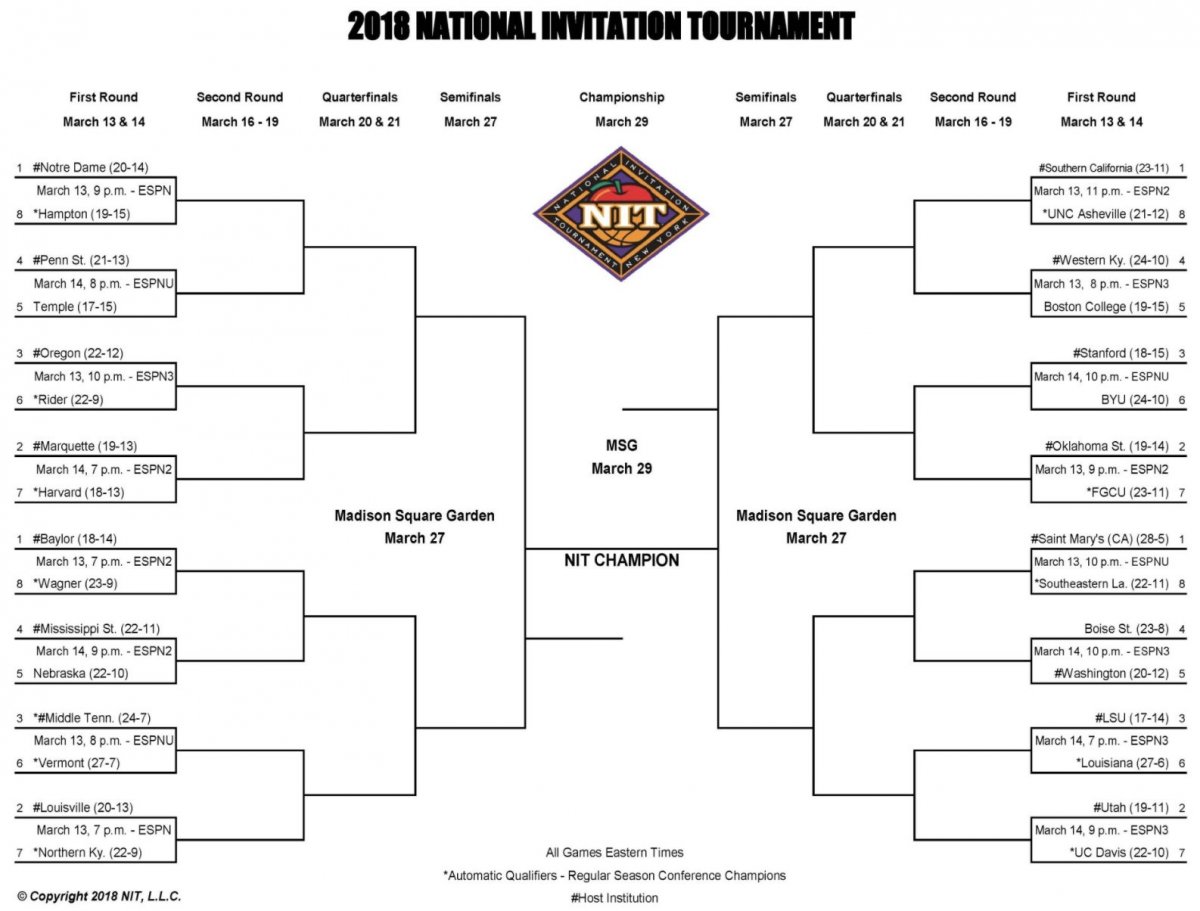 "If there are 16 other teams ahead of us,'' he continued, "I'd have a real problem with the committee on that.''
As a No. 5 seed in the NIT, the Cornhuskers will play at least their first game of the tournament on the road against No. 4 seed Mississippi State. A No. 4 seed, Penn State (21-13) will host their first round game against No. 5 seed Temple (17-15).