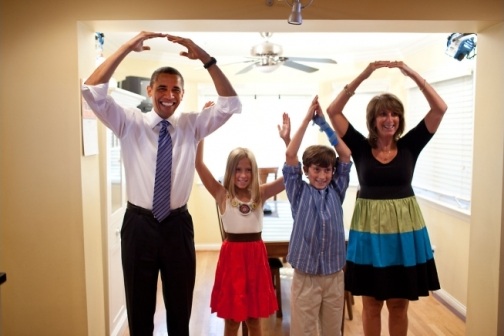 The largest graduating class in the history of The Ohio State University will have our Commander-in-Chief delivering its commencement address.
Obama is the third sitting president to deliver Ohio State's commencement address. George W. Bush spoke to spring graduates in 2002. Gerald Ford addressed summer graduates shortly after rising to the presidency in 1974. Both George H. W. Bush and Walter Mondale also spoke to graduates when they were vice president. Bill Clinton spoke to graduates in 2007, but that was years after his presidency concluded.

This will be Obama's fifth visit to Ohio State in the last 16 months. Last March, he delivered a speech on alternative energy and energy independence. In May, he officially kicked-off his re-election campaign at OSU. In August, he made a brief visit to the Ohio Union. And in October, he visited Ohio State for a campaign rally on the Oval. 
IMPORTANT: If you're planning on driving around campus/Columbus on Sunday, May 5 when the president is in town: Don't.
IMPORTANT II: If you're planning on violating 11W's commenting policy with a political statement in the comments: Don't.