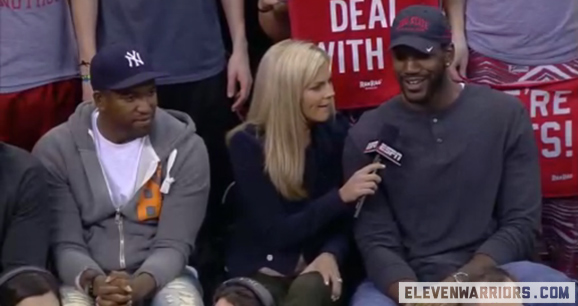 Greg Oden has been described as the NBA's Greek tragedy: that size, that talent... but those bones and ligaments. Though he left Ohio State in 2007, multiple injuries – including three microfracture surgeries on his knees – have limited Oden to just 82 games in the five seasons since he's been gone.
Oden's last NBA action took place three years ago, but his career is isn't dead yet according to a new report that says the Cleveland Cavaliers have joined the Miami Heat as two teams in the running to land his services:
The 7-foot Oden, who hasn't played since Dec. 5, 2009 due to multiple knee injuries, is hoping to take a visit down to Miami to meet with Pat Riley and the Heat in the next week, a source told CBSSports.com.

Miami would likely offer a deal for minimum salary while the Cavs could pay up to nearly $4 million. The Boston Celtics are another team that has expressed interest, but the source said that Oden is leaning towards making a comeback with either Cleveland or Miami.
Greg Oden in Cleveland (with a chance LeBron could join him)? Yes, please.
Oden was in Columbus to take in Ohio State's 58-49 win over Wisconsin Tuesday night and the Plain Dealer's Doug Lesmerises caught up with him to ask him about the Cavs, but Oden demurred, speaking in general tems and focusing on his knee:
"I'm still in the rehab process, but I'm it taking slow. I could possibly be playing at this point, but I've done that before and I got injured before, so I'd rather take everything I am doing slow. Right now I'm just doing strength stuff with my knees."

He said he was confident he would return to the NBA.

"I like how my knee is going, the way it's going," he said. "I still like the time I'm taking, just to make sure nothing happens. You can't predict the future. But if it doesn't happen, I'm happy."
Get well soon, Greg. We're all pulling for you.