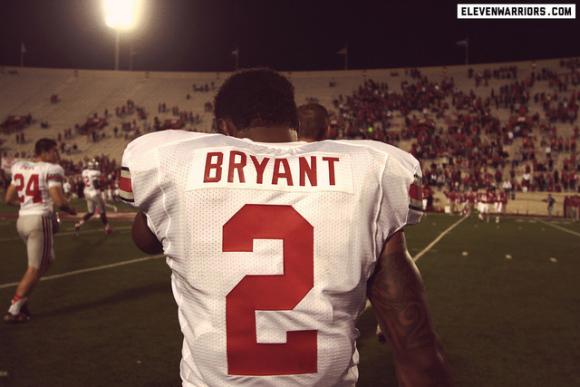 At today's press conference, Ohio State head coach Urban Meyer confirmed safety Christian Bryant will not return for the 2014 season after his second appeal was denied by the NCAA.
Bryant played in five games before breaking his ankle against Wisconsin and NCAA rules state a player cannot receive a redshirt year if he participated in more than 30 percent of his team's games. Bryant also missed five games during his freshman season, so combined with 2013, he essentially missed an entire season of his career due to injuries.
Incoming freshman safeties will include Malik Hooker (New Castle, Pa.) and Erick Smith (Cleveland) while Von Bell, Devan Bogard, Russell Doup, Khaleed Franklin, Kevin Niehoff, Tyvis Powell, Ron Tanner, Jayme Thompson and Chris Worley will return at the position.