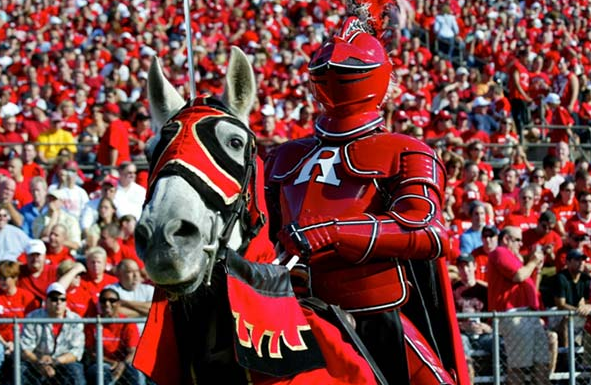 Rutgers has reached a tentative agreement with the American Athletic Conference (the artist formerly known as the Big East) that will allow Rutgers to exit the conference and join the Big Ten on July 1st.
The agreement should end a messy legal battle surrounding Rutgers' exit from the AAC:
Rutgers, in a lawsuit initially filed at Middlesex County Superior Court within minutes of signing an agreement to join the Big Ten on Nov. 20, 2012, claimed it should not be obligated to pay a $10 million exit fee since other schools agreed to lesser amounts in escaping the league in recent years. The university also sought to recover millions it claimed the Big East owes in withdrawal fees and financial damages.
Rutgers is set to join the Big Ten's new "East" division with fellow members Ohio State, Michigan State, Michigan, Indiana, Penn State and fellow new-member Maryland.