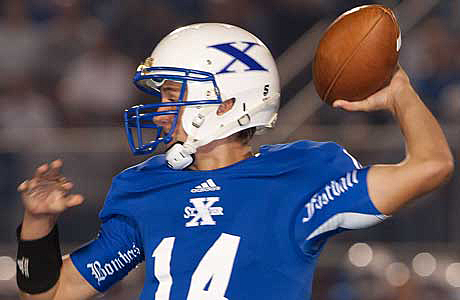 It's a commitment that won't make headlines, but quarterback depth is always a good thing. Today Ohio State secured the commitment of 2014's Nick Tensing, a pro-style quarterback from Cincinnati powerhouse St. Xavier:
I have officially committed to play football at The Ohio State University as a preferred walk-on.

— Nick Tensing (@Mercedes_Tenz) January 31, 2014
As Nick just told you, he'll be joining the team as a preferred walk-on. Stephen Collier, who is already enrolled at Ohio State, is the only other quarterback in the 2014 class.
You can watch Tensing's highlights over here.