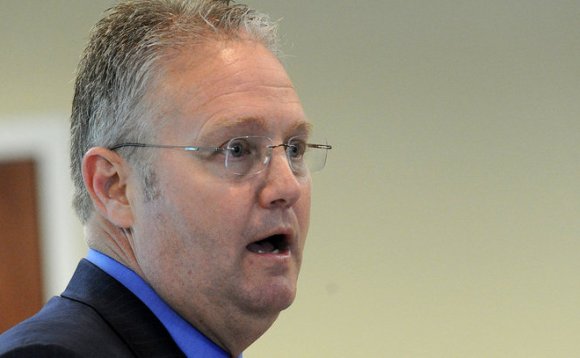 Y'all remember Jay Jacobs, right? He's the Auburn AD who declared it'd be "un-American" if Auburn were held out of the national title game. (A game they lost, by the way.) Well, he's back and looking to take a page out of blood-rival Alabama's book:
"If other schools are using these same polls to declare a national championship, we should at least consider it," Auburn athletics director Jay Jacobs said. "I don't think there's a better time for the Auburn family to consider it than right here at the end of the BCS era.

"As we transition into another playoff format for the national champion, I just think we need to look hard at it."

The 1910, 1913, 1914, 1958, 1983, 1993 and 2004 teams are all under consideration. Each finished undefeated or won the conference championship, or both. All were recognized as national champions by at least one national selector, which are used by other schools to recognize National Championships.
As the article notes, Texas A&M declared themselves 1919 and 1927 national champions to bolster their trophy case upon entering the SEC. Minnesota went as far back as 1904 to claim a title. 
Where does the madness end? With Ohio State retroactively declaring themselves winners of every national title, that's where.