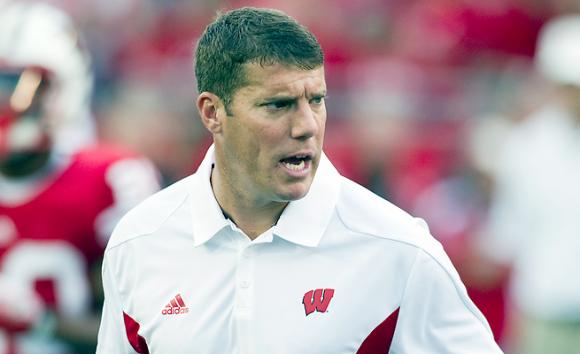 The mystery as to what Chris Ash's duties will be are becoming clearer. Athletic director Gene Smith told the Columbus Dispatch that the new co-defensive coordinator and safeties coach will take over the entire secondary. That will leave Kerry Coombs, the cornerbacks and special teams coach, in an advisory role when it comes to cornerbacks and the full-time instructor for special teams. 
"Chris is going to coach the entire secondary — safeties and corners," Smith said.
As for who will call defensive plays — Ash or Luke Fickell — the answer remains unknown. Smith said he and head coach Urban Meyer have not discussed specifics. 
While Smith won a national championship at Notre Dame as a player and later coached the Irish, his comments give the appearance of the same kind of meddling Michigan athletic director Dave Brandon has recently been criticized about. Both ADs have been successful and share a history of having played in college, but it doesn't sit right with legions of fans when they hear ADs talk about coaching personnel decisions.