Camping is a fun activity you can enjoy with a few friends or your entire family. Or you could be like the crazy folks in Mattaritaville and spend a whole day (or longer) before a basketball game hanging out in tents, playing cornhole and enjoying free Buckeye Donuts from Amedeo Della Valle.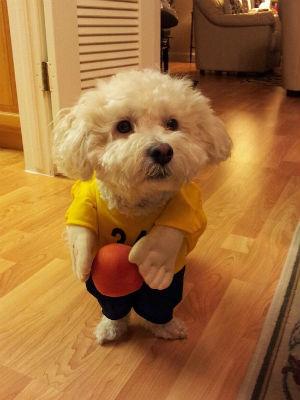 Jake Johnson, President of the OSU student organization known as Mattaritaville joins us this week to tell us a little bit about his organization. Johnny and I learned a lot about the current student scene for Ohio State hoops and we even found out how you can get involved with Mattaritaville - just drop Jake a line!
But before that, we break down the end of Ohio State's four-game losing streak in hoops. The victory over Illinois last Thursday...was it a turning point, or just a bad win over a bad team? We decide!
We also talk about Athletic Director Gene Smith's contract extension and bump in title to VP, and what it all means. And we discuss the interesting stuff going on in Evanston, Ill., with the Northwestern Wildcats trying to unionize.
But it doesn't stop there. We take your questions for Ask Us Anything. Did you know you could ask us anything by sending a simple electronic mail message to ElevenDubcast@gmail.com? It's true.
So join us after the jump for this week's Eleven Dubcast and an entire list of this week's topics of discussion.
0:24- Johnny and I tell you exactly what Ohio State's skid-snapping win over Illinois meant. We dive into Gene Smith's contract extension and fancy shmancy new title. And we round out the segment with a discussion of the possible unionization of Northwestern.
20:30- Jake Johnson of Mattaritaville joins us to talk about camping out by the Schottenstein Center and all the fun happenings surrounding one of Ohio State's newest official student organizations.
32:13- Ask Us Anything! This week's questions get Johnny and I going about the Winter Olympics and a bunch of other stuff.
50:00- We're up all night to get lucky.
Music for the Dubcast this week was Go by Flicker, Was it Something I Said? by Brandon Flowers, and Losers' Day Parade by Kino. And that's it for another can't-stop, won't-stop Eleven Dubcast. We'll see you again next time.