Around the Oval is Eleven Warriors' weekly love letter to Ohio State sports that don't get the coverage they should.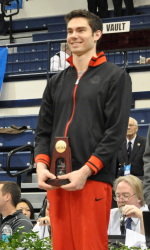 While the men's basketball team is struggling and football season is still seven months away, some of the other Buckeyes are giving fans something to be proud of. The men's hockey team showed a lot of fight on the road against No. 1 Minnesota, both swimming teams won tournaments this weekend and the Pistol team defeated Navy and VMI.
Additionally, the men's volleyball team bounced back with a couple of wins this week and the wrestling team knocked off another ranked team.
Meanwhile, Ohio State senior gymnast Michael Newburger set an NCAA record  this past weekend at the Windy City Invitational in Chicago. Newburger recorded a score of 16.250 on the pommel horse, good for a new NCAA record. Last April Newburger won the national championship in pommel horse and is looking like a good bet to win it again.
Join us after the jump for this and more as we recap the week that was Around the Oval.
Wrestling
The Buckeye wrestling team traveled to a unique venue this week to take on the No. 15 Northwestern Wildcats this past Friday. Ohio State and Northwestern actually squared off at Cincinnati Moeller High School, as the Buckeyes won 21-12.
Logan Stieber, Kenny Courts, Nick Roberts, Johnni DiJulius, Mark Martin and Nick Heflin all secured victories for the Buckeyes. Martin had an especially impressive win, defeating No. 9 Lee Munster in the 174 pound class, while Heflin knocked off No. 17 Alex Polizzi.
The schedule doesn't get any easier for the Buckeyes, as they return home to face No. 8 Nebraska on Friday. Ohio State currently sits at No. 10 in the nation but No. 7 in the Big Ten, which gives you an idea of how strong the conference is. The match against Nebraska will take place at 7 pm and will be streamed live on BTN.com.
swimming
Both the men's and women's swimming team had impressive showings over the weekend, as both finished first in the Kenyon Winter Invite in their respective divisions.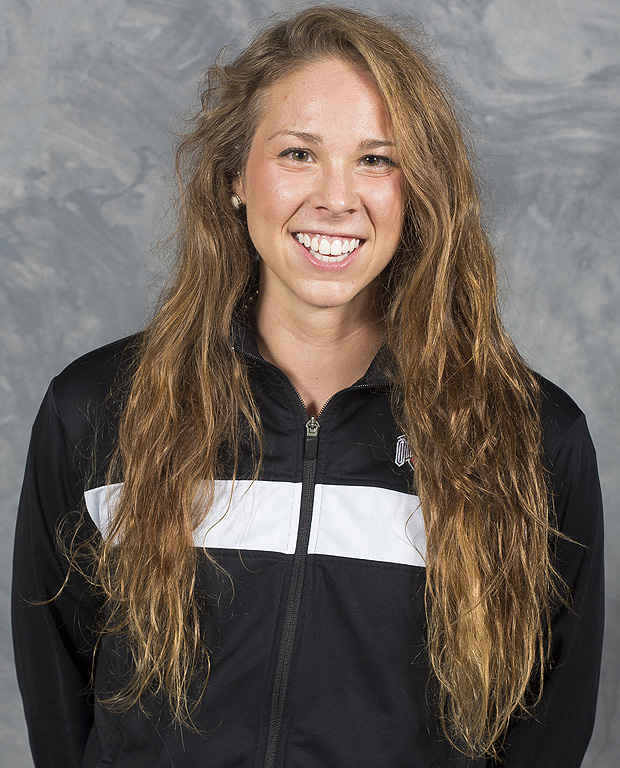 In a display of dominance, the women's team won 15 of 16 events and set pool records. Ohio State finished with 795.5 points, while the runner up, Cincinnati mustered only 279.
Senior Alex Norris played a role in setting four of those records, setting records in the 200 freestyle, 500 freestyle, 400 IM and participating in the record-setting 400 freestyle relay. Additionally, Kelly Ann Baird set a pool record in the 1000 freestyle. Lastly, Michelle Williams won three events.
The men also won 15 of 16 events en route to a score of 741 points, nearly 400 more than second place finishing Oakland. Ohio State was led by junior Tamas Gercsak, who won both the 200 butterfly and 200 IM, but for the most part it was a complete team win as five different Buckeyes won events on the last day.