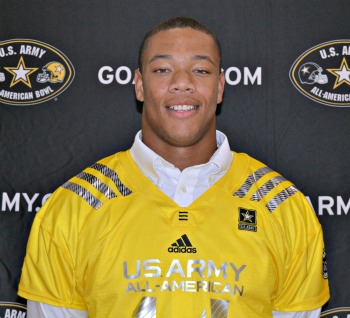 Demetrius Knox is one of the most personable recruits in Ohio State's 2014 "The Dream" recruiting class, and we're not saying that because he was once a member of 11W. (His 11W community interview can be found HERE.)
USA Today caught up with the mauler from Texas:
Best movie of all-time is… The Vow

My can't-miss TV show is… Vampire Diaries and The Originals

My favorite pro team is… The Lakers
You're young, Demetrius. The good news is... you won't be afflicted with these terrible tastes forever. (We kid, of course. The kid obviously has good taste because he's committed to The Ohio State University.)
It's hard to not like this kid immensely, as he appears sharp and witty in almost every interview in which he appears, and that's before you put on his highlight tape. Ohio State got a good one.