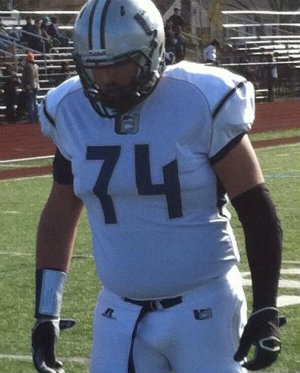 The NCAA mandated recruiting dead period will be lifted, Thursday, and a contact period will begin. Coaches will be free to visit their top remaining targets as we inch closer to National Signing Day. 
Indiana and Penn State each landed a pair of pledges, this week, while Iowa and Nebraska landed one apiece. Wisconsin was less fortunate, losing one of their three-star commitments. The latest movement resulted in Indiana bumping up two spots to number 11 in our recruiting rankings. 
The recruiting scene will be quiet for a few more days as the dead period continues through Wednesday. Starting Thursday, coaches across the nation will be working hard to finish out their classes. Urban Meyer and Ed Warinner are expected in New Jersey to visit a junior prospect. The Buckeyes could enter into the contact period with two open assistant coaching positions. The staff would still like to add two or three more prospects into the fold.
You'll want to stay tuned to Eleven Warriors for the latest on the coaching and recruiting front. Three-star lineman Brady Taylor will be visiting, this weekend. Could he soon flip to the Buckeyes? 
Now, on to the rankings.
14. Minnesota
All eyes have been on Minnesota's four-star running back Jeff Jones. His crystal ball now favors Michigan after they had successfully held onto the soft commit for months. His impressive performance during the All-American game had all the top schools calling. Keeping Jones is Coach Kill's top priority. 
Commitments: No new commitments this week.
Visitor news: The Gophers will host quite a few prospects this weekend, including a few potential walk-ons. The big name that is visiting is three-star receiver Melvin Holland Jr. The late riser has Minnesota on top. 
13. Illinois
The Fighting Illini's class is the most disappointing one. It's going to be  tough to win in Champaign if you can't recruit better than MAC caliber talent. We'll see how their class shapes out, but things aren't looking good. Tim Beckman might be looking for a job next winter. 
Commitments: No new commitments this week.
Visitor news: No known visitors, but expect their coaching staff to be on the roads recruiting. 
12. Purdue
Darrell Hazell is expected to take three more prospects in his first full class at Purdue. His focus is mainly improving in the trenches. Good news for the Boilermakers since three-star defensive tackle Edgar Cerenord named Purdue in his top three with Duke and Tulane. He plans to visit next weekend. 
Commitments: No new commitments this week.
Visitor news: Three-star Western Michigan running back commitment Robert Spillane will head to town for a visit. He holds offers from Cincinnati, Syracuse and Purdue and it seems like the Boilermakers have a good shot at flipping him. 
11. Indiana
A big visit weekend for Indiana is right around the corner. With some recruiting momentum on their side, Kevin Wilson will look to add to the Big Ten's 11th best recruiting class. Not only does Wilson have to focus on recruiting, he must replace two fired assistant coaches. 
Commitments: The Hoosiers had a big weekend, picking up two of their top targets. Four-star receiver Dominique Booth committed to Indiana over Missouri, early in the week. The one-time Tennessee verbal should get immediate playing time. Kevin Wilson also landed three-star Florida cornerback Derrick Tindal. He held offers from Cincinnati, Syracuse, Georgia Tech, Pittsburgh, UCF and others. 
Visitor news: Indiana is expected to host a few of their top remaining targets, this weekend. Three-star linebacker Tegray Scales will visit and his crystal ball is heavily in favor of IU. Kentucky commit and Ohio native Dorian Baker is also expected to be in attendance. Scales and Baker are two underrated prospects from Ohio. Demarquis Gates, a three-star linebacker, has been committed to Ole Miss for ten months. He now plans to visit the Hoosiers.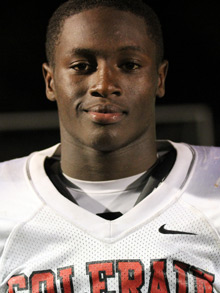 10. Maryland
A disappointing last month would be made better by a commitment from five-star offensive lineman Damian Prince. He plans to decide on NSD. Maryland's other top target, Demetrius Johnson, might not be able to qualify. 
Commitments: No new commitments this week.
Visitor news: Maryland will be out recruiting when the dead period is lifted on Thursday. With the latest misses for the Terps, these next weeks will be crucial. 
9. Iowa
With only one spot left in the class, Iowa will shift their focus to finding an offensive lineman to fill out their class. It's not clear which lineman the Hawkeyes have a legit chance at landing. Unoffered guard Ross Reynolds is expected to visit soon and an offer could be coming for the unranked prospect from Iowa. He holds offers from numerous FCS teams. 
Commitments: The Hawkeyes landed a commitment from unrated punter Dillon Kidd. The JUCO specialist had an offer from FIU and is expected to contribute right away. 
Visitor news: No visitors are expected this weekend, mostly because Iowa has very few remaining targets left. Most of their time will be spent visiting younger prospects at their schools. 
8. Rutgers
Here is a good article on how James Franklin to PSU will affect Rutgers' recruiting efforts. There probably won't be any immediate affects, but this definitely has to hurt Rutgers' recruiting in the next few seasons. Meanwhile, the Scarlet Knights will look to finish out this class that has been mired with decommitments. 
Commitments: No new commitments this week.
Visitor news: I haven't been able to find a list of visitors for this weekend, so it's possible their staff could spend the weekend visiting recruits in-home. The Scarlet Knights aren't expected to sign that many more prospects.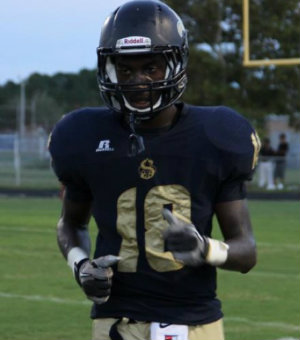 7. Northwestern
There has been some talk that the Wildcats are finished with their 2014 class. With a few weeks remaining until NSD, things could obviously change. In the mean time, look for Pat Fitzgerald to get a head start on the next recruiting class. 
Commitments: No new commitments this week.
Visitor news: Pat Fitzgerald and staff will be around the country visiting numerous 2015 prospects, as soon as Thursday. 
6. Nebraska
The Cornhuskers are shaping up for an interesting finish. They've been pushing hard for numerous prospects that have committed elsewhere and they are running out of time to flip them. A commitment or two could be coming soon for Nebraska. 
Commitments: Nebraska landed a commitment from unranked receiver Jariah Tolbert over offers from Kent State, Tulane and Utah. He is the pledge number 20 for the Cornhuskers. 
Visitor news: Deion Hallmon, a one-time Rutgers commit, is scheduled to visit this weekend. His crystal ball shows selections for four different schools, so it doesn't appear anyone knows where he is leaning. Louisville commit and three-star receiver Desean Blair is visiting and five crystal ballers have already pegged him to flip to Nebraska. Two-star receiver Glenn Irons will also visit after recently picking up an offer. Nebraska is the clear favorite, mostly because he lacks an impressive offer sheet. 
5. Michigan State
With Charlie Strong headed to Texas, the Spartans chances at landing four-star lineman Daniel Cage have more than likely increased. He has long named Louisville and MSU as the two programs at the top of his list. He is expected to visit East Lansing soon. A finish of Cage and Malik McDowell on the defensive line would be huge for Mark Dantonio's bunch. 
James Franklin landing at Penn State caused PSU commit Michael O'Connor to enroll early. There was some buzz that he was reconsidering and Michigan State would be his top option. Michigan State is considering walk-on options at QB. 
Commitments: No new commitments this week.
Visitor news: I'm not aware of any visitors expected in East Lansing, but things can change in a hurry this late in the process. There are already visits scheduled for the next couple weekends. Like every other coaching staff, Sparty's staff will hit the road on Thursday. 
4. Wisconsin
The Badgers received some bad news with three-star defensive end Rohan Blackwood opening up his recruitment. Gary Andersen is still looking to add a few more commitments to the Big Ten's fourth ranked class. With more available scholarships, Wisconsin should be busy in the next few weeks. 
Commitments: No new commitments this week.
Visitor news: Three-star wide receiver George Rushing will visit Madison, this weekend. The former Louisville commit lists a top group of LSU, TCU, Louisville and Wisconsin. The Badgers lead for his services according to the crystal ball. Four-star defensive end Kaleb McGary is also expected to visit, but seems to be more of a long shot.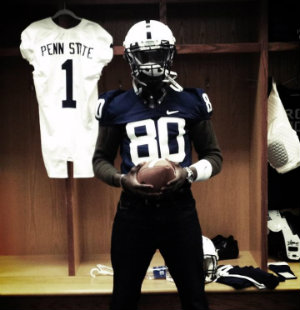 3. Penn State
Penn State should have a busy few weeks as they look to wrap-up their recruiting class. Most of their pledges have reaffirmed their commitments after James Franklin was named head coach. It's possible that PSU could poach some more of Vandy's commitments. 
Commitments: James Franklin has managed to picks up a pair of three-star commitments since arriving in Happy Valley. Defensive end Lloyd Tubman selected the Nittany Lions over Kentucky, Louisville, Vanderbilt and a variety of other offers. One-time Vandy commit Chance Sorrell, a three-star tight end from Ohio, flipped his commitment to Penn State, as well. 
Visitor news: One-time Rutgers commit David Njoku is expected to visit, Friday. The tight end/wide receiver prospect listed a top four of Miami (FL), Penn State, Ohio State and Temple. Since Franklin just took over, expect him to set up visits for the next two weekends. 
2. Michigan
California running back commit Vic Enwere surprisingly reaffirmed his commit to the Golden Bears. Many were expecting the three-star back to flip to the Wolverines. Michigan appears to want to land a back in this class with the recent offer to Minnesota commit and All-American Jeff Jones. UM has also shown some interest in UCLA commit Marlon Mack. 
Jeff Jones is set to visit Ann Arbor on Jan. 31st and it is believed that they are a legit threat to flip the Gopher's top commitment. 
Commitments: No new commitments this week.
Visitor news: With limited spots left, Michigan isn't scheduled to host any prospects, but you can bet that Brady Hoke and his staff will be out in full force on the recruiting trail. Like most staffs, they will visit many 2015 prospects as well as 2014. 
1. Ohio State
Buckeye fans have been grumbling about a potential disappointing finish to this highly rated class. The recruiting scene is a little fuzzy for Ohio State right now, but things could become clearer with a commitment from Brady Taylor. The staff would also like to add another defensive lineman and Cincinnati Winton Woods' Daniel Cage could be a backup plan for OSU, after it was mentioned by Cincinnati Enquirer's Mike Dyer that the staff has remained in contact with the four-star tackle. 
Two or three more commits appears to be the most likely finish to this recruiting class. It's not exactly clear which prospects the two or three will be. 
Commitments: No new commitments this week. 
Visitor news: Ohio State is now without two assistant coaches with the dead period coming to a close on Thursday. It's possible a hire will be made before the contact period begins, but expect the remaining staff to be focused on recruiting. Urban Meyer and Ed Warinner are expected to visit 2015 offensive lineman Steven Gonzalez, Thursday. 
You'll want to keep a close eye on this weekend's official visits since Virginia Tech commit Brady Taylor is expected in town. The staff is pushing hard to land a fifth lineman in this class. Four-star defensive tackle Derrick Nnadi will also be in-town, but he'll be visiting without a position coach in place. The Buckeyes are facing an uphill battle against Virginia Tech for Nnadi. 
---
Rankings Overview
| No. | School | Commits | Scout ★ AVG | Rivals ★ AVG | 247 ★ AVG | ESPN ★ AVG | Overall ★ Avg |
| --- | --- | --- | --- | --- | --- | --- | --- |
| 1 | Ohio State   | 21 | 3.86 (5) | 3.81 (2) | 3.81 (2) | 3.81 (5) | 3.82 |
| 2 | Michigan  | 16 | 3.56 (20) | 3.44 (25) | 3.63 (13) | 3.75 (12) | 3.60 |
| 3 | Penn State  | 21 | 3.24 (23) | 3.25 (16) | 3.24 (19) | 3.40 (24) | 3.28 |
| 4 | Wisconsin  | 24 | 3.12 (18) | 2.96 (26) | 3.04 (31) | 3.12 (31) | 3.06 |
| 5 | Michigan State | 19 | 3.16 (30) | 3.00 (34) | 3.05 (33) | 3.33 (NR) | 3.14 |
| 6 | Nebraska  | 20 | 3.00 (36) | 3.00 (33) | 3.05 (36) | 3.20 (NR) | 3.06 |
| 7 | Northwestern  | 15 | 3.07 (44) | 3.14 (50) | 3.20 (41) | 3.36 (34) | 3.19 |
| 8 | Rutgers  | 23 | 2.87 (37) | 2.80 (42) | 2.96 (43) | 2.96 (NR) | 2.90 |
| 9 | Iowa  | 19 | 2.89 (40) | 2.74 (53) | 2.94 (48) | 3.12 (NR) | 2.92 |
| 10 | Maryland  | 13 | 2.92 (59) | 3.25 (60) | 3.00 (53) | 3.31 (NR) | 3.12 |
| 11 | Indiana  | 18 | 2.89 (47) | 2.83 (49) | 2.94 (56) | 3.06 (NR) | 2.93 |
| 12 | Purdue  | 18 | 2.56 (62) | 2.59 (58) | 3.00 (60) | 3.00 (NR) | 2.79 |
| 13 | Illinois   | 18 | 2.54 (64) | 2.75 (61) | 2.89 (59) | 3.05 (NR) | 2.81 |
| 14 | Minnesota  | 13 | 2.69 (65) | 2.77 (68) | 2.85 (66) | 3.00 (NR) | 2.83 |
Number in parentheses is national rank