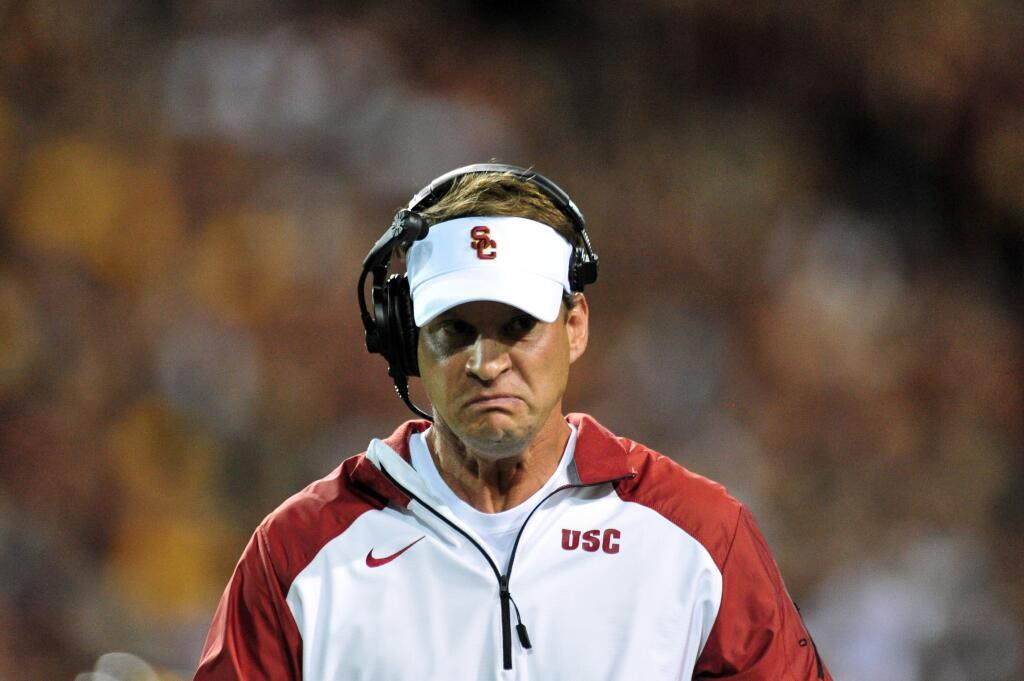 Lane Kiffin, who was last fired at a bus-stop and left in a dumpster like an empty bag of peanut M&Ms, has been hired by Nick Saban to be Alabama's next offensive coordinator. Time will tell if this was a good hire, but Friday night is usually a time reserved for organizations dumping news they're hopping to miss the news cycle. 
Nick Saban, talk to us:
We are excited to have Lane join our staff. He is an outstanding and creative offensive coach who has great experience both at the college and NFL level.

He has a very good understanding of the game and I have always been impressed with what I saw in the games he called. He coaches with a great deal of passion and enthusiasm, and also does an excellent job as a teacher.
Yes, it's true: Lane Kiffin once manufactured 10 points and seven passes for more than 15 yards against Alabama's defense in his lone appearance against them as Tennessee's coach in 2009. But again — to be fair —  time will show if Nick Saban is wily like a fox. Maybe Kiffin will flourished now that he's relieved of head coaching-level stress.