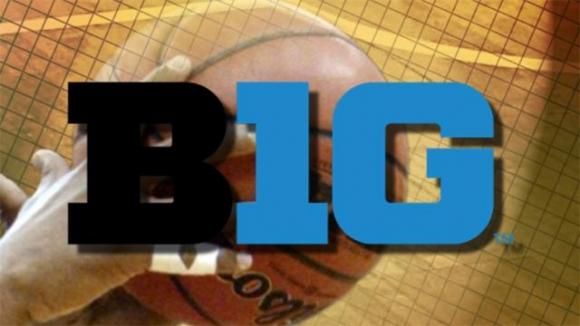 The comments are similar. In August and September, the complaints pour in regarding Ohio State's non-conference football schedule. Two months later, there's outrage about a soft out of conference basketball schedule. The Buckeyes just can't seem to keep folks happy. Another similarity is the final record of both teams. Ohio State is arguably the top school in the country when football and basketball are combined.
But there's one major difference. The Big Ten is still down for the count when it comes to football. Some life was shown this season with Michigan State, but by and large, the conference appears low on the list when the league is examined top to bottom. Meanwhile, the Big Ten basketball conference is among the best in the nation. They currently have three teams ranked in the top five of the AP poll – Ohio State, Wisconsin and Michigan State – and those teams are a combined 34-1.
It makes Thad Matta's scheduling philosophy a non-factor. When analyzing his career in Columbus, what sticks out is the almost unprecedented success he's conjured up. No, there isn't a national championship. But Final Fours and conference championships are not uncommon. The Buckeyes' non-conference schedule becomes an afterthought.
During football season, there's constant chatter about the SEC's perceived kingdom status of the sport. Seven consecutive national titles will lead to high praise. The Big Ten has been dominant on the college basketball landscape for decades, but holding the league back is a 13-year national championship drought. During that dry spell, five conference members – Michigan State, Ohio State, Michigan, Illinois and Indiana – have appeared in the Final Four and played in the title game. Wisconsin reached the 2000 Final Four, which ended with the Spartans being crowned No. 1.
With January looming and the beginning of conference season one week away, the Big Ten is poised to end that famine. Michigan State was billed as a pre-season national championship contender, but the 12-0 records of Ohio State and Wisconsin have come as a surprise. There's a possibility the conference could have two No. 1 seeds come March.
Bo Ryan's club is not to be underestimated even though it's a yearly ritual. The Badgers 12-0 start marks the program's best in nearly 100 years. They're No. 1 in the RPI and have defeated nine top 100 teams already. Wisconsin has done it with the same grit it exudes every time the laces are tied and jerseys donned.
Eight Big Ten teams have at least 10 wins – Ohio State, Wisconsin, Michigan State, Iowa, Illinois, Minnesota, Indiana and Purdue. The school at the top was expected to experience a falloff after reaching the Elite Eight last season and losing the conference's top scorer. But Matta and the Buckeye regrouped and in a year with no great team could perhaps end not only the Big Ten's title miseries but also their own. Ohio State's lone national championship came in 1960.
Big Ten standings

| team | record |
| --- | --- |
| No. 3/3 Ohio State | 12-0 |
| No. 4/6 Wisconsin | 12-0 |
| No. 5/5 Michigan State | 10-1 |
| No. 22/23 Iowa | 11-2 |
| No. 27/35 Illinois | 10-2 |
| Minnesota | 10-2 |
| Indiana | 10-3 |
| Purdue | 10-3 |
| Nebraska | 8-3 |
| Penn State | 9-4 |
| No. 32/34 Michigan | 7-4 |
| Northwestern | 7-5 |
There's something to be said for experience. Seniors Aaron Craft and Lenzelle Smith Jr., and juniors Shannon Scott, Sam Thompson, Amir Williams and LaQuinton Ross have provided the Buckeyes with a well-rounded presence. Defensively, there might not be a better bunch. And if you ask them, the series of non-conference games continually met with derision help Ohio State round into form.
"Those games are very important to us because everything that we do is geared towards late March and early April," Thompson said. "When we're beating a team by 20 or 30 points, we're not worried about that particular game per se. We're worried about playing 40 minutes of our best basketball, so we can improve for our next opponent and for our opponent in January, February, March and, hopefully, early April."
The atmosphere and neutral site that greeted the Buckeyes in New York is another element in building toward the postseason. Added to that block-by-block approach was Ohio State's miracle comeback. Its composure was never shattered, a characteristic that's a necessity come March.
"It's about building that mindset," Thompson said. "Nothing will change in the Big Ten. The competition may get a little bit better, teams may know each other a little bit more, but we still want to come out and execute for 40 minutes on both sides of the ball."
The Buckeyes host Louisiana-Monroe Dec. 27 before traveling to Purdue for a New Year's Eve matinee to open the conference season. A pesky Boilermaker team, which has wins over Boston College and West Virginia, could prove to be as difficult as the SATs. Winning on the road in the Big Ten has lone been one of the biggest challenges in college basketball. Purdue's 10-3 record includes close losses to No. 7 Oklahoma State, Washington State and Butler.
"I like this team," Matta said of his Buckeyes. "I like the fact that I think we're getting better. I think we're getting better in the areas that we're asking these guys to get better in. Do we still have a long way to go? Yeah. But I think everybody does."
He believes they're yet to play their best basketball, but hitting your stride this early isn't the goal. Coaching in the Big Ten can drive a coach nutty with how competitive each game is. Matta said he would like to pass on the adversity this season, though.
But he likely won't get the choice. Not in the tough-as-nails Big Ten.
"I think they're ready," Matta said. "Obviously, we'll find out at that point. A lot of the times, adversity breeds selfishness. That's the thing that you always try to stay away from and knowing that when things don't go well, you have to get tighter, you have to get closer, you have to work harder and more together."