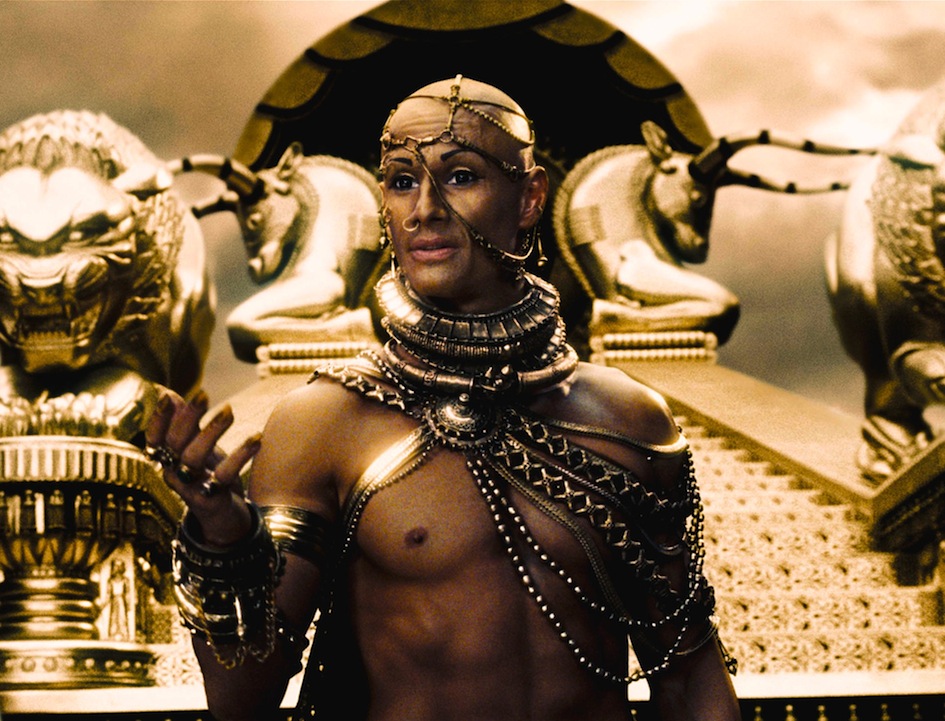 " There will be no glory in your sacrifice. I will erase even the memory of Sparta from the histories!" — KING XERXES
Granted, Mark Dantonio never struck me as a man who enjoyed entertainment until yesterday when I read his sit-down with Johnny and Eleven Warriors Weekly, but even Jim Tressel's dark apprentice has to know there will be no 300-styled feature films about this band of Spartans' futile final stand against an empire.
(Besides, Connor Cook ain't no King Leonidas.)
Yet, make no mistake: Ohio State could very well lose their first game since that sorry-ass Taxslayer.com Gator Bowl almost two years ago, but I think the Buckeyes enter the contest as their biggest enemies. If Ohio State takes care of the magic diamond and gets it to its athletes in space (GOOD TO HAVE YA BACK, DONTRE), it's curtains for ol' Sparty.
Ohio State is going for a school record 25th consecutive victory. They're playing for a BCS title shot. This is one of the most likeable teams in recent memory, so enjoy it folks. Teams like this are only eternal in memory, and they don't come around very often.
Now go out and get this chain off these upstarts, Buckeyes.
---
BRAXTON MILLER SAYS RIP TO THE COMPETITION
---
URBAN MEYER IS UP IN YOUR CRIB, WHISPERING TO YOUR RECRUITS
Four-star cornerback Shaun Crawford is from Lakewood, Ohio but is committed to a certain school up north. That could change, however, because last night Bucknuts' Bill Kurelic reported the 2015 product will be visiting The Ohio State University. 
Shaun: our secondary could use the help, and there is still plenty of time to not make the worst decision of your young life. The Motherland needs your talents, sir. (Although, I guess I'd understand the appeal of Michigan: they've beaten Ohio State once in the last decade.) 
Brady Hoke has a strict policy against Michigan commits taking visits to other schools, although the extent of that policy is about to be tested. Jabrill Peppers, a five-star cornerback and crown jewel of Michigan's 2014 recruiting class, has tweeted he plans to take visits to other schools before signing day. (He has yet to schedule anything official.) 
It's interesting times up in Ann Arbor to be sure, but definitely not as interesting as playing in the B1G title game. Until next year, bozos.
---
I GOT MISSOURI AND DUKE (+28) TONIGHT
Call me crazy but I think the 'Zou Tigers show out tonight and do the damn thing. I also think Duke (+28), high as hell after huffing fumes of disrespect for the last week, could be itching for a fight. 
---
'SCO BUCKS, AND REMEMBER, CHILDREN: