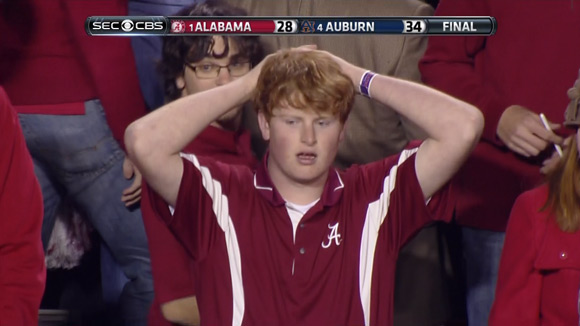 Leaning on a 109 yard field goal return for a touchdown as time expired, Auburn took blow after blow from the reigning national champs and escaped with a 34-28 stunner. 
With Alabama's kicking game in total shambles, Nick Saban opted for a 57-yard field goal try with one precious tick left on the clock. Bless you, SEC officials, for determining T.J. Yeldon made it out of bounds following a 24-yard run, giving birth to the fateful attempt. 
You know what it means. 
[Related: Ohio State's team bus goes nuts for Auburn's last-second win.]