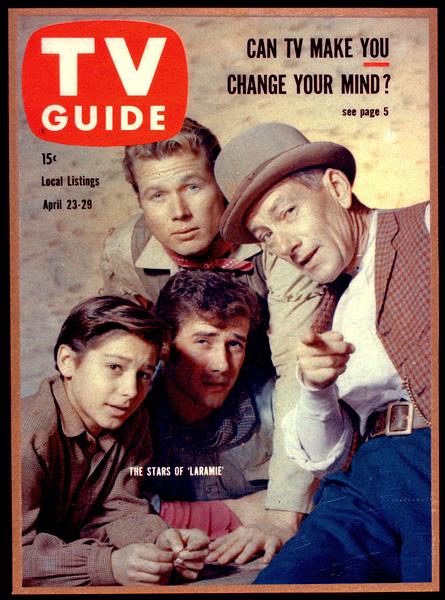 Week 13 might be the worst week of the college football season, with Week 2 typically being a somewhat distant second. I know the 11W reader will caution that any week between the second week of January and the kickoff of the next season of college football is the worst week. for college football. True, but look at the schedule for this weekend.
Namely, the SEC and ACC are mostly finished with conference play, and are playing playing the worst cupcakes they can find in anticipation of a regular season conference finale (e.g. Iron Bowl), or an inter-conference rivalry game (e.g. Georgia-Georgia Tech). It's a bad week for college football.
So, let's dedicate the rest of this preamble to naming and shaming programs playing FCS cupcakes or FBS cupcake equivalents this weekend, followed by who they are playing in parentheses. Offenders include: Alabama (UT-Chattanooga), Clemson (Citadel), Florida (Georgia Southern), Florida State (Idaho), Georgia Tech (Alabama A&M), North Carolina (Old Dominion), and South Carolina (Coastal Carolina).
I expect better of all of you.
This week's TV Guide cover features the cast of Laramie, a Western television series that ran on NBC from 1959 to 1963. The gentleman pointing at you is Hoagy Carmichael, for whom Laramie was a significant acting credit. Carmichael actually made his name as a singer, songwriter, and bandleader. You may not know it, but he co-wrote and originally sang "Georgia on My Mind", a song most associated with Ray Charles' excellent cover. He is a two-time graduate of Indiana University.
Here's your schedule for this weekend.
Tuesday
MAC football has been depressing on Tuesday this year, and it certainly was last night. We were treated to two contests, pitting Buffalo at Miami of Ohio and Kent State at Ohio. Both road teams won comfortably by a combined margin of 88-20.
Though Tuesday was light on competitive football, it was rather rich in memorable moments. Khalil Mack, who Ohio State may remember well, set an NCAA record for most career forced fumbles (15) during this contest. In addition, Kent State ran this beauty of a fake punt.
Wednesday
Undefeated MAC dynasty in the making, Northern Illinois, visited the Glass Bowl to play the Toledo Rockets last night. Toledo began the game with the ball. An offense that otherwise led the country in least sacks allowed, Northern Illinois' defense forced a sack-fumble on the first play from scrimmage. After that turnover, Northern Illinois was in the end zone three plays later on a speed option pitch on 3rd and eight. I would've thought it'd be academic from there.
It was not. Despite three first half turnovers, Toledo actually took a 10-7 lead into halftime, and led through most of the third quarter. However, Northern Illinois finally got a two-score breakthrough early in the fourth quarter. It eventually beat Toledo 35-17.
Thursday
Rutgers @ Central Florida (ESPN, 7:30 p.m.). Thursday gives us three viewing options for the night, though this is clearly the game of interest. After a close call on Saturday at Temple, Central Florida will try to keep its BCS aspirations alive when it hosts Rutgers. The Golden Knights are still undefeated in conference play, and have just the one loss at home to South Carolina on its record.
However, this does not sit well with Louisville, which lost to Central Florida in Louisville earlier this year. Louisville needs Central Florida to lose two of its next three games. However, its next three opponents are a combined 11-16 overall this season. Only the game against Southern Methodist to end the season will be played outside BH Networks Stadium, which Central Florida calls home.
Still lurking in the background of the American Athletics Conference championship picture is Cincinnati. Remember Cincinnati? The Bearcats have just one conference loss on the season (at South Florida, of all teams). By a scheduling fluke, it does not play Central Florida either, though will end its season with Louisville in Nippert Stadium. This is not bad for a team that was routed by Tim Beckman's Illini team for one of Illinois' three wins this season to date.
If you are fasting from American Athletics Conference football, for some reason, you may want to switch to FOX Sports 1. Rice will play at Alabama-Birmingham at the same time.
UNLV @ Air Force (ESPNU, 9:30 p.m.). Your night cap on Thursday night will be this Mountain West Conference game. UNLV is 5-5 this season, and Air Force is 2-8. So, yeah.
Friday
Navy @ San Jose State (ESPN2, 9:30 p.m.). Navy is 6-4 this season and San Jose State, an 11-win team from last year, is 5-5. Generally, my only complaint about this kind of Friday night football game is that it should start an hour later, especially if the game is played on the West Coast. A beer in hand at the bar, watching college football after midnight, is how I like to spend my evenings.
Saturday
Michigan State @ Northwestern (ESPN, 12 p.m.). Last week's game between Michigan State and Nebraska, which saw the Cornhuskers manhandled by Michigan State, was billed as the Legends Division Championship Game. That's not quite true. Michigan State still needs to win one more game, or hope Minnesota loses to Wisconsin today to secure their second trip to Indianapolis in three years.
If last week's game between Michigan State and Nebraska was the de facto Legends Division Championship Game as the season unfolded into November, my preseason prediction was that this game would have been the Legends Division Championship Game.
Whither Northwestern, though. The Wildcats have yet to win a Big Ten game and Michigan State is yet to lose one. The next loss makes Northwestern ineligible for the postseason, one year removed from winning its first bowl game since the 1949 Rose Bowl.
Oklahoma @ Kansas State (FOX Sports 1, 12 p.m.). Remember Oklahoma? The Sooners were fun when they used to be a thing.
Duke @ Wake Forest (ESPN2, 12 p.m.). How bad is this week when this game gets an ESPN2 slot in lieu of being hidden on ESPNU or "the ACC Network"? That said, it's worth reiterating that it's the fourth week of November and Duke "controls its own destiny" in the ACC Coastal Division.
Cincinnati @ Houston (ESPNNEWS, 12 p.m.). Yeah, this week is really scraping the barrel at noon.
Michigan @ Iowa (BTN, 12 p.m.). For a guy who writes for the largest, free Ohio State athletics website on the series of tubes, perhaps I should have better anticipated how this season would have unfolded in the Big Ten. I thought Michigan would look somewhat meek this season, but I didn't anticipate it looking as hopeless as it has through stretches of 2013. Further, I guessed that Iowa would be in a position in November where it would be clawing and scratching for a 6-6 regular season.
Lo and behold, Iowa is 6-4 this season and should be favored in this contest over a 7-3 Michigan team that was fortunate to fart out victories at Akron, Connecticut, and Northwestern this year.
Michigan lost its last visit to Iowa City in 2011, a season in which Iowa ended the year 7-6 and Michigan won the Sugar Bowl.
If you're unfortunate enough to be living in East/Central Illinois, or Northwest Indiana, you may get the Illinois at Purdue game at this time instead. Lo siento mucho. :-(
Virginia @ Miami (FL) (ESPNU, 12 p.m.). Is "the U back"? It's tough to answer that question when it's 7-3, but riding a three-game losing streak to Florida State, Virginia Tech, and Duke. Has Miami conceded 131 points in its last three games combined? That one we can answer with "yes".
Idaho @ Florida State (ESPNU, 3:30 p.m.). Yeah, okay.
Indiana @ Ohio State (ABC/ESPN2, 3:30 p.m.). This is your personal game of the week. Make sure to stay tuned to Eleven Warriors for a comprehensive coverage of Ohio State's senior day.
Oregon @ Arizona (ABC/ESPN2, 3:30 p.m.). Look who's back. With Stanford's loss at USC on last Saturday night, Oregon is back in the driver's seat for the Pac-12 Championship Game. All that stands in Oregon's way are two 6-4 teams, beginning with Rich Rodriguez' Arizona Wildcats.
I find myself pulling for RichRod in this contest. If an undefeated Ohio State team is going to be frozen from the national championship picture because of BCS chicanery, then, dammit, I want Stanford in the Rose Bowl for the "battle of the bands" at halftime.
Texas A&M @ LSU (CBS, 3:30 p.m.). Texas A&M played its last home game two weeks ago. It had a bye last week and will finish 2013 on the road. Maybe this is for Texas A&M's benefit. The Aggies have yet to lose on the road during Kevin Sumlin's near two-year tenure in College Station. The Aggies have lost four home games, though.
LSU was one of the two teams to defeat Texas A&M last year in Kyle Field, in what was otherwise a breakout year for the Aggies, and Manziel, in particular. LSU's defense smothered Manziel, forcing three interceptions to no touchdowns on a 29/56 (276 yards) passing day. Manziel only ran for 27 yards too.
That's well and good, but LSU's defense is a shell of what it was the last two years. It's conceding 353 yards a contest in 2013, which is a full 88 yards a game more than what it gave in 2011. This game in Baton Rouge won't end 24-19 as it did last year in College Station.
Wisconsin @ Minnesota (ESPN, 3:30 p.m.). This is a game I would really like to watch. So, I'm hoping Ohio State dispatches Indiana, post haste, so I can focus some time channel surfing around this game.
Minnesota has eight wins this season, an improvement of two wins from last year's 6-7 game. Its last win two weeks ago against Penn State was critical for Jerry Kill's program in the Twin Cities.
Namely, it's not going to win the rest of this season until, possibly, the bowl game. Minnesota gets Wisconsin's offensive horror show on Saturday and concludes its regular season with Michigan State in East Lansing next week.
Brigham Young @ Notre Dame (NBC, 3:30 p.m.). I really like this series, even if making religious jokes about it is a low-hanging fruit that won't be picked on this site. It has the right combination of program intrigue and regional curiosity to make it worth watching.
Brigham Young's defense is also worth watching this game. I'm a big fan of Kyle Van Noy, who got my vote for the Nagurski Trophy. Brigham Young's defense can raise enough problems for a meek Notre Dame offense that lost its last game at Pitt, 28-21.
Can BYU score enough points, though? That's where the Cougars run into losses this season. Its offense has failed to match the output of its defense. If it reliably did, BYU would be, at most, a one-loss team in 2013 and a possible BCS buster.
Nebraska @ Penn State (BTN, 3:30 p.m.). Remember when the Big Ten gerrymandered Legends and Leaders in such a particular way in order to make the most remote teams in the conference play in a protected cross-divisional game? It did so under the assumption Joe Paterno would still be around by now, and people would care about this series, accordingly. Ooops.
New Mexico @ Fresno State (ESPNNEWS, 4 p.m.). Fresno State is the BCS no. 15. It needs to get to the BCS no. 12, or hope a team like Duke wins the ACC. Fresno State has no quality opponents left on its schedule. New Mexico is 3-7 this year.
Arizona State @ UCLA (FOX, 7 p.m.). I think this is an elimination game in the Pac-12 South. It certainly is for two-loss UCLA. Arizona State has just one conference loss this year (at Stanford), but a loss in the Rose Bowl would put in a three-way logjam at the top with USC and UCLA. It would therefore need USC to beat UCLA on Nov. 30.
Kentucky @ Georgia (ESPNU, 7 p.m.). The pickings; they are slim in the SEC.
Vanderbilt @ Tennessee (ESPN2, 7 p.m.). Yep, the pickings are slim in the SEC. Tennessee has had a few nice moments in 2013. Okay, it's only had one: the 23-21 upset of then-no.11 South Carolina. However, the Vols have six losses already in Butch Jones first year in Knoxville. The next one in the next two games makes Tennessee bowl ineligible.
Fortunately, Tennessee is playing Vanderbilt and Kentucky next. Vanderbilt is a respectable 6-4. Kentucky is 2-8.
Missouri @ Ole Miss (ESPN, 8 p.m.). That fourth quarter choke job, and missed field goal, in Missouri's two-overtime loss at home to South Carolina looms large. If not for that loss, Missouri would have already booked its spot in the SEC Championship Game. However, because of that loss, Missouri needs to win the next two games. Otherwise, South Carolina, which has finished SEC play, advances on the tie-breaker.
The problem for Missouri is that the next two games are no layups. It begins on Saturday night at Ole Miss, a very talented, if somewhat derpy, 7-3 team. It ends its season in Columbia against mighty Texas A&M.
Baylor @ Oklahoma State (ABC, 8 p.m.). On Saturday night, we are all men. We are all (over) 40.
Come after us, Baylor.
Washington @ Oregon State (ESPN2, 10:30 p.m.). Both teams are 6-4 and well removed from the Pac-12 North championship picture. However, it'll give those of us on the East Coast some midnight football. Who am I to complain?