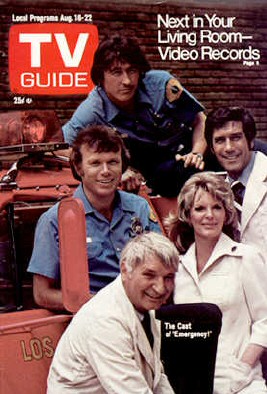 Week 11 is Ohio State's second bye of the season, and really the critical juncture in Ohio State's BCS National Championship Game aspirations. If we assume, for the time being, that Ohio State will go undefeated through the Big Ten Championship Game, it's this week where Ohio State needs something to happen in its favor. Following Week 11, there are not many realistic opportunities remaining for programs like Alabama, Florida State, and Oregon to drop a football game.
The big games are Alabama-LSU, played in Tuscaloosa, and tonight's contest between Oregon and Stanford. That game will be played in Palo Alto, where Oregon last won by a score of 53-30 in 2011. Alabama's schedule after Louisiana State, a pretty good but certainly beatable team at home in Tuscaloosa, includes Mississippi State, UT-Chattanooga, and Auburn.
That game at Auburn should be not taken lightly, and will be played in Jordan-Hare Stadium. Still, if Alabama escapes undefeated into Atlanta's SEC Championship Game, I think the Tide wins the SEC championship somewhat easily. I can't see Missouri or South Carolina doing anything other than losing to Alabama by at least two touchdowns.
Meanwhile, Oregon's schedule after this game includes Utah, Arizona, and Oregon State. Chumps, basically. Thereafter, Oregon would play in the Pac 12 Championship Game, hosting that game in Eugene. The opponent would likely be Arizona State, a team the computers love, but of whom I just don't see the hype.
So, yeah. Ohio State needs help. It needs it this week. It may not be an emergency, in a manner similar to the titular show and one of Jack Webb's many creations that serves as the subject of this week's TV Guide cover. However, it's getting there.
Here's your schedule for the week.
Tuesday
It was all MAC on Tuesday night. However, it was all MAC and no #MACtion. Buffalo played Ohio and Bowling Green played Miami of Ohio. Buffalo and Bowling Green won those games by a combined score of 75-6. It was ugly.
In fact, it was so ugly that even the officials were phoning in the game. Look at this "safety".
QB throws ball away at 4-yard line. Ref ruled it in the end zone for a safety. Absurd: pic.twitter.com/dHfg125e5V

— Michael David Smith (@MichaelDavSmith) November 6, 2013
Wednesday
Another midweek MAC game came and went without any #MACtion. Ball State won this game big against Central Michigan, by a score of 44-24. Dan Enos has not been the next great coach at Central Michigan after Brian Kelly and Butch Jones.
Thursday
Oklahoma @ Baylor (FOX Sports 1, 7:30 p.m.). Did the college football powers that be design Thursday night to feature two games between BCS top 10 teams? And involving teams still undefeated in Week 11? Impressive.
Tonight's big night of college football begins in Waco when the still undefeated Baylor Bears host the no. 10 Oklahoma Sooners, who have just that one curious loss to Texas on its resume.
I think I speak for everyone who reads this site when I say that Oklahoma is a program with few redeeming qualities after the various ways it has benefited from our shortcomings in the 1970s. The 1975 and 1976 Rose Bowls come to mind. Uwe von Schamann deserves to die and I hope he burns in hell. Moreover, "Boomer Sooner" is, by far, the worst fight song in college football and Oklahoma's band doesn't know any other damn song, and doesn't know when to stop playing that one stupid song it does know.
However, tonight? Boomer Sooner. In a season where national sportswriters keep moving Ohio State's goalposts for the silliest reasons, Baylor gained 12 points on Ohio State after Week 10. That was the week when Ohio State beat Purdue 56-0 and Baylor was on a bye. This is getting ridiculous, and I wouldn't mind Oklahoma ending it tonight.
Troy @ Louisiana-Lafayette (ESPNU, 7:30 p.m.). This game is also on TV at the same time. I mean, if you wish. I don't judge. Maybe you want to see the best Sun Belt team tonight instead of four different top ten teams. Louisiana Lafayette is 6-2 on the season and still undefeated in conference play.
Oregon @ Stanford (ESPN, 9 p.m.). What's to say about this game that already hasn't been said? The outcome of this game is high priority for Ohio State fans, who need the Pac 12 removed from the national championship picture as soon as possible. Thus, our lonely eyes turn to Stanford, who already removed itself from consideration, in large part, after that weird loss to Utah in Week 7.
A more objective commentary on this game would seem odd with that in mind. We all need Oregon to lose this game since it may not have many other unwinnable games on its schedule until January, maybe. That said, I hope we don't encounter a situation when Stanford, the BCS no. 5, leapfrogs Ohio State at no. 4 after winning this game.
I doubt that would honestly happen, but, hell, Baylor gained ground on Ohio State by virtue of not playing a game in the same week Ohio State crushed Purdue, 56-0.
Friday
Louisville @ Connecticut (ESPN2, 8:30 p.m.). Remember Louisville? It used to be a thing in college football this season, until it lost that game at home against Central Florida. I don't think Louisville was ever a threat to Ohio State's BCS picture. The reputation of the American Athletics Conference is far more toxic than the Big Ten could ever be, though I fear I may give the Big Ten perverse ideas on that regard.
Louisville won its one game after that loss to Central Florida, a somewhat ho-hum 34-3 beatdown of South Florida. However, no one cares. I actually kind of feel bad for Louisville on that regard.
Air Force @ New Mexico (ESPNU, 9 p.m.). Hmm. My only comment about this game is that I wish it had a later kickoff. Preferably a 10 p.m. kickoff.
Look at this way: if two Mountain West West (ed. actual division name) teams with a combined conference record of 0-9 are going to be playing football on a Friday night, they should at least play later so I can be watching football at a bar past midnight.
New Mexico, by the way, is coached by Bob Davie. Remember him?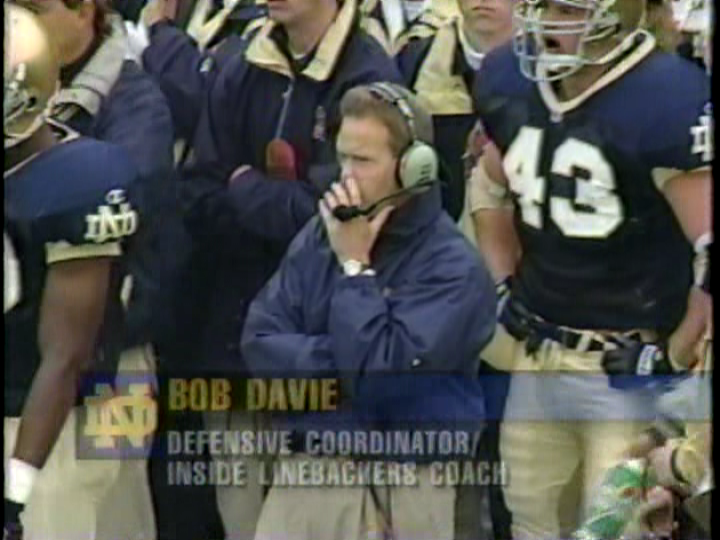 Saturday
Florida State @ Wake Forest (ABC, 12 p.m.). Remember all that stuff I said about this being "make or break" for Ohio State fans wishing Alabama or Oregon would acquire a regular season loss somewhere? Well, I had to curiously leave Florida State from that conversation. Wake Forest did beat Florida State in the last game these two played in Winston-Salem, but, let's be real. I can't project a "Florida State-ing" for Saturday afternoon.
If you live in the Dust Belt, you may actually get Kansas State at Texas Tech instead of this game, even though Texas Tech is no longer relevant after two straight losses. Sorry.
Missouri @ Kentucky (ESPNU, 12 p.m.). Here's a scenario we won't be seeing on Saturday. Because Missouri choked the fourth quarter against South Carolina, wanging a field goal try in the second overtime to lose that contest, this game won't decide anything important. In the very likely event that Missouri beats Kentucky, and had Missouri beat South Carolina a few weeks ago, this game would've been the first ticket any team punched into a conference championship game this season. Missouri would have won the SEC East.
Instead, it needs to win two of the next three. Ole Miss and Texas A&M are next for Missouri.
Auburn @ Tennessee (ESPN, 12 p.m.). These two teams don't play each other enough, either in the regular season or in an SEC Championship Game. I think the last game between these two teams was in 2009, a good ol' Gene Chizik v. Lane Kiffin affair. They've played five times since the turn of the century.
It's weird that I feel like I'm the only person ringing the bell for Auburn. Auburn's good this year, and that turnaround of having Gus Malzahn back in the fold has paid immediate dividends. Auburn's the best rushing team in the SEC, averaging 306 yards rushing per contest. We may need the Tigers to do us a solid later this month.
Penn State @ Minnesota (ESPN2, 12 p.m.). What's the biggest story in the Legends Division now that we have entered the month of November? That is, what's the biggest surprise from what we thought November would look like in August? Is it that Michigan State has bombed everything in its path? Is it Northwestern's free fall? Is it Michigan's LOLfense?
May I posit an argument for Minnesota being a legitimate January bowl team contender right now? That I did not see coming. I wish Minnesota well. Regular readers of Eleven Warriors may remember me stumping for Jerry Kill after his various medical incidents related to his struggle with epilepsy. However, I thought Minnesota would follow last year's six-win season with another six-win regular season that would see them return to the same lower tier bowl game in December.
Now? Minnesota is looking like a possible Gator Bowl team. Is that a good thing? Maybe for Minnesota fans, it is. However, I'm not convinced Minnesota is that good of a team, just that the Gophers have learned to do more good things, more often. If that follows. Look at it this way: the Gator Bowl is projected to have Auburn from the SEC in it. I think Auburn would beat Minnesota like it owed it money.
Still, Minnesota already has its seventh win on the season. It gets a beatable Penn State team at home. Does eight wins get Minnesota into a January bowl game? Maybe. Minnesota's next two games are home against Wisconsin, and at Michigan State. Eight wins through November will be as good as it gets.
Iowa @ Purdue (BTN, 12 p.m.). Pour out a bit of your 40 oz drink for this game. This will be the last time The Rivalry will be played between Iowa and Purdue as a protected cross-divisional game in the Big Ten. With the addition of Maryland and Rutgers into the Big Ten, starting in 2014, the Big Ten just had to put these two most bitter rivals in the same division going forward.
USC @ California (FOX, 3 p.m.). This game will be played at California at noon local time. You surely remember what Ohio State fans did to California's Memorial Stadium. Now, imagine that game being at noon, where the home team is 1-8 and the visiting team has one of the most notoriously apathetic fan bases in the country. There might be 300 people at this game.
Mississippi State @ Texas A&M (CBS, 3:30 p.m.). How often does Mississippi State get on CBS? Honest question. If not for the fact that Alabama-LSU will be an 8 p.m. kickoff on CBS, this game gets kicked over to ABC/ESPN2.
Brigham Young @ Wisconsin (ESPN, 3:30 p.m.). I had this game circled on my schedule for some time. While it is a bit of a novelty, I do like the idea of Big Ten teams stepping from conference play later in the season to play a game like this. It's certainly better than what the SEC does to the Sun Belt and various regional FCS teams.
Wisconsin has come on like gangbusters since losing that game against Ohio State in September. In fact, it's to the point now where Wisconsin is basically our BCS National Championship Game resume right now. Naturally, nothing would infuriate us more than Wisconsin losing a non-conference game in November.
I expect Wisconsin to win this one comfortably. However, Brigham Young's defense is legit. Kyle Van Noy will be attending numerous postseason award shows and is a good pick as a Butkus finalist. BYU's problem is its offense, which may not be able to generate enough against Wisconsin's stellar defense to keep the Cougars afloat in Madison.
Illinois @ Indiana (BTN, 3:30 p.m.). Eventually, Tim Beckman is going to win a Big Ten conference game. He's zero for his last 12. He almost got one in the win column last week against Penn State, having his first 4th quarter lead in a Big Ten game before dropping that game in overtime.
Will Beckman get his first Big Ten win this week in Bloomington? Maybe? Probably not. He sure as heck won't get it next week when Ohio State comes to town.
Nebraska @ Michigan (ABC, 3:30 p.m.). If you're a Michigan State fan, who do you want to win this game? Nebraska beating Michigan State's hated in-state rival completely eliminates Michigan from the Big Ten Championship Game picture in a season where it was assumed evident the Wolverines would be playing Ohio State twice in two weeks.
That's not to say Michigan isn't behind the eight ball right now. It has to win out and needs Michigan State to lose its remaining three games. Since the Spartans' final game is against a Minnesota team in East Lansing that Michigan State should have no trouble dispatching, Michigan already has tall odds.
Thus, don't you want Michigan winning this game if you're a Michigan State fan? If you fear Michigan State has a "Sparty, No" moment still in it this season, then having Nebraska stand at two conference losses before next week's game between the Spartans and Huskers in Lincoln must be very appealing.
Virginia Tech @ Miami (FL) (ESPN, 7 p.m.). I was ready to anoint this as the de facto ACC Coastal Division Championship Game. However, Virginia Tech had to ruin that by losing at Boston College (!) last week. This was the week after it lost to Duke, in Blacksburg (!!).
Now that Miami has one conference loss on its record, it's not in a position right now to secure a trip to the ACC Championship Game this week, or even next week. However, a Miami win would make it inconceivable that the Hurricanes don't play for the ACC Championship. It would effectively eliminate Virginia Tech, and Miami already has a tie-breaker win over Georgia Tech. Georgia Tech also plays at Clemson next Thursday, a likely loss for the Yellow Jackets.
Still lurking in the background in the ACC Championship Game picture: Duke. Yes, that Duke. Duke has just two conference losses so far. It also has the tie-breaker win over Virginia Tech, and will host Miami next week.
The ACC is weird.
Houston @ Central Florida (ESPN2, 7 p.m.). Both these teams are undefeated in conference play. In fact, both these teams have just two combined losses on the season to date. Central Florida lost at home to South Carolina in Week 5. Houston lost a few weeks ago at home to Brigham Young.
So, yeah, there are "BCS implications" involved in this game. However, no one cares.
Texas @ West Virginia (FOX, 7 p.m.). At 6-2 on the season, Texas is still, technically, leading the Big XII right now. Baylor is undefeated, but has played one less conference game than Texas to date. Texas plays at Baylor to end the regular season.
LSU @ Alabama (CBS, 8 p.m.). It's Game of the Century, IV: A New Hope. The past three games in this series have been close, if largely ugly, contests. The game last year in Baton Rouge had a lot of spectator value, ending in a screen pass from A.J. McCarron that served as his "Heisman Moment" when he ran, crying, into his parents' arms after the final whistle. However, the two games in 2011 were almost unwatchable, though it's all where we forced to discuss in November. 2011 sucked.
So, yes, Ohio State needs a solid from Les Miles on Saturday. Leave it to the Michigan Man to find a creative way to screw this up, as I'm sure he will. Truth is: LSU is just not that good this year.
Notre Dame @ Pittsburgh (ABC, 8 p.m.). This is ABC's Game of the Week. So, yeah. Okay.
UCLA @ Arizona (ESPN, 10 p.m.). UCLA is the BCS no. 19 team, and Oregon's lone quality win on the season to date, despite having zero wins against teams currently in the top 25. It was outscored by Stanford and Oregon by a combined margin of 66-24. Nonetheless, UCLA is still in great position for another crack at Oregon or Stanford in the Pac 12 Championship Game. It needs to beat Arizona, Arizona State, and USC, though. Those three teams are three of the next four teams on its schedule. A home game against Washington comes next.
Fresno State @ Wyoming (ESPN2, 10:15 p.m.). Fresno State, still undefeated, is the BCS no. 16. Right now, that would get it into the BCS if there were an AQ conference champion ranked lower than no. 16. However, Fresno State needs to get to the BCS no. 12. Can it do it? It just does not have any good teams left on its schedule. Its next two opponents (Wyoming, New Mexico) have a combined 6-10 record. San Jose State, its final opponent, is 5-3. However, 5-3 won't cut it.