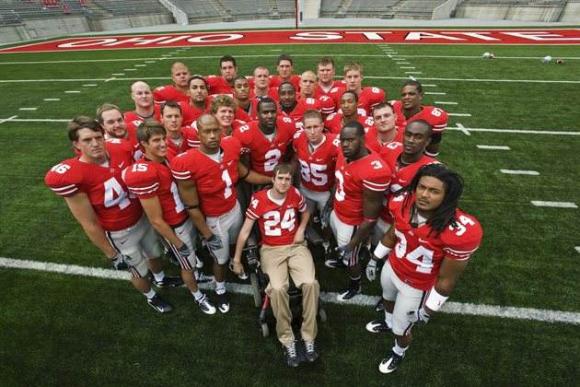 Tyson Gentry has not let his paralysis negatively affect his life. Instead, he's continued living as if nothing ever happened. The happy-go-lucky former wide receiver was recently married and is pursuing a master's degree. 
 "I've really come to believe that everything happens for a reason," Gentry told Cleveland.com in a phone interview from Florida this week. "You don't always get what you want, but you get what you need. You do the best you can with what comes across your path."

Gentry, 28, lives outside St. Petersburg, Fla., deciding to move two years ago to warmer weather after feeling the cold negatively affect his body each fall and winter. After graduating from Ohio State in 2009, he's getting his master's degree in rehabilitation counseling online from the University of Buffalo. He said the degree should lead him into a career in something like social work, where he'd work with those dealing with disabilities and drug abuse.