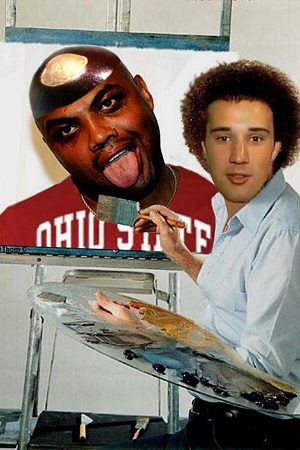 This might come as a surprise to some, but the Ohio State basketball team tips off its 2013-14 season with an exhibition against the Walsh Cavaliers in just three days. (!)
That's the good news. The bad news: it's the last season of Aaron Craft's collegiate career.
The sensation that last sentence created inside you is called despondency, a state of low spirits caused by loss of hope or courage. In other words, it (probably) made you sad.
We've been pretty spoiled for three years now, getting to watch our rosy-cheeked assassin steal basketballs and the opposing team's will to live. No doubt we'll miss him when he's gone, and look back fondly on his time in a Buckeye uniform, probably while watching endless YouTube videos of his exploits.
From a fan's perspective, the plan for this season should be simple — enjoy it. The Buckeyes are ranked No. 10 in the preseason coaches poll, and Ken Pomeroy has Ohio State at No. 7 in the land. Of course, this is long before any hoops have been shot.
Consensus is that Sparty is the favorite to win the Big Ten. But Ohio State is still loaded with talent and will be in the mix in the 2013-14 B1G race.
Ohio State will be trying to replace Deshaun Thomas' lost scoring with greater production out of 2013 NCAA tournament hero LaQuinton Ross, as well as improved versions of Sam Thompson and Shannon Scott. It may turn into a decent fighting force by tourney time, but the 2013-14 model may experience a few more bumps in the road than we're used to. (Remember, we're spoiled.)
But at least we all get one more season of witchCraft. Whether Ohio State snags yet another trophy for winning the Big Ten (or the B1G tourney) or not, the important thing is that there is a very finite number of minutes remaining in which to enjoy Craft's play. Savor it like you would a bottle of Pappy Van Winkle's Family Reserve or a perfectly cooked steak.
Thad Matta will count on Craft to provide senior leadership this year. And he'll probably respond, as he usually does whenever challenged. Players with Craft's skill set and willingness to do the little things don't come around very often. All it takes is a quick look through the Ohio State record book to see it.
The Findlay native's knack for stealing the ball is ridiculous. Craft's first three years in Columbus produced three of the five best single-season steal totals in school history, highlighted by his school record 98 as a sophomore in 2011-12. In just three years, Craft has destroyed the school record for career steals. His 248 are 44 better than Jay Burson's old mark. With an entire season left to play.
His defense is more than just steals, though. He takes charges, draws five-second calls, grabs timely rebounds and he willingly accepts floor burns and risks his well-being just to keep plays alive.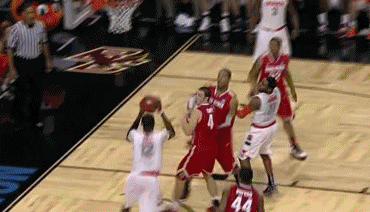 While never counted on for scoring, Craft has been steady throughout his career. Based on his average by season, he projects to finish his OSU career 29th in scoring, wedged between Jamar Butler and Clark Kellogg. That's pretty solid company. It would make him the 50th Ohio State player to surpass the 1,000-point mark.
By all accounts, Craft has rebuilt his shooting motion in the offseason. If he can consistently knock down jump shots, he'll raise his scoring output and provide some of the offense that Thomas took with him when he left to try his hand at professional ball. It would augment the tremendous dribble drives and backdoor scoops that lead to and-one opportunities.
Never prolific, Craft has still had a knack for providing offense at critical moments. To wit:
Last year, Craft lost some assists to emerging point guard Scott, who continues to improve as a threat on the court. Craft's assist total might dip again slightly this season, but he'll still crush Ohio State's career mark of 579, currently held by Butler. Craft still needs 49 more to catch Butler, but he's averaging 4.7 assists per game over his career, so he should break the record before conference play starts.
If it seems like Craft has been around forever, it's because he made an immediate impact as a Buckeye. He began his OSU career with a stellar freshman campaign, seeing a lot of minutes but generally not coming off the bench until the first media timeout. He finished the 2010-11 season with the second-most assists and steals any freshman ever had at Ohio State — and the most by any freshman not named Mike Conley.
Surprisingly, he even posted the fifth-best three-point shooting mark of any OSU frosh (.377). Only Jamaal Brown, Daequan Cook, Chris Jent and Greg Simpson shot better from outside the arc their first year.
The way he's killed the Big Ten (and many non-conference teams), if you're an opposing team's fan, Craft's stay in Columbus probably feels like 120 years.
Buck up, my fellow Buckeyes. Craft's stay in Columbus may be winding down, but we've still got the Walsh exhibition, 31 regular season contests and an unknown amount of postseason to watch No. 4 devour souls.