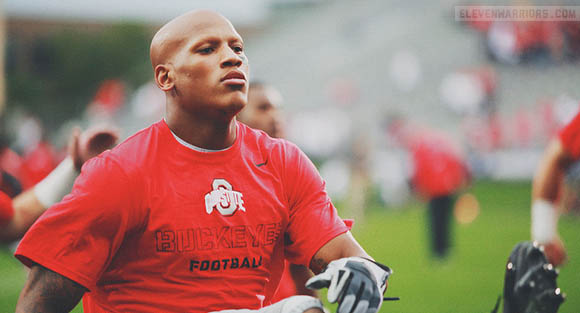 Every October, fans of undefeated teams begin to fret about the possibility of their team going undefeated, yet being kept out of the national championship game because a handful of other teams managed to go unbeaten as well.
Never mind that going unbeaten is incredibly difficult for any team to do in any given season, regardless of favorable schedule – in the last 13 seasons, only 14 FBS teams have managed to go undefeated – the thought of winning out only to be passed over for the BCS Championship Game is enough to keep fans with short memories and poor math skills up at night.
No. 8 Louisville's stunning collapse to UCF last night is just the latest reminder that your team may not look great every Saturday, and certainly won't pile up 12 weeks worth of style points, but as long as they can manage to win, they'll remain in the conversation. Eventually, that conversation narrows to two teams and if your team was fortunate enough to win all of its games, there's no way that team will be kept on the outside looking in (assuming the team is from a power conference).
Just win, dammit.
---
WELCOME BACK, TOMMY
Back at it tomorrow. Can't wait. #GoBucks

— Tommy Schutt (@TommySchutt) October 19, 2013
Ohio State's defensive front, which has been dominating for much of the season, welcomes Tommy Schutt back in action today. Schutt, you'll remember, broke his foot in late August, so this will be the first action of the season for the sophomore from suburban Chicago.
---
WE'RE GOING STREAKING
With a win against Iowa today, the current Ohio State winning streak will tie two others for second on the school's all-time list. Here's a look at the top five streaks as of right now (with streak-buster):
22 – 1967-69 (at Michigan, 24-12)
19 – 2005-06 (vs Florida, 41-14)
19 – 2002-03 (at Wisconsin, 17-10)
18 – 2012-13 (current)
17 – 1915-17 (tied Auburn, 0-0)
Two takeaways from this. First, I feel like we as staff and you guys as readers are pretty good about acknowledging this, but we're living in the golden age of Ohio State football. The Buckeyes are in the midst of their 124th season on the gridiron and have a pedigree to rival any program in the country. To think that three of the school's four-longest winning streaks have taken place in the last decade is nuts, frankly.
Second, we're in for a bit of heartbreak sooner or later. I'm sure many of you remember where you were for the loss to Meyer and his Gators as well as Lee Evans' 79-yard bomb over Chris Gamble in Madison. Boomers can just as easily rattle off where they were when Michigan, under new head coach Bo Schembechler, beat Woody's boys in Ann Arbor in late 1969.
We remember these details because streak-killers are traumatic affairs. Let's enjoy this ride while we can.
---
TODAY'S EARLY GAMES
Think the SEC is eager for the launch of the SEC Network? A year from now, a game featuring two ranked teams, like the one pitting No. 22 Florida against No. 14 Missouri, will be nationally televised. For now, we're stuck tuning in over the internet.
In other early games, banged-up Georgia tries to right the ship against Vandy – ditto for Northwestern, welcoming Minnesota, Purdue in East Lansing is your BTN nooner, and South Carolina at Tennessee will be on ESPN.
The full lineup of early games:
| Kickoff (ET) | Matchup | TV | Internet | Favorite |
| --- | --- | --- | --- | --- |
| 12:00 p.m. | No. 15 Georgia at Vanderbilt | CBS | CBS Video | UGA (-7) |
| 12:00 p.m. | Minnesota at Northwestern | ESPN2 | WatchESPN | NU (-12) |
| 12: 00 p.m. | Purdue at Michigan State | BTN | BTN2GO | MSU (-28) |
| 12:00 p.m. | No. 11 South Carolina at Tennessee | ESPN | WatchESPN | SCAR (-7.5) |
| 12:00 p.m. | TCU at No. 21 Oklahoma State | FOX | – | OKST (-7.5) |
| 12:00 p.m. | No. 16 Texas Tech at West Virginia | FS1 | – | TT (-5) |
| 12:00 p.m. | UConn at Cincinnati | ESPNU | WatchESPN | UC (-15) |
| 12:21 p.m. | No. 22 Florida at No. 14 Missouri | (LOL) | WatchESPN | UF (-3) |