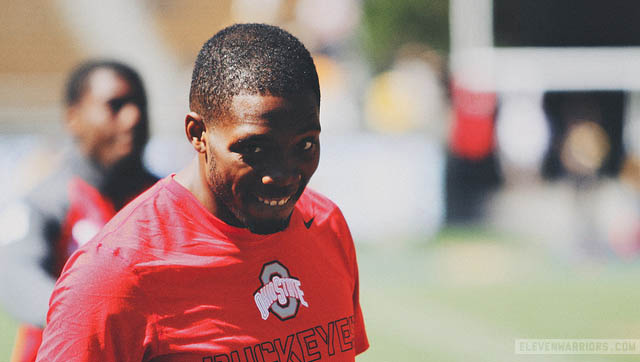 Following a six touchdown performance – all coming in the first half – that was good enough for a new Ohio State single-game record, quarterback Kenny Guiton has been named Big Ten Offensive Player of the Week.
Guiton completed 24 of 34 passes for 215 yards, hitting five different receivers on touchdown strikes in 30 minutes of game time.
This is Guiton's second Big Ten offensive PoW honor in as many weeks. Guiton was also named Walter Camp National Player of the Week following his Cal performance.
Guiton, a graduate of Aldine Eisenhower High School in Houston, also captured the Earl Campbell Tyler Rose Award National Player of the Week for his efforts Saturday, which goes weekly to the top FBS player from Texas.