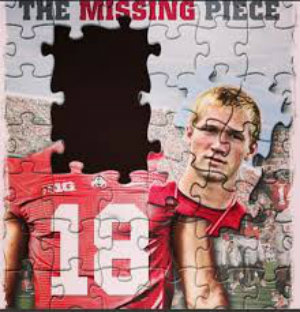 Another week is in the books and the Big Ten continues their snail's pace on the recruiting trail. The majority of the conference will be enjoying their bye week before opening up conference play the following weekend. A bye week gives coaches the opportunity to hit the road and recruit. 
Wisconsin was the only school to land a 2014 recruit in the past seven days, with the commitment of Chris Jones. Despite only one new pledge, we saw some movement in our B1G football recruiting rankings with Wisconsin jumping Northwestern for the sixth spot. 
The Buckeyes will open Big Ten play against Wisconsin this weekend. After only a handful of recruits visiting last weekend, many of Ohio State's prospects will flock to Columbus for the primetime game. Tyler Luatua will not be visiting anymore, but that won't prevent the Buckeyes from having a big weekend. Stay tuned to 11W for tons of recruiting coverage. 
Now, on to the rankings:
14. Indiana
CJ Conrad, one of Ohio's top 2015 prospects, was expected to visit Indiana this past weekend, but was forced to cancel due to his high school game being rescheduled. Conrad could be in line for an Ohio State offer in the next few months. Darrin Kirkland Jr. is one of Ohio State's top 2015 targets that visited Bloomington last week. 
Indiana hosted a good amount of prospects for their game against Missouri last weekend, but they failed to gain any commitments. A 2-2 start isn't something that recruits want to see from the Hoosiers. 
Commitments: No new commitments this week. 
Visitor news: Recruiting visits will be idle with Indiana enjoying their bye week. 
13. Minnesota
The Gophers are expected to have a big recruiting week. Jerry Kill's health concerns are real, but he has managed to lead Minnesota to a 4-0 start. While he has only landed six commitments in '14, the Gophers are setting up for a solid finish to their small class. 
Everett Williams, a three-star LB, could be the next commitment for Kill. Williams has offers from Minnesota, Louisiana-Monroe, Navy and New Mexico State. 
Commitments: No new commitments this week. 
Visitor news: Minnesota will host Iowa this weekend. A few of their top targets will be heading into town for visits, including three-star receiver Kendrick Holland, three-star running back Deron Thompson and two-star defensive tackle Gary Moore. 
The Gophers will also host two prospects currently committed to other teams. Kansas commitment CB Andrew Maloney and Missouri commitment RB Trevon Walters are considering Minnesota, despite their commitments.
12. Purdue
One of the Boilermakers' top commitments, Drue Tranquill, was spotted at the Notre Dame game in ND gear. Tranquill was offered by the Fighting Irish after committing and many expect him to eventually flip. Darrell Hazell has yet to get things going on the recruiting trail for Purdue. He still has four months to get things rolling for Purdue, but things aren't looking all that good on the recruiting front. 
Commitments: No new commitments this week. 
Visitor news: Purdue will wrap up non-conference play with Northern Illinois coming to town. Three-star safety Juan Jenkins is expected to be on an official visit. Jenkins has offers from about 15 smaller schools. 
11. Illinois
Illinois' basketball recruiting has put together a great '14 class, but Tim Beckman and the football team are lagging behind most of the B1G. Beckman has yet to prove that he can recruit with the big boys. He did well at Toledo, but this isn't the MAC anymore. It's time to step up or the Illini will be searching for a new head man in a couple of seasons. 
Commitments: No new commitments this week. 
Visitor news: The Fighting Illini will look to bounce back this weekend against Miami (OH). Illinois will surely host at least a few prospects this weekend.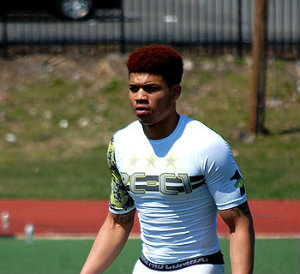 10. Maryland
Damian Prince has picked up two new crystal ball predictions to Maryland. Florida State still leads on the crystal ball, but I believe this is a Maryland, Ohio State battle. Five-star Jalen Tabor visited Maryland this past weekend and the Terrapins remain the favorite. Randy Edsall's job appears to be safe with the 4-0 start and the recent recruiting success. 
Commitments: No new commitments this week.  
Visitor news: The 4-0 Terrapins have a bye week this weekend. Don't expect any visitors this weekend. The Clemson game in late October will be a good opportunity to bring in many of their top recruits.
9. Iowa
Does Kirk Ferentz have anything left in the tank? Iowa appears to be stuck with him and his contract. The Hawkeyes have an underwhelming class after losing their top commitment to Alabama last month. 
Commitments: No new commitments this week.
Visitor news: This weekend, the Hawkeyes will travel to Minnesota to take on the Gophers. Iowa will have no visitors this weekend, but they'll have plenty of opportunities since they host Michigan State, Northwestern, Wisconsin and Michigan. 
Marcel Joly, a three-star corner, visited Iowa City last weekend. The Hawkeyes remain the favorite for his commitment. 
8. Nebraska
Nebraska's '14 class has been disappointing and Bo Pelini being on the hot seat will not help that cause. Recruits' mothers will surely take notice to his anger-filled tirades. The Cornhuskers have their work cut out for them. 
Commitments: No new commitments this week.
Visitor news: Nebraska is one of many teams on a bye week. No visitors this weekend. 
Three-star safety Deandre Scott took an official visit to Lincoln last weekend and had a good time. He claims no favorites and will look to take other visits before deciding.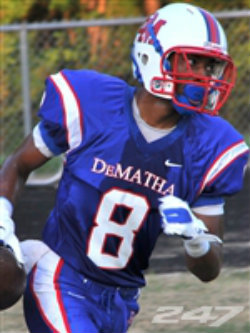 7. Northwestern
Northwestern continues their fall in the recruiting rankings. The Wildcats find themselves at seventh after being third at one point. Pat Fitzgerald will use the bye week to visit top recruits Garrett Dickerson and Parrker Westphal. 
Commitments: No new commitments this week.
Visitor news: Northwestern will be idle this weekend and will work to prepare for Ohio State. The Wildcats should be hosting quite a few prospects for the Ohio State game on Oct. 5th.
6. Wisconsin
The Badgers move up a spot after picking up a commitment this week. Wisconsin could be close to landing another commitment, which would allow them to challenge Penn State for the fifth spot in our rankings.  The hiring of Gary Andersen has not caused Wisconsin to skip a beat on the recruiting trail. 
Three-star RB Chris James is the latest prospect to trend Wisconsin's way on the crystal ball. 
Commitments: The Badgers added a commitment from three-star wide receiver Chris Jones this week. The 6-foot-3 DeMatha product surprisingly chose Wisconsin over Maryland. Jones joins high school teammate Taiwan Deal as two of Wisconsin's 13 commitments. 
Visitor news: The Badgers will travel to Columbus this weekend. After a big recruiting weekend, Madison will be quiet as the team heads on the road. 
Three-star athlete Zavior Hoxie visited last weekend and is expected to commit soon. Lubern Figaro, another three-star, named the Badgers as one of his top two schools after his visit. 
5. Penn State
Penn State could soon find themselves moving down in our rankings, again. The Nittany Lions have recruited well since their sanctions, but the scholarship reductions have clearly had an impact. Bill O'Brien will be limited to signing a class in the teens. PSU continues to be in the mix for some of Ohio State's targets, including Mike Gesicki and Thomas Holley. 
Commitments: No new commitments this week.
Visitor news: Happy Valley will be quiet this weekend as Penn State will be idle. 
Last weekend, the Nittany Lions hosted quite a few walk-on candidates and some 2015 prospects. 
4. Michigan State
Michigan State's coaches will be on the road this week since the Spartans are on a bye week. Their coaches have already paid a visit to the Chicago area. Iowa State commitment Jauan Welsey was visited by Sparty today. The Spartans will look to finish strong and land Mark Dantonio's top class at MSU. 
Commitments: No new commitments this week.
Visitor news: Michigan State has a bye week, so it's doubtful any prospects will be heading to East Lansing this weekend. November 2nd, when MSU takes on Michigan, will be a big recruiting weekend for the Spartans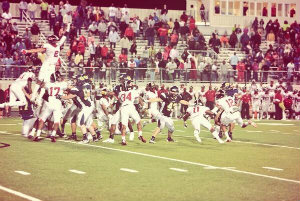 3. Rutgers
The Scarlet Knights have a conference-high 23 commitments, but that hasn't stopped them from actively pursing more '14 prospects. One of Rutgers top targets, four-star TE Ryan Izzo, continues to favor Florida State over hometown Rutgers. With such few spots left, Rutgers can begin to focus more on the 2015 class, which already has one commitment. 
Commitments: No new commitments this week.
Visitor news: After a big recruiting weekend, Rutgers will not host another home game until Oct. 26th. 
2. Michigan
A bye week will allow Michigan's coaches to get on the road to recruit. An assistant coach was expected to visit Glenville, home of Marshon Lattimore and Erick Smith. The Wolverines have been quiet as of late, however, they still appear to be the favorites for five-star De'Shawn Hand and four-star Malik McDowell. The '14 class will be another highly rated class for Brady Hoke. 
Commitments: No new commitments this week.
Visitor news: The Wolverines will be idle this weekend. It's a much needed bye week for the struggling team. I wouldn't expect any visitors for Michigan this weekend. 
1. Ohio State
The Buckeyes sit comfortably in the top spot for another week. While no commitments are expected in the next week, the Wisconsin game is still considered to be one of the Buckeyes' top recruiting weekends. The night game atmosphere should have the recruits raving. 
Commitments: No new commitments this week.
Visitor news: Ohio State is expected to host quite a few visitors with Wisconsin headed into town for a night game. Here is our highly tentative list of visitors for the big recruiting weekend. 
While many believed four-star tight end Tyler Luatua was a long shot, some were surprised that he canceled his visit after some "shady" things took place, according to the prospect. With this news, it appears Mike Gesicki is the Buckeyes' top target at TE. Ohio State must like their chances with Gesicki with the recent developments at tight end. 
We're expecting dozens of visitors, including members of the class of 2014, '15, '16 and '17. While no commitments are expected, this is still a crucial weekend for our recruiting efforts. Stay tuned to Eleven Warriors for the latest recruiting news. 
---
Rankings Overview
| No. | School | Commits | Scout ★ AVG | Rivals ★ AVG | 247 ★ AVG | ESPN ★ AVG | Overall ★ Avg |
| --- | --- | --- | --- | --- | --- | --- | --- |
| 1 | Ohio State | 18 | 3.72 | 3.61 | 3.89 | 3.72 | 3.74 |
| 2 | Michigan | 16 | 3.56 | 3.47 | 3.44 | 3.86 | 3.58 |
| 3 | Rutgers | 23 | 3.00 | 2.91 | 2.96 | 3.17 | 3.01 |
| 4 | Michigan State | 15 | 3.20 | 3.13 | 3.40 | 3.29 | 3.26 |
| 5 | Penn State | 12 | 3.33 | 3.25 | 3.33 | 3.42 | 3.33 |
| 6 | Wisconsin | 13 | 3.23 | 3.08 | 3.08 | 3.46 | 3.21 |
| 7 | Northwestern | 13 | 3.08 | 3.08 | 3.31 | 3.31 | 3.20 |
| 8 | Nebraska  | 12 | 3.08 | 3.00 | 3.08 | 3.25 | 3.10 |
| 9 | Iowa | 13 | 2.69 | 2.69 | 2.77 | 3.09 | 2.81 |
| 10 | Maryland | 10 | 2.89 | 2.89 | 2.89 | 3.38 | 3.01 |
| 11 | Illinois | 12 | 2.53 | 2.75 | 2.67 | 3.00 | 2.74 |
| 12 | Purdue | 8 | 3.00 | 2.63 | 2.88 | 3.00 | 2.88 |
| 13 | Minnesota | 6 | 3.33 | 3.00 | 3.17 | 2.80 | 3.08 |
| 14 | Indiana | 10 | 2.90 | 2.60 | 2.60 | 3.00 | 2.78 |