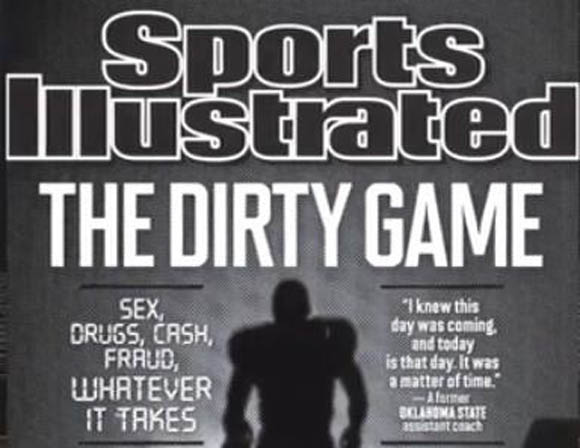 Sports Illustrated, even after Deadspin and ESPN blew holes through their investigation of academic misconduct at Oklahoma State, continued its slow-drip release of its 10-month investigation. In today's segment: college athletes like to have sex, and women enjoy having sex with college athletes. This is mind-bending stuff if you're still attending middle school classes five days a week.
When the recruit arrived in Stillwater he received an enthusiastic greeting from two members of Orange Pride, a group made up of female undergrads that is described on the university website as an "organization that donates their time and efforts to assist with Recruiting for Oklahoma State and the Football Program." The women explained that they would be taking him to dinner, the recruit recalls, but first they had a stop to make. A short time later he was having sex with both of them. "Rock 'n' rolling, I had the best of the best -- the aces," says the recruit, who spoke to SI on the record but is not being named to protect the identities of the two women.
What a powerful recruiting tool at Oklahoma State. Where else could these recruits have gone in order to do some sex?