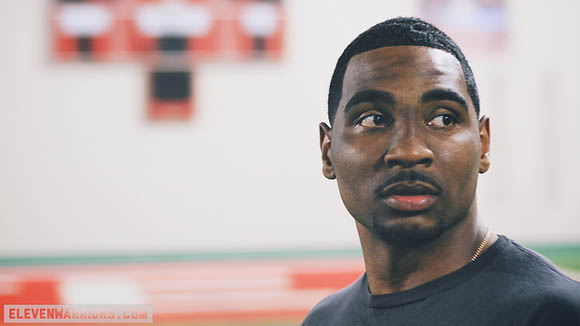 Seventeen magazine, which apparently has miraculously avoided the affliction rippling through the print industry, has named Braxton Miller the sixth hottest guy in college football.  (Because Alabama is a tyrant, AJ McCarron and CJ Mosley checked in at one and two. #ROLLDAMNTIDE.) Of the Buckeyes' signal caller, whom Seventeen incorrectly lists as a senior (ONE MORE YEAR, BRAXTON! ONE MORE YEAR!) Seventeen says this:
Braxton set a school record last year for the most yards rushed. We think he deserves a school record for hotness!
Ok then, fair enough. Congratulations to Braxton Miller on winning what will undoubtedly be the most prestigious award of his footballing career.