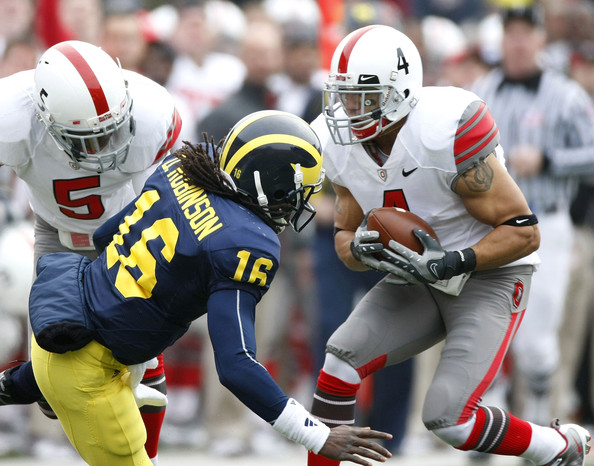 Denard Robinson, the former Michigan running back and Michigan's All-Time Interception-Thrower, was recently asked to rank Michigan's rivals:
Of course we've got to say Ohio's the biggest one. (Then) Notre Dame and (No. 3) Michigan State, our little brothers.
It's little surprise Denard Robinson holds a grudge against Ohio State, being that he's 1-3 all time vs. the Buckeyes and his single win came against an OSU team that finished with seven losses. It's not like he could rank Ohio State anywhere else.
What is surprising is he ranks Michigan State below Notre Dame, a ranking I'm sure most Michigan fans would disagree with. But Denard did go 1-3 against Michigan State with five interceptions to his two touchdowns, so perhaps this is just his way of attempting to even the score posthumously.