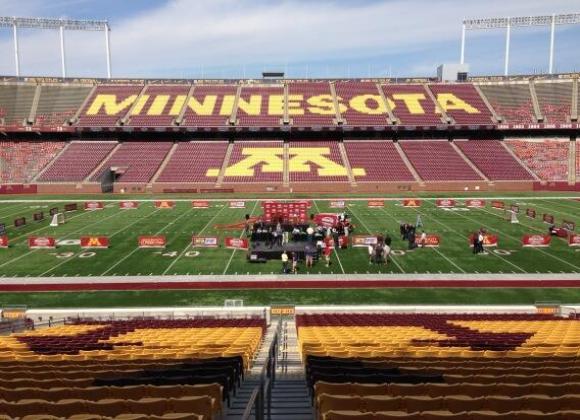 Ohio State and Minnesota will play in the first outdoor hockey game in Big Ten Conference history. The game, being billed as the Hockey City Classic, will take place at TCF Bank Stadium at noon on Jan. 17. 
"The Hockey City Classic at TCF Bank Stadium will be a special event for the entire state of Minnesota," University of Minnesota Director of Athletics Norwood Teague said. "Outdoor hockey is a prominent fixture of Minnesota culture and we know that partnering with Intersport for this event will guarantee an unbelievable experience for everyone involved."  
This will be the third outdoor hockey game the Buckeyes have played in. They lost to Wisconsin at Lambeau Field in 2006 and to Michigan at Progressive Field in 2012.