Around the Oval is Eleven Warriors' weekly love letter to Ohio State sports that don't get the coverage they should.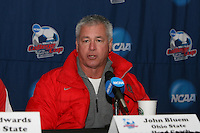 Buckeye fans are excited to watch Urban Meyer lead the football team into their season opener against Buffalo. There is a lot going on in other OSU sports too.
Coach John Bluem and the Ohio State men's soccer team are set to kick off their season, Thursday. They'll host the eighth annual Bert & Iris Wolstein Classic at Jesse Owens Memorial Stadium. Their first game is against UNC Wilmington at 7:30 p.m. and will then take on Northern Illinois at 2:30 p.m., Sunday.
The Buckeyes finished 1-2 in exhibition play, losing to both West Virginia and the seventh-ranked Notre Dame Fighting Irish, 1-0.
Their sole pre-season win was a 2-0 home triumph against IPFW. Sophomore defender Alex Bujenovic and Freshmen Max Moller scored for the Scarlet and Gray.
Admission is free for the Bert & Iris Woltstein Classic and all regular season home games.
Join us after the jump to learn about more of The Ohio State University's smaller sports.
Women's Soccer
Coach Lori Walker has the No. 24 Buckeyes off to a 2-0 start in the 2013 campaign. 
The Scarlet and Gray won both of their games in the Bert & Iris Wolstein classic. They kicked things off by defeating Morehead State, 3-2, and followed that up by knocking off Eastern Michigan, 2-1, in overtime.
Freshmen Lindsay Agnew engineered a comeback victory in the season opener by scoring the game winner in the 85th minute. It came just a few minutes after fellow freshmen Nichelle Prince scored to tie the game.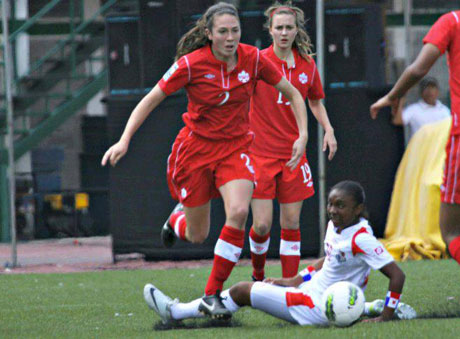 Agnew's stellar play continued into Monday, when she scored the goal to tie the game against Eastern Michigan in the 60th minute. Ellyn Gruber scored the game winner in overtime to give the Buckeyes a 2-1 victory over the Eagles.
Field Hockey
The Buckeye field hockey team started their season with a 3-0 win over Miami (Ohio) in a scrimmage, last Thursday.
Emma Royce, Maria Swartz, and Annie VonderBrink scored the goals for Ohio State. 
They open with Temple, Saturday, as part of the Conference Cup in Philadelphia. 
Women's Volleyball
The Bucks are set to travel to DeKalb, Ill., this weekend to participate in the NIU Invitiational. Other teams participating in the tournament are Liberty, Green Bay, and the tournament host, Northern Illinois.
The Lady Buckeyes wrapped up pre-season practice with the Scarlet & Gray scrimmage. Gray won 3-1 (21-25, 25-20, 25-23, 25-23). Senior Kaitlyn Leary and Junior Erin Seckinger each totaled 16 kills.
They will attempt to make yet another NCAA tournament appearance this season.
Cross-Country
The Buckeye men's cross-country team is set to start running this Saturday at the Flyer Invitational in Dayton, Ohio.
The women's team opens at the Flyer 5K challenge in Kettering, Ohio this Saturday.