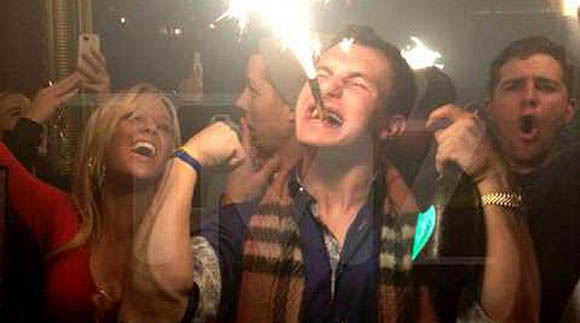 The Johnny Manziel autograph saga takes another turn as ESPN is reporting NCAA investigators spent Sunday afternoon talking to the Texas A&M quarterback:
NCAA investigators spent a large chunk of Sunday with Johnny Manziel, questioning the Texas A&M quarterback about allegations from memorabilia dealers that he accepted payments for autographs, a source familiar with the investigation told ESPN.com on Monday night.

The governing body's officials met with Manziel, the reigning Heisman Trophy winner, for nearly six hours on the College Station, Texas, campus, the source said.
Bruce Feldman of CBS Sports has more, asserting Manziel denied pocketing cash:
Texas A&M quarterback Johnny Manziel met with the NCAA on Sunday and denied allegations he took money for signing autographs, CBSSports.com's Bruce Feldman reports, citing sources close to the Heisman Trophy winner.
Despite the questioning, Manziel is still expected to start in Texas A&M's opener against Rice Saturday.