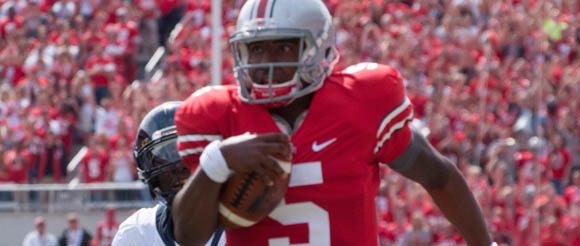 Game notes are out for Ohio State's opener against Buffalo, and although they don't include a depth chart – expected to be released shortly – they are full of other useful nuggets. Consider:
Ohio State has opened the season with a win every year since 2000.
Ohio State is 32-2 in its last 34 season-openers. Both of those 0-1 starts took place in the Kickoff Classic at Giants Stadium - 1999 to Miami and 1986 to Alabama.
Ohio State has won 61 consecutive regular-season non-conference home games against teams not ranked in the AP Top 25. The last loss: 34-17 to Florida State, Oct. 2, 1982.
Braxton Miller needs 95 yards to pass Cornelius Greene (2,080) and become Ohio State's all-time leading rusher among quarterbacks.
Head coach Urban Meyer is 42-4 in his career in games played in August/September.
Get 'em while they're hot.