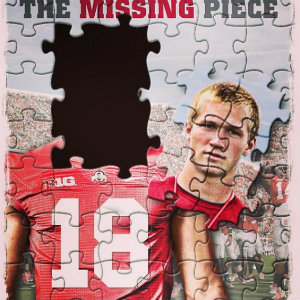 It has been almost a week since Ohio State landed Curtis Samuel as commitment number 17 in the class of 2014. It did not take Ohio State fans long to start asking "Who's next?" 
Speculation and questions were thrown around as everyone made their best guess of who will be next prospect to commit to Ohio State. 
"Noah Brown! He is supposed to decide soon, right?" followed by "I don't think Meyer wants him." The first part is true. Brown has said he will decide by September 12th. The second part is not that clear, but Brown does hold a written scholarship offer from Urban Meyer and the Buckeyes. 
The answer to "Who's next?" is not an easy one, by any means. Is recruiting ever that easy to predict or understand? Many of the top Buckeye targets plan to take official visits before committing.
With that said, recruiting is a fluid situation and things can change in a hurry. It doesn't appear the Buckeyes will land a commitment any time soon, but it's not unusual for a prospect to commit ahead of his planned timeframe. 
Where are the Buckeyes' top targets leaning and when can we expect their decisions?
Noah Brown // Sparta (N.J.) Pope John XXIII // WR, ATH
Just a few weeks ago, many Buckeye fans were expecting a commitment from the 6-foot-2, 212-pound wide receiver, after he publicly named Ohio State his leader. The buzz has quieted down lately, leaving many wondering if Brown has a committable offer from the Buckeyes. The New Jersey product recently took a visit to in-state Rutgers, a school that could be the leader for his services. According to a New Jersey newspaper, Noah Brown was close to ending his recruitment by committing to the Scarlet Knights. However, a few members of his support system feel Ohio State is the better fit. 
Expect a decision from Brown at any moment. According to his twitter, a decision will be made before his football season starts, Sept. 12. Last week, Eleven Warriors' Jeremy Birmingham reported that Noah Brown did receive his official offer in the mail from Ohio State. Rutgers could be in line to continue their hot streak on the recruiting trail with a commitment from Brown.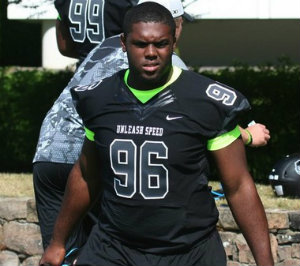 Thomas Holley // Brooklyn (N.Y.) Abraham Lincoln // DT
The five-star defensive tackle is trending towards Ohio State on the crystal ball, after it previously favored Notre Dame. Thomas Holley (6-4/285) is one of Ohio State's top remaining targets, especially after the move of defensive linemen J.T. Moore and Billy Price to the offensive side of the ball. 
A timetable for a decision is not clear. There was some talk that a decision could be made by Holley before football season, but it appears things have changed. The New York Post is now reporting that Holley will take official visits during the season with a decision to follow in December. Holley is not a Buckeye "lock", but Ohio State is sitting in a good position to ultimately land his commitment. Notre Dame and Penn State are two other schools heavily pursing the five-star Brooklyn product. 
Mike Gesicki // Manahawkin (N.J.) Southern // TE, H-back
Gesicki (6-5/238) impressed Urban Meyer enough to earn an offer at Ohio State's prospect camp in June. Tight end wasn't a position of need until Blake Thomas' career was halted due to a back injury. With scholarships running tight, the staff is challenged with many difficult decisions regarding whose commitment to accept. The staff apparently wants Gesicki to complete the puzzle. 
Ohio State has plenty of competition for the four-star tight end's commitment. Florida State, Penn State and Wisconsin are the Buckeyes top foes. The Badgers are not talked about much in his recruitment, but they could be Ohio State's biggest challenger to land the New Jersey product. Don't expect a decision anytime soon, as Gesicki plans to take his official visits before giving his commitment to a school. The Buckeyes will be a major player for his commitment. 
Chad Mavety // Garden City (N.Y.) Nassau Community College // OT
Chad Mavety (6-6/320) is clearly a priority after Urban Meyer took over as his main recruiter. The crystal ball shows Ohio State as the clear favorite for the four-star JUCO lineman. The offensive line situation could get interesting with five-star Damian Prince in the mix as well. The Buckeyes could take six offensive lineman, but scholarship numbers are getting tight. Going all in for Prince and passing on Mavety seems unlikely. 
The JUCO lineman took an official visit to Florida State recently and they remain Ohio State's main competition. The Seminoles blew him away on his official visit and are definitely in the mix to land his commitment. Ohio State is not scheduled to receive an official visit from Mavety until Nov. 22, but they've been working to get that date moved up.
At one point he was expected to decide by early August, it appears we shouldn't be expecting a decision until late fall to early winter. He will have three years to play two seasons for whichever school lands the highly-rated tackle.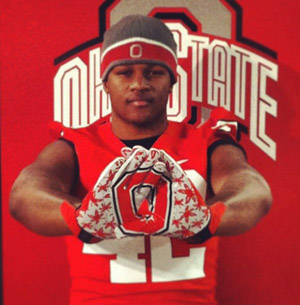 Raekwon McMillan // Hinesville (GA) Liberty County // LB
The five-star linebacker from Georgia has long named Ohio State his leader. Raekwon McMillan (6-2/242) definitely has a spot reserved in this class by the staff. McMillan plans to officially visit for the Penn State game in October, while also officially visiting Florida, Alabama, Clemson and Georgia this fall. 
A decision is expected during the Under Armour All-American game in January. The Buckeyes are the current favorite for the five-star linebacker, but the lure of the SEC will be tempting for McMillan. The Georgia product would be expected to contribute as a freshman for Ohio State. If he goes elsewhere, the Buckeyes will more than likely not take another linebacker in this class. 
Marshon Lattimore // Cleveland (Ohio) Glenville // CB, ATH
Marshon Lattimore (6-0/175) will be a Buckeye. Some fans are worried about losing Lattimore since he has not yet committed. The talk of Lattimore going to Michigan is laughable. There is no reason to worry since it is typical for Glenville recruits to wait until late in the process to make a commitment. 
Expect Lattimore to take his official visits and continue the recruiting process. A decision shouldn't be expected until this winter, perhaps at the Army All-American game. When a decision is made, Buckeye fans should be pleased. The four-star athlete will start off his Ohio State career at corner and could be an instant impact player for the Buckeyes. 
Erick Smith // Cleveland (Ohio) Glenville // S
Smith is another example of a Glenville recruit allowing the recruiting process to play out until late in the year. Many expect Smith to be a part of Ohio State's class since he is from Glenville and no one foresees Meyer turning away a recruit from the in-state pipeline. Erick Smith (6-1/185) turned in a solid performance at Ohio State's Friday Night Lights camp last month, showing everyone he was more than just a piece of a package deal. 
A decision from Smith could come sooner than Lattimore, but don't expect to hear anything quite this early. It's probably a safe bet to pencil him in Ohio State's 2014 recruiting class. 
Damian Prince // District Heights (MD) Bishop McNamara // OT
Damian Prince (6-6/300) almost committed to the Buckeyes while on a visit this summer, but he was able to resist the urge. The crystal ball still shows Florida State as the clear leader, but I think this will come down to an Ohio State-Maryland battle for the five-star offensive lineman. Prince was recently spotted in a picture wearing Ohio State socks, which only helps fuel the Buckeye buzz. 
The five-star offensive tackle plans to wait until National Signing Day to make his college choice. Can the Terps beat out the Bucks for another five-star, after landing Stefon Diggs in 2012? The Terrapins are definitely a major player for the Maryland native. Prince will have a scholarship from Ohio State if he decides he wants to be a part of "#Dream14." Urban Meyer would not stop a five-star offensive lineman from committing to the Buckeyes. The massive tackle will be in the mix to start at the college he chooses on signing day. 
---
Who will be Ohio State's next commitment? It is hard to predict since most of the Buckeyes' remaining targets aren't expected to decide until after their official visits. A recruiting lull could be beginning for the Buckeyes after the recent commitment of Samuel. Here is more information on when other Ohio State targets plan to announce their decisions.